With RSS backing BJP, Congress stands no chance in Tripura, former Assam CM Tarun Gogoi tells Firstpost
The Bharatiya Janata Party's (BJP) election machinery is much better, said Tarun Gogoi, who led the Congress to a record three consecutive electoral victories in Assam. 'With RSS backing them and the fact that they take elections so seriously, BJP's election strategy is formidable.'
The Bharatiya Janata Party's (BJP) election machinery is much better, said Tarun Gogoi, who led the Congress to a record three consecutive electoral victories in Assam. "With RSS backing them and the fact that they take elections so seriously, BJP's election strategy is formidable."
In an exclusive interview with Firstpost, Gogoi, who served as Assam's chief minister from 2001 to 2016, said that among the three northeastern states that go to polls in February, the Congress has a clear shot at forming the government only in Meghalaya. "I don't know about the rest — I can't predict Tripura and Nagaland."
"I'm quite confident Congress will retain power in Meghalaya. That will, of course, depend upon the work of local leaders who are campaigning."
'No chance' in Tripura
Prime Minister Narendra Modi is scheduled to visit Tripura twice before the state goes to polls on 18 February. The party's national president Amit Shah would also be in Tripura for a week to campaign in favour of the candidates of the BJP-Indigenous People's Front of Tripura (IPFT) alliance, along with 40 top BJP leaders including Rajnath Singh, Nirmala Sitharaman and Sushma Swaraj.
For the Congress, however, Gogoi was the only senior leader seen campaigning in Tripura. "I don't know why other leaders have not gone to visit the state," he said, before conceding that the party's chances were bleak in the upcoming Assembly elections.
"In Tripura, we have got no chance. Congress has no chance. We may get a few seats, but that is a different thing. The possibility of Congress coming to power in Tripura is very low."
Gogoi said Congress' prospects in Tripura are not bright because some senior leaders have suddenly defected to other parties. "I must say that the Congress has suffered a setback in Tripura. Some senior members of the party have left us, whatever may be their reason. We have seen this is Assam too — in difficult days, some senior leaders quit the party. But that may be a blessing in disguise, because it paves the way for youngsters to fill the gap."
The quest for power in Tripura is now essentially a fight between the BJP and the CPM. "Whether the CPM or BJP come to power, neither will be able to deliver. Even in Assam, they promised the moon, but they failed to implement any of their promises," Gogoi said.
Has Congress given up on Nagaland too?
In Nagaland, Congress is fighting for an ideology, Gogoi told Firstpost. Congress is reportedly struggling to find candidates for all seats in the upcoming Assembly elections  in the state. With the ruling Naga Peoples Front (NPF) announcing candidates for all 60 seats in the state, Congress' hopes of a pre-poll alliance also stands defeated.
"Sometimes we lose and sometimes we win, but we have to keep fighting for an ideology. Not being able to field candidates for all 60 seats is a different thing," Gogoi said while citing an example from his own experience.
"This happens occasionally in politics. We experienced the same thing in Assam. We (Congress) were hated like anything — we couldn't field candidates for all seats. Sometimes, even when we offered tickets to candidates, they refused to contest. That was the situation in Assam. I couldn't go to my relatives' place, couldn't attend my own brother's wedding. We were treated like the enemy of the Assamese society. These were the same people who extended support to me for 15 years."
However, it's not hatred that's at play in Nagaland. "Sometimes in smaller states, people want to be with the central government. They want to remain friendly with the party at the Centre," Gogoi said and added that the situation of the Congress is much better in Nagaland than in Tripura.
The Gandhi factor in Meghalaya
Dressed in blue denim trousers and a black jacket, Congress chief Rahul Gandhi had attended a concert in Meghalaya in a bid to attract young voters. The Congress has been in power in Meghalaya for 15 years.
"Rahul Gandhi is campaining everywhere. He attracts the youth from across the country. Today, it is he who is exposing the government and its failure to create jobs. He is the only man who is questioning the government. Wherever he goes, it has worked for the party," said Gogoi.
"I knew both Indiraji and Rajivji, and I know how the people of Meghalaya love them. It was Indiraji who created Meghalaya. The Gandhi family gave them Meghalaya. So, who understands Meghalaya and its hills better than the Gandhi family?"
Oommen Chandy for KJ Alphons?
Days after getting the tourism portfolio, Union Minister KJ Alphons was given the additional responsibility of being the BJP in-charge of Meghalaya, a Christian-majority state. The Congress, too, has appointed senior Christian leaders from Kerala to campaign in Meghalaya, which includes two-time former chief minister Oommen Chandy. Other leaders include senior legislator KC Joseph and Lok Sabha member Anto Antony.
"You see, religion has an influence on politics. That is the practical reality. Naturally, in Hindu areas we send Hindu leaders, in Muslim areas we send Muslim leaders, tribal leaders for tribal areas... so on and so forth. You will have to see who has influence over the population of a region. Both Meghalaya and Kerala have a huge English-speaking population. So, a Christian like Chandy will connect better with the people than (maybe) Hindu leaders — it's true. Plus, it helps that Chandy was also a chief minister. However, religion is not the only criteria in choosing leaders to campaign."
BJP and elections
When Congress was at the Centre, Union ministers hardly went rallying for state elections, noted Gogoi. "Even for bigger states, like Assam, they did not bother to come. In the last five to ten years, how many senior ministers have come to the state — not just for elections but even otherwise?"
Lauding the BJP's election machinery and calling it "much better" than Congress' or any other party, Gogoi said that the culture within the Congress was quite different when it enjoyed power. "BJP takes elections way more seriously than governance. It is an election-oriented party, not a governance-oriented party," the former chief minister added before alleging that the saffron party is the "most corrupt party" which uses black money to fund election programmes.
"They spend a lot of money. With muscle and money power, and the Centre rallying behind the party, they are obviously getting stronger. The amount of money they spent across the country on elections - it is quite unheard of. I have never seen something like that and I have been contesting elections since the 70s. Congress never had such infrastructural backing, neither does the CPM. You can't match with their money might."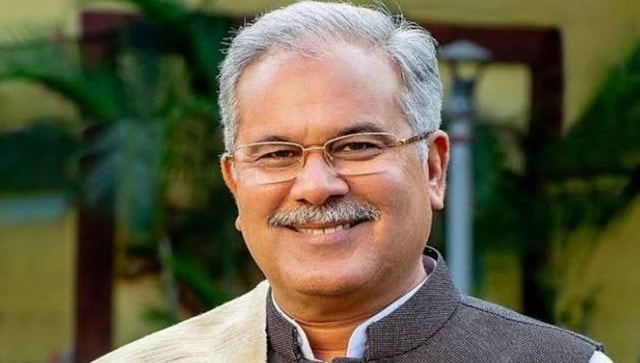 India
Chhattisgarh Congress has unanimously passed a resolution that Rahul Gandhi should take over as party president again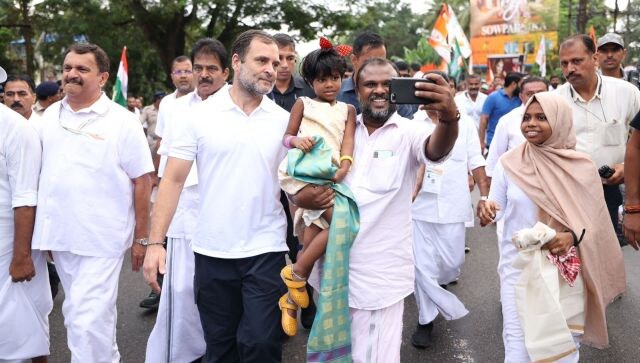 India
The 3,500-km march from Kanyakumari to Kashmir will be completed in 150 days and cover as many as 12 states. From Kerala, the Yatra will traverse through the state for the next 18 days, reaching Karnataka on 30 September. It will be in Karnataka for 21 days before moving north
India
The notification for the election will be issued on September 22, while the filing of nomination would begin on September 24 and continue till September 30