Rajinikanth to join politics: BJP a likely ally, but superstar may face difficulty overcoming Dravidian barriers
If Rajinikanth plans to do business with the political ecosystem of Tamil Nadu, he will have to soon answer his own question, asked in his inimitable style: 'Howw iss it?'
You can pardon Nitin Gadkari for sounding like an enthusiastic marketing agent for BJP because when it comes to Rajinikanth, it happens. In an interview to CNN-News18, the Union minister reacted to the possible entry of the superstar into politics, saying: "He is welcome in politics and it's my request to him to think about BJP. There is an appropriate place for him in BJP." Gadkari, however, shied away from articulating what that "appropriate place" is.
Gadkari's gushing invite was followed by BJP president Amit Shah who too indicated that the doors to the BJP were open for Rajinikanth should he decide to take the plunge into politics. It's uncharacteristic for the senior BJP leadership to indulge in over-the-top atithi devo bhava unless some amount of behind-the-scenes homework has already been done.
It is almost taken for granted that the saffron party will be Rajinikanth's choice should he embrace politics. And, even if he does not join the party but chooses to launch an independent outfit like actor Pawan Kalyan did in neighbouring Andhra Pradesh in 2014, he is most likely to ally with the BJP.
That's because the two Dravidian parties in Tamil Nadu — AIADMK and DMK — rule themselves out. Even though Rajinikanth has done business with DMK by criticising J Jayalalithaa before the 1996 elections and letting his fan clubs help carve out a DMK victory, his expression of regret for doing so makes a repeat next to impossible. By calling the episode a "political accident", Rajinikanth would not have pleased DMK leadership either.
AIADMK is a lesser natural ally even though Rajinikanth supported its alliance with BJP in 2004. It's, in fact, more difficult to do business with AIADMK, especially in the light of Rajinikanth's emphasis on clean politics. A significant number of top AIADMK leaders are alleged to be embroiled in corrupt deals, something that came out during the Income Tax raids on the properties of health minister C Vijayabaskar. During the RK Nagar bypoll, documents revealed that there was a plan to distribute Rs 89 crore at the rate of Rs 4,000 per voter in the constituency. The O Panneerselvam camp has reportedly been nudging the Centre that there are sufficient grounds to dismiss the Edappadi Palaniswami government on charges of corruption.
Also given that VK Sasikala and TTV Dinakaran are still seen as exerting some kind of invisible influence over some sections of the party leadership, the EPS camp cannot be a natural ally for Rajinikanth.
The OPS camp presents a different set of problems. The merger talks between the OPS and EPS factions of AIADMK fell on the issue of kaun banega mukhyamantri (who will be the chief minister), among other things. Given that a more aggressive OPS prides himself as the new "Mr Clean" of Tamil Nadu politics, it is highly unlikely that he will want to play second fiddle to a political novice like Rajinikanth. Having been number two all his life, he will want nothing short of the top job.
Those are the issues that will crop up since the BJP seems keen to accommodate both Rajinikanth and AIADMK. BJP needs both as they bring different strengths to the table. While Rajinikanth is certain to bring a significant chunk of votes cutting across caste and religious lines, AIADMK helps BJP with its cadre base.
It is a no-brainer that Rajinikanth will be the face of such a rainbow alliance should it take shape. But will the likes of OPS and EPS agree to work under the superstar? Will the actor agree to canvass for tainted candidates if they are fielded? It will be an alliance that looks strong on paper but weak in execution on the ground.
BJP, Rajinikanth and AIADMK can also ignore the subtext of the Tamil nationalism that is more cultural, linguistic and ethnic, at its own peril. DMK under MK Stalin is certain to highlight that the alliance will indicate New Delhi dictating Chennai. This will only end up exposing the faultlines within the formation.
The most important question, however, is whether Rajinikanth is willing to do the legwork for BJP and what does he get in return. Is he willing to risk his larger than life, demi-god status for elevating a party and its alliance to power? The "why does he have to do it" has not been suitably answered yet.
For the BJP, Rajinikanth is the only winnable choice. Kamal Haasan could have been an option but he is seen as too much of a "straight shooter" in BJP circles. Haasan has a mind of his own and is an atheist, and both won't work for BJP. Another star Vijay whose popularity is second only to Rajinikanth and Haasan and is known to have a political interest was also considered.
A lot will now depend on the course that Rajinikanth decides to take. If it is yet another one of his utterances which will see him chickening out, he would have only wasted a lot of air time, print and cloud space. But if Rajinikanth plans to do business with the political ecosystem of Tamil Nadu, he will have to soon answer his own question, asked in his inimitable style: "Howw iss it?"
Find latest and upcoming tech gadgets online on Tech2 Gadgets. Get technology news, gadgets reviews & ratings. Popular gadgets including laptop, tablet and mobile specifications, features, prices, comparison.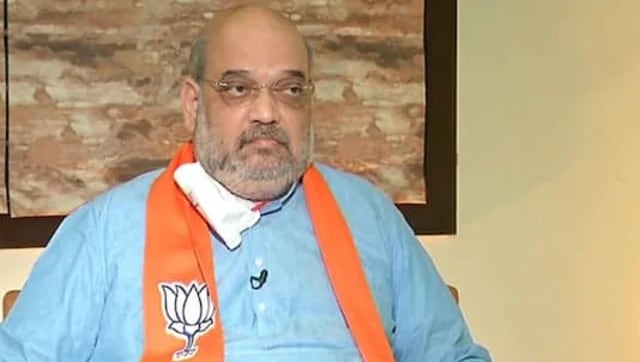 India
The home minister's Twitter display picture was on Thursday removed by the microblogging site in response to a 'report from the copyright holder'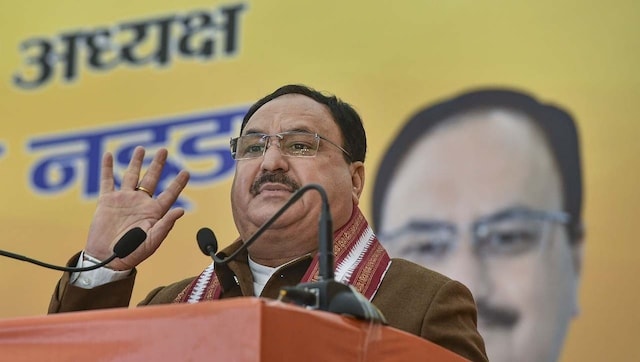 Politics
BJP general secretary Arun Singh announced that Nadda will begin his travel from the first week of December and Uttarakhand will be the first state on his itinerary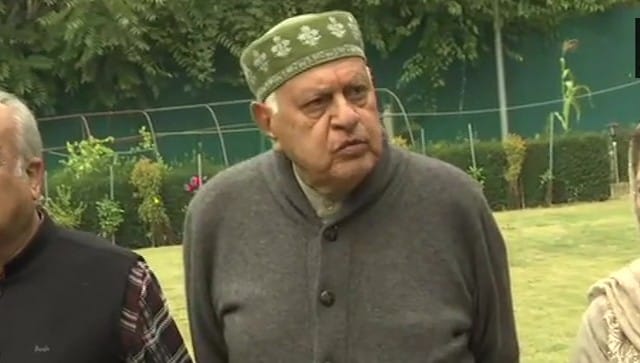 Politics
In a two-page letter to J-K Election Commissioner KK Sharma, Farooq Abdullah said providing security to a select few and literally interning the rest is a gross interference in democracy