The business of music: What it takes to bring international rock bands to India, and why Radiohead may never visit
Examining why pop music sensations like Ed Sheeran are more likely to perform in India, rather than rock acts like Radiohead, Tame Impala and Arctic Monkeys
In April, The Indian Music Diaries, a popular Instagram account that covers the independent music scene, asked its followers which bands they'd like to see perform in India. The survey was conducted on behalf of "one of the foremost and the biggest rock music festivals" in the country, the identity of which they did not reveal.
I decided to tally the answers. Here are the ten most wanted international acts, based on responses by over 250 of their followers:
1. Radiohead
2. Arctic Monkeys
3. Foo Fighters, Opeth
4. Red Hot Chili Peppers, Tool
6. Gojira, Pearl Jam
7. Iron Maiden
8. TesseracT
9. John Mayer
10. Tame Impala
From the above list, it is clear that fans don't seem to distinguish between rock and metal acts, or even bands and solo artists, given the presence of John Mayer, who some might even classify as pop. Conspicuous by their absence are two of the biggest groups in the world, Coldplay and U2. While the former played Mumbai in 2016 at the Global Citizen Festival India, perhaps fans of the latter have given up hope that the Irish quartet's long-rumoured visit will ever happen. Then again, we don't know the demographic break-up of the respondents, but it's likely to skew below 30, and U2 aficionados are more middle-aged.
The list also shows that metal fans would love to see the same bands multiple times, for four of those 13 acts have been here before. Iron Maiden performed in Bengaluru in 2007 and 2009 and in Mumbai in 2008; Opeth at IIT Chennai's college festival Saarang in 2009 and the Summerstorm festival in Bengaluru in 2012; TesseracT at the Great Indian Rock festival in Delhi in 2011; and Gojira at the Indian Metal Festival in Bengaluru in 2012.
But what are the chances of seeing Radiohead or Arctic Monkeys on our shores? Sadly, they're fairly slim because of the expenses involved. Cyrus Gorimar, the founder of Opium Events, which has organised concerts by Dream Theater (2017), Joe Satriani (2005) and Sepultura (2007), told me the performance fees and production costs for the rock acts mentioned above, ranges from $3,00,000 (Rs 2 crore) to $2 million (Rs 13.4 core).
While India is a fast-growing market for live music, it hasn't yet matured to the stage where a promoter can depend on ticket sales to turn a profit. Most depend on sponsors, through which they aim to cover at least half of the costs. Without the benefit of a major sponsor, said Gorimar, a promoter would need to sell at least 10,000 to 12,000 tickets to break even. The reality, however, is that rock acts don't have the same widespread appeal as pop musicians such as Ed Sheeran. To put things into perspective, Sheeran performed to audience of 10,000 at Mumbai's MMRDA Grounds in 2017.
As for the chances of Opium Events bringing any of them to India, Gorimar said that he would consider the likes of John Mayer or Pearl Jam. However, that would also depend on whether they're interested in coming in India in the first place. Booking a big-ticket act to play a gig or a festival involves managing an intricate web of availability, affordability and inclination.
Most top bands have their touring schedules planned at least a year in advance and the likelihood of them penciling in a date in say Mumbai, Delhi or Bangalore increases if they're already touring Asia at some point during our gig season, which typically runs from October to March. During the rest of the year, they're locked in for festivals in the US and Europe where the season spans April to September.
Promoters usually work backwards, calculating the number of tickets they expect to sell and the amount of funds they aim to draw in through sponsorships and make an offer to the booking agent after all factoring in all the expenses. It's not just the performance fee but also cost of flight tickets, freight (for equipment) and hospitality, as well as advertising and marketing that determine the real price of a concert.
Then there are the logistics and legalities of staging an event in our country, which lacks sufficient and suitable venues. "We most often have to make good with a flat track of land and build a huge venue from scratch for a good audience experience leading to inflated production costs," said Albert Almeida, the recently appointed COO of 'non movies' at BookMyShow. "Further, live entertainment [is] taxed heavily."
Sometimes, a band may be keen to play India, like American pop-rock group OneRepublic, which Opium Events got to Mumbai in April. In this case, the process works the other way around, as their booking agents approach the major promoters in a country with an available date. In India, these include Only Much Louder, Percept and Viacom18, the companies behind the NH7 Weekender, Sunburn and Vh1 Supersonic festivals respectively, as well as BookMyShow, Opium Events and White Fox (who were behind the Justin Bieber gig). The agent takes the best deal on offer, and that henceforth becomes the act's going rate in that region.
In recent years, we've seen more electronic music and pop stars tour India than rock legends, but there's hope that a Tame Impala, if not a Radiohead, might come by. A good way to try and let that happen is for fans to start a social media campaign imploring them to perform here. Who knows? If a 14-year-old girl could get Weezer to cover 'Africa', maybe a teenage kind in India could get Foo Fighters to visit India.
Amit Gurbaxani is a Mumbai-based journalist who has been writing about music, specifically the country's independent scene, for nearly two decades. He tweets @TheGroovebox
Lifestyle
A farmer's daughter, Roohani grew up labouring on the land like most other children in Agh Mazar. But unlike her five siblings, she had her eyes on her father's tractor, and developed an uncanny knack for driving it at an early age.
News & Analysis
Game Builder Garage lets up to 8 players play the game together and allows users to invite their friends through code and build the game with them.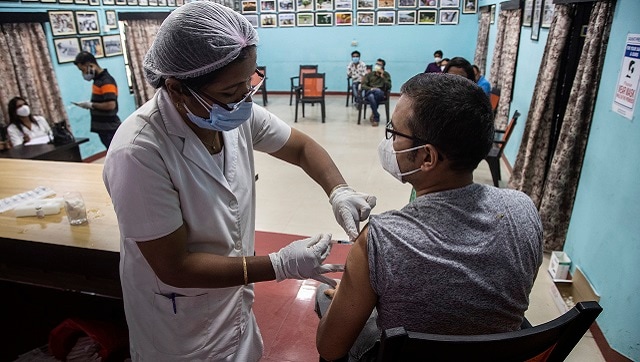 India
In April, the institute's Rate The Debate initiative found that as many as 52 journalists had succumbed to the virus in 28 days alone