Meet Waswo X Waswo: The man who is photographing Udaipur, one portrait at a time
Waswo X Waswo's photography portraits offer an interesting look into the life of the people of Udaipur.
"A photograph is the image captured on film and a print is the physical copy. Making the print is very important to me, it constitutes 50% of what makes a good photograph. That is why making a good print matters. And hand-painted photography was how people used to colour black and white photographs. I wanted to combine these two lost arts and have black and white prints painted by hand. This exhibition is a part of the revival. " says Waswo X Waswo, the photographer who has combined three photo series of his: A Studio in Rajasthan, Gauri Dancers, and New Myths into one for his Photowallah exhibition.
Born in Milwaukee, USA and based in Udaipur, Rajasthan — Waswo X Waswo has earned a name for himself with his old fashion photographs and miniature paintings. His books, India Poems: The Photographs (Gallerie Publishers, 2006), and Men of Rajasthan (Serindia Contemporary, 2011), are based on the experiences of travelling and living in India for sixteen years, more than nine of which have been spent residing in Udaipur. Almost from the beginning, Waswo has sought to collaborate with a variety of local artists, including Rajesh Soni, a third generation photograph colourist.
His portraits are of the old fashioned kind: People are posing in their home turf, looking steadily at the camera. The black and white photographs are then coloured by Rajesh Soni.
"My series of miniature paintings feature a foreigner in India wearing a fedora, taking pictures on his old camera. These photographs his pictures. " explains Waswo as the inspiration behind the new photo series.
He tells us how he gets his subjects to pose for him. "Since I have been living in Udaipur since a long time, most of the subjects are friends. Most of them have alot of fun doing it. We have a chai before, chai after, and most people have alot of fun doing these things. If they are drinkers we often finish the session with a few beers."
Is it easier or harder to take the photos because he is a foreigner?
Waswo explains, "It was a little hard at first, but i think Indians are generally happy being photographed. Except for women — it's hard for me to photograph women because they won't come unless they are accompanied by their father or brother. It gets a bit complicated."
But once people started to see what we were doing, like making these beautiful prints, they obliged us. They used to come knocking on my door. But one disadvantage I face all the time is that my Hindi is not that strong. I rely on my translator to help -- so sometimes it is a third party conversation that is going on."
Rajesh Soni, his frequent collaborator chips in, "I think they don't see the fact that he is a foreigner. I think they just want to get photographed — and can't afford to — and Waswo here gives everyone he photographs a copy of their portrait. And when they see Waswo is a foreigner, they think he will have a good camera and will take good photos."
Waswo says, "I give everyone an A4 copy. Everyone gets paid. Everyone used to ask me, 'Do you pay your models?' If I said that I did pay them, I was invalidating the photograph because there was an exchange of money involved, but  if i didn't, I was a white man exploiting them. I solved the problem by inviting them in my portrait studio. But we try to catch them in their natural environment by recreating their surroundings. "
The New Myths series has a man posing as Krishna for his photographs that recreate a few scenes from Krishna's life. Waswo says he chose the model because, according to him, he was the closest he could get not only to the look of Krishna, but also in behaviour. He recounts, "This man's name is Krishna. Ever since he was young, his family used to dress him as Krishna for festivals and he always has this role of Krishna as a part of his personality. He is infact a very Krishna like person — he is sort of a Casanova. So he was the perfect model incarnate."
Because the portraits are black and white and have muted colours, the audience does look at the series being termed as 'nostalgic.' But Waswo doesn't think the term fits to his series. "I don't see it that way at all. In Udaipur, these are realities of life. I think it is a bit elitist of urbanites to term these photographs as 'nostalgic.' These people, lives, realities still exist back home in Udaipur. I think using the word nostalgic demeans them, They are biased."
"These photographs for me are also about spirituality. They embody Udaipur's vibe. It is about history and spirituality of Hinduism, and even Islam. That is one of the reason I have incorporated religious elements like Krishna and Hanuman into the frame."
The exhibition had been produced / curated by Tasveer and is on view at TARQ till 8 April.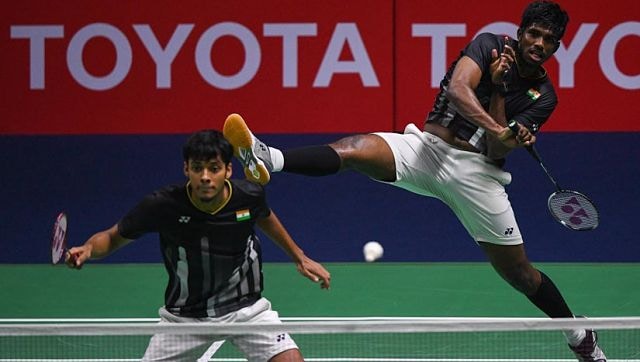 Sports
It was a second straight 5-0 win for India, with the team having beaten the Netherlands by an identical margin on Sunday.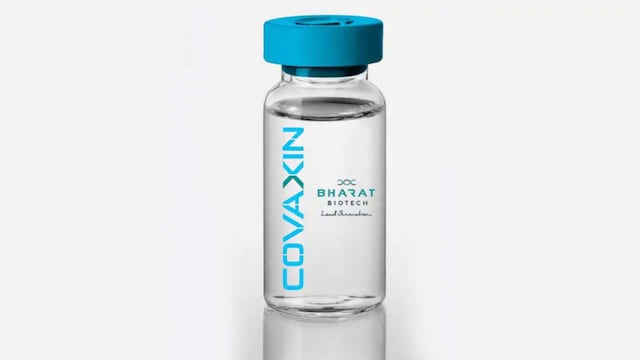 India
The paediatric Covaxin is similar to the one administered to adults - two doses of the vaccine given 28 days apart.
World
This year, French underwater photographer and biologist Laurent Ballesta bagged the newest Wildlife Photographer of the Year during a virtual Awards ceremony.