"Yahan se pachas pachas kos door gaon mein ... jab koi bachcha raat ko chocolaty treats khane ke baad bina brush kiye sota hai, toh maa kehti hai bete brush karle ... brush karle nahi toh ChocoRobber aa jayega"
The events that have taken place in the past few weeks have been bizarre and frightening, to say the least. Many homes have been robbed of their chocolaty treats by a mysterious entity who is now being called 'The ChocoRobber'.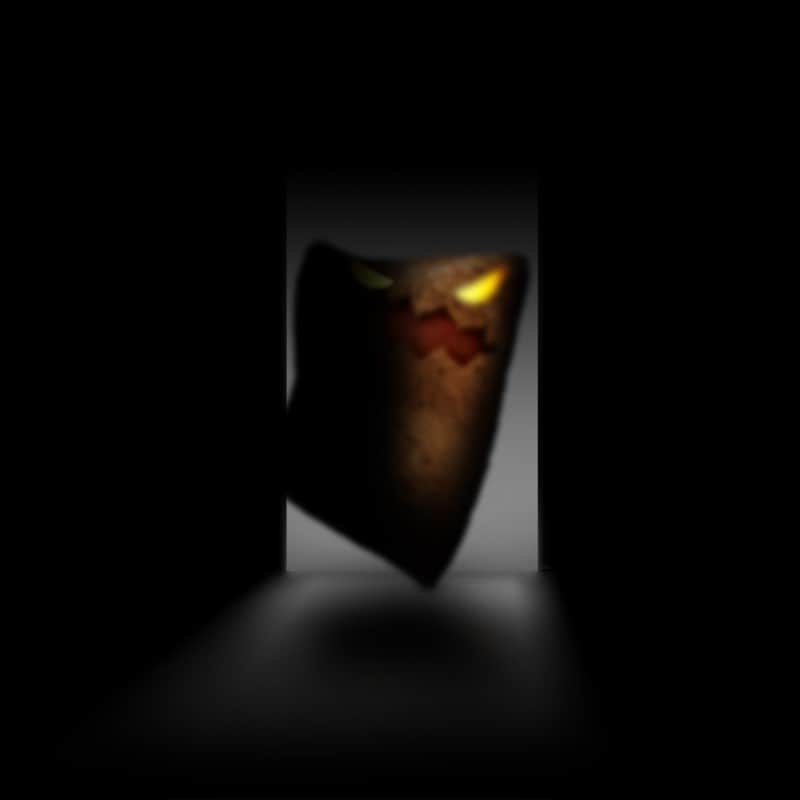 This image of the ChocoRobber was allegedly captured by one of his victims from his smartphone
The ChocoRobber breaks into homes during the hour of the wolf and devours any and every chocolaty treat in its sight. Be it tarts, cakes or pastries – the ChocoRobber licks the plates clean! Such has been the fear of the ChocoRobber that kids don't nag their parents for chocolaty treats while shopping for groceries and adults no longer order desserts with their meals even if it's a part of an amazing combo offer.
Every night the ChocoRobber finds a new victim and relieves them of their chocolaty possessions. This has forced people to rid their refrigerators of all chocolaty treats to avoid the dark chocolaty nightmare. But this only angered the ChocoRobber, and it retaliated with its full fury.
The ChocoRobber ambushed a man in his own home on his birthday!
The victim Kirkston D'Souza was celebrating his birthday with his friends at his home. His friends had ordered a chocolaty cake for him, and after Kirkston blew out the candles, they smothered it all over his face.
P.S. Why don't people just eat the damn cake?
After being smothered with the chocolaty cake, Kirkston retreated to the washroom to clean his face. As soon as he switched on the tap, he felt a presence in the washroom. Kirk looked around and asked, "Who is it?" He thought one his friend was fooling around, but unfortunately for Kirk that wasn't the case. Something bear hugged him from behind, and before he could scream for help it started licking his face!
A few minutes later Kirk's friends found him lying unconscious on the floor. The next morning when Kirk regained consciousness in a nearby hospital, he was questioned by the local authorities. He said that he didn't see the thing that attacked him, but he kept insisting that it was the ChocoRobber.
This incident shook everyone, but this wasn't the last. Last night another person encountered the notorious ChocoRobber and managed to get a glimpse! We asked the victim to describe the appearance of the Choco Robber, and with the help of our expert forensic sketch artist, we now have a face to the menacing mystery called the ChocoRobber.
BEHOLD!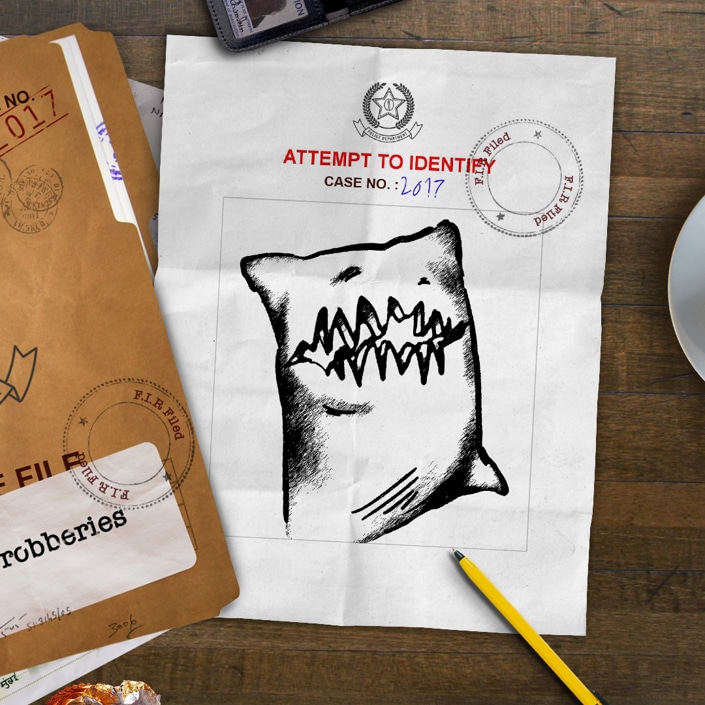 Below are some of ChocoRobber's funny and famous victims.
This is a creative visualization. All the characters and incidents are imaginary and resemblance to any person dead or alive is purely coincidental, and is not intended to disparage or hurt any sentiments or beliefs.
This is a partnered post. 
Updated Date: Oct 14, 2017 11:10 AM