Ambedkar Jayanti 2017: A look at the life of Dalits through Sudharak Olwe's lens
Photojournalist Sudharak Olwe talks to us about his photo series on Dalits.
TedXGateway speaker and Padma Shri winner Sudharak Olwe has been photographing Dalits throughout his career spanning 27 years. Olwe's body of work is an inspiration in itself, for each frame captures the emotion of the subject. After studying photography at the Sir JJ School of Art, he has been working as a photojournalist with various newspapers for over 27 years.
One of his current projects involves photographing the Dalit community in rural Maharashtra. He spoke to Firstpost about the importance of Dalit rights on Ambedkar Jayanti. The repression is far greater when it comes to women. "When you talk about the Dalit community as a whole, it is already opressed but women are the worst off. The kind of treatment that they are meted out is chilling. Women of lower caste are very easy targets. They are often targeted and abused by upper caste men." said Olwe.
Through his travels through Maharashtra, he also tells us an interesting fact: many of the farmers who commit suicide because of debts are Dalits. The bonded labourers in the farms are dying in debt and have no way to get out.
But do cops pay less attention to these cases because of the caste barrier? Olwe feels that, "The whole system needs to change in order to eradicate inequalities. If the cops pay more attention to these cases, if the media listens, if the judicial system listens, then there is a way of eradicating inequality of caste in our country."
Here is a glimpse of Olwe's work, which is always in his trademark black and white:
The Khupse family has seen it all over the last few years. Settled in the small village of Anandwadi, the small village has a minority of Matang houses. Manisha and her family have been subjected to endless atrocities from the overlords in the village.
It started with a land dispute which resulted in the murder of her uncle. After this she and her family members were booked under false claims of murder. The family had to stay out of the village till the situation calmed down. The investigation, however, turned out to be a relief as the witnesses spoke in their favour.
She was molested in front of the court and police station by a political leader who tore her clothes, spat on her and slapped her.
Manisha took the decision to confront her attackers and returned back to Anandwadi instead of living in hiding. The family, which owned a flour mill, is still subjected to a lot of pressure by the neighboring upper caste communities.
Manisha said that when she confronted Chalak about the harassment he "abused me, spat on my face, tore my blouse in full view of the Georai court. He also said that I (a woman from the Maang community) should be raped in public, only then I will understand their power."
Nisha is repeatedly beaten black and blue by her husband because she "doesn't look good" finds it difficult to see that a world lies beyond her boundaries. She has gone back to her violent husband because she has two young children and believes she cannot bring them up without him.
Maya's husband chopped off her nose with a pair of scissors in a fit of rage and jealousy. The other villagers have forgotten their original names and call them Naak-kata (nose cutter) and Naak-kati (women with a cut nose) now. The couple keeps fighting, despite having four children, the oldest being a daughter of marriageable age.
(All photographs courtesy Sudharak Olwe)
(With inputs from Shraddha Ghatge)
Entertainment
Jon M Chu said that he should have made these characters more human in Crazy Rich Asians and that he understands the criticism.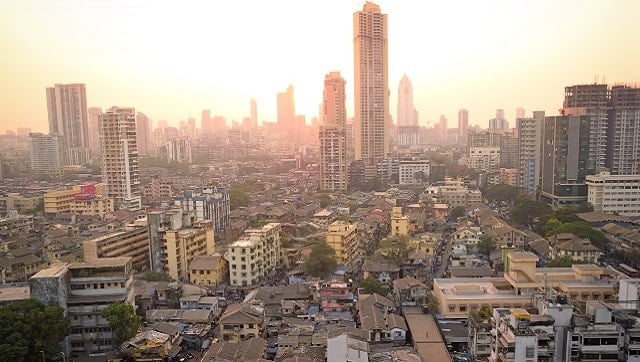 Arts & Culture
Using historical and literary sources, Shaikh throws light on the nexus between caste and class identities in Mumbai.
India
Unity in diversity is the fundamental ethos of Indian culture, land and people but the education system seems to be heading in the opposite direction