A Suitable Girl: An acclaimed documentary takes a look at arranged marriages in India
A Suitable Girl premiered at the Tribeca Film Festival on 22 April 2017 and won the Albert Maysles prize for Best Documentary Director.
"As the girl is born, it is understood that she has to get married one or the other day. She has to leave her parents, she has to go to her in-laws place. That is fixed. That's our Indian culture. After she gets married, we lose her."
That's how the narrator introduces us the concept of arranged marriages in the documentary A Suitable Girl which premiered at the Tribeca Film Festival on 22 April 2017 and won the Albert Maysles prize for Best Documentary Director.
The film takes a look at the contrasting tales of arranged marriages of its three protagonists. Dipti, Amrita, and Ritu are all young, modern women in India looking to get married— some desperately, some reluctantly.
Dipti is a 30-year-old optimist who is struggling to find a husband. We are introduced to her as she and her mother, a professional matchmaker, are scanning the newspaper classifieds to find a match. "In the next ad we will mention you are beautiful," Dipti's mother mumbles to her.
Then there is 25-year-old Ritu, a successful financial analyst who is trying to run away from marriage because she is passionate about her career.
The third girl, Amrita, has found a match for herself. We are introduced to her and her family as they gear up for her wedding in two months. She wants to continue working after marriage but she slowly finds out that post marriage, her duties will consist of managing her husband's house, taking care of her husband's sick father, and eventually raising their children.
Through the three protagonists, the directors Sarita Khurana and Smriti Mundhra try to examine the universal themes of patriarchy and sexism playing out in the lives of modern, independent women.  The documentary also examines how women navigate the pressures and complexities of their identity, tradition and culture in the urban setting of Mumbai and Delhi.
We talked to the directors about the inspiration behind making the film, and Smriti Mundhra, who directed the film with Khurana said the documentary was an expression of their personal experiences. She says, "Both of us have faced the pressure to settle down and get married by a certain age. For me personally, I went through every process the girls in the film do — matchmaker, matrimonial ad, Shaadi.com and at least a hundred of those first 'meetings' with guys. The process was very revealing to me about the way this long-standing cultural institution of arranged marriage is changing, but also about my relationship with my family and my thoughts on marriage. Those were all things I wanted to explore further, and since I'm a filmmaker, making a documentary was the perfect way."
Khurana adds that she wanted to show foreigners how the system of marriage works in India because most of them think the concept is a backwards, static institution. She says, "Most of the images foreigners have of 'arranged marriage' are associated with child marriage or forced marriage. We knew this was not what all marriages looked like in India, and so we did want to make a documentary that offered a different representation of a cultural institution that was so prevalent in Indian society. They had some old-school ideas about what it was like — that no one has a choice in the matter, or you just show up on your wedding day and meet your soon-to-be spouse for the first time, etc. So there were things we ended up challenging in people's understanding of marriage in India – representations that were colonial, outdated and looked at India as some kind of country that always needs saving. The second idea that many foreigners have of marriage in India, is a romanticized Bollywood affair."
Khurana says their goal was to have the subjects represent the urban middle class in India, which is very representative of many of the changes taking place in India – from new economic and education opportunities for women, to a new consumerism and mobility across the country.
She elaborates, "We were interested in this cross section of young women, in their 20s, who were 'coming of age' in the decades after India's economy opened up, and were now negotiating between new opportunities and expectations, while also navigating cultural and traditional expectations of themselves. In particular, we initially interviewed a variety of matchmakers, including Seema (the protagonist Ritu's mother) to learn about the matchmaking industry in India. Very quickly, we also learned that not only was she a matchmaker, but also trying to get her daughter, Ritu, married. Seema herself was quite charismatic and open about the ins and outs of her business, and we were drawn to their joint story. "
Khurana says about how she met Dipti and Amrita: "We met Dipti through another matchmaker, who organized the Swayamvar event. We interviewed Dipti and the other women prior to the Swayamvar, and once the event was over, asked Dipti and her parents whether we could do a follow-up interview. Dipti and her family were very open with us, about their frustrations with trying to get Dipti married, and their hopes for her. Little by little, we continued to film with them. Lastly, we met a cousin of Amrita's at a wedding in Mumbai where we were shooting some b-roll for our film. Her cousin asked what we were doing, and when we told her about our film, she suggested we meet Amrita, who had just gotten engaged and was soon going to be leaving Delhi for Rajasthan. When we spoke to Amrita a few weeks later in Delhi, she was also very open in sharing her story with us. Ultimately, our characters found us, as much as we found them. It was a process of building trust day-to-day, and month-to-month."
Smriti Mundhra tells us instead of looking for the traditional route of financial backing for their documentary , the all-women team decided to crowdfund their documentary on Indiegogo. Out of the 150 backers who helped them fund the film, atleast half were Indians. Mundhra notes, "There were many Indian backers who, we don't even know — they heard about our campaign either on social media or through friends and felt inspired to contribute because they want to see a film like this out in the world. What's more, the majority of our equity investors are Indian men and women, who invested their hard-earned money over a period of seven years to support this film. We have been really amazed at the support we've gotten from the Indian community, both in India and the diaspora. We made this film for Indians, and we worked very hard to make it something the community would be proud of. It started with personal experiences. We both come from Indian families and faced the familiar pressure to settle down and get"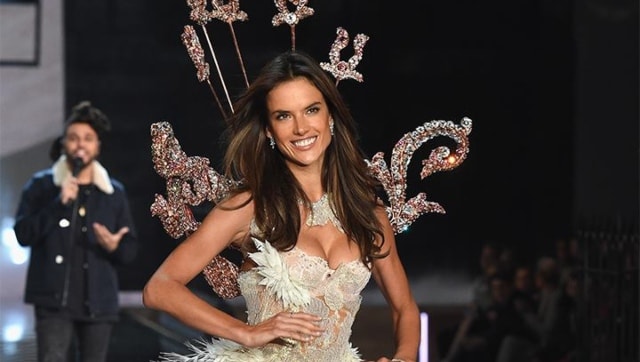 Arts & Culture
The success of Victoria's Secret was also the product of a host of cultural phenomena, as fashion, entertainment, branding, sex and kitsch all began to merge at the turn of the millennium.
Entertainment
Spears has sought more say in who runs her conservatorship, has emphasised that she reserves the right to seek to end it at any time and has welcomed the scrutiny of #FreeBritney fans.
World
Young children can build little arks that they can float on a "deluge simulator" or help rescue 150 animals, created by over a dozen artists.