'Pakistan forced Jadhav's mom, wife to appear as widows': Sushma Swaraj condemns farcical 'humanity'
'Pakistan had clearly assured us that media will not be allowed anywhere near Jadhav's mother or wife. But the Pakistani media not only were given clear access to the venue of the meeting, they also hounded the two women and asked insensitive questions about Jadhav,' Swaraj said.
In a rare occurence in Parliament on Thursday, Opposition and the government set aside political differences and united over the ongoing Kulbhushan Jadhav controversy. Addressing the Rajya Sabha at around 11 am on Thursday, Union Minister for External Affairs Sushma Swaraj slammed Pakistan's behaviour when the family of Kulbhushan Jadhav went to visit the alleged spy in Islamabad.
In a dramatic address to the Upper House, Swaraj said that the meeting between Jadhav, his mother Avanti Jadhav and wife Chetankul was meant to be a step forward in strengthening bilateral ties between India and Pakistan. Listing out the "atrocities" committed by Pakistan government and the officials when the two women went for the meeting, Swaraj said Pakistan used the occasion as a tool for propaganda.
"Pakistan had clearly assured us that media will not be allowed anywhere near Jadhav's mother or wife. But the Pakistani media not only were given clear access to the venue of the meeting, they also hounded the two women and asked insensitive questions about Jadhav," Swaraj said.
Reports had said that the family was forced to wait outside the Pakistan Foreign Office, which left them wide open for harassment by the Pakistani media. They were bombarded with questions like — "Aapke patidev ne hazaron begunah Pakistaniyo ke khoon se Holi kheli ispar kya kahengi? (your husband killed thousands of innocent Pakistanis, what do you have to say about that?)'" and "Aapke kya jazbaat hain apne kaatil bete se milne ke baad? (How do you feel after meeting your killer son?)".
In an official statement on Wednesday, the Pakistan Foreign Office said a "metallic substance" was found in the shoes of the wife of Jadhav when she went to meet him in Islamabad. The shoes were retained by security officials prior to the meeting with the Indian death row prisoner. Commenting on the shoe controversy, Swaraj said that it is an absudity beyond any measure. "Jadhav's wife boarded two flights before she reached the meeting venue. How can that be possible when she took a flight to Dubai first and then went to Pakistan. If no alarms were raised then, how did the Pakistan government discover something in the shoe? But Pakistan somehow found something "metallic" in it. It is an absurdity beyond measure," Swaraj added. Calling the sentencing of Jadhav in Pakistan farcical, Swaraj said that Pakistan forced the two women to present themselves as widows in front of Jadhav and this shows the twisted mentality of the country.
"Pakistan forced the two women to change their clothes. Jadhav's mother, who only wears sarees, was forced to wear salwar kameez. I called Jadhav's mother this morning to get the facts right and asked whether she was asked to remove her mangalsutra as well. She told me she urged the authorities to let the mangalsutra be as it is the symbol of her marriage and she has never removed it. But that apparently did not matter to the Pakistani authorities," Swaraj told the Rajya Sabha.
"I spoke to Jadhav's mother and she told me that Kulbhushan first asked her about his father as he saw that she was not wearing my mangalsutra or sindoor. The mother and wife were showcased like widows to Kulbhushan."
It was nothing like a humanitarian gesture. Human rights of the family members were violated again & again & an environment of fear was created for them: EAM in Rajya Sabha #KulbhushanJadhav

— ANI (@ANI) December 28, 2017
Swaraj said that the wife and the mother told the minister that Jadhav clearly looked stressed and under duress. "Jadhav's mother was not allowed to speak in Marathi. In fact, the authorities kept stopping her repeatedly but when she continued to speak in Marathi, they switched off the intercom," Swaraj said.
Reports quoted sources as saying that Jadhav continued to speak in English and Hindi and repeating that he was a spy operating in Balochistan and involved in terror activities — allegations levelled by Pakistan that India has strongly refuted. His mother and wife tried to speak to him in Marathi but he wouldn't reciprocate, sources said. "But why are you saying all this," Jadhav's mother reportedly asked.
It was as if Jadhav was programmed to stick to a script and repeat whatever Pakistan has charged him with, the family reportedly told Indian officials. After harassing his mother and wife, Pakistan media claimed that Jadhav "confessed" to being an "Indian spy" during the trio's recent meeting. Pakistan's Geo News claimed that the mother immediately chided Jadhav and asked him to speak the truth.
The mother and the wife, after the meeting, have repeatedly reiterated that the former Navy officer was being forced to toe Pakistan's narrative. "Jadhav's mother told me that he was looking very tense and speaking only what was being briefed. It appeared that he was not keeping well. Humanity was missing in the meeting. This was a violation of human rights of Jadhav's family members, an environment of fear was created. We will bring him back," Swaraj said and added, "We are seeking to get permanent relief from ICJ. We will place more solid proof in front of them. The ICJ has postponed the death penalty handed out to Jadhav. We will now go with bigger proof to bring him back. I call upon this Parliament to condemn Pakistan's act and support Jadhav."
There was a roar of approval after Swaraj's statement in the Upper House. Leader of Opposition in Rajya Sabha Ghulam Nabi Azad responded to the statement and said, "Pakistan does not believe in democracy. They do not know how to treat the citizens of another country. The ill-treatment meted out to Jadhav's mother and wife is not only against the family but 130 crore people of India. The Congress condemns the treatment meted out to Jadhav's family by Pakistan."
Misbehaviour of Pakistan with wife & mother of #KulbhushanJadhav was misbehaviour with all Indians. Regardless of political differences, when it comes to nation's dignity & another country misbehaves with our mothers & sisters, it will not be tolerated: GN Azad, Congress in RS pic.twitter.com/Pxpx87RmQ9

— ANI (@ANI) December 28, 2017
Click here for the LIVE updates on Winter Session of Parliament
Find latest and upcoming tech gadgets online on Tech2 Gadgets. Get technology news, gadgets reviews & ratings. Popular gadgets including laptop, tablet and mobile specifications, features, prices, comparison.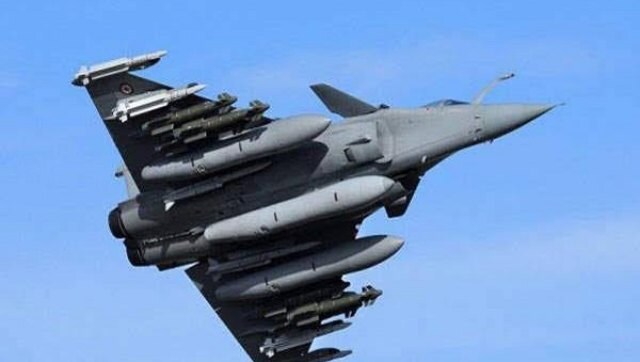 India
In a tweet, the Indian Air Force described the arrival of the Rafale jets with the words 'Golden Arrows reach home!'
Politics
Rahul said this while participating in the Congress' online campaign to expose what it called the BJP's designs to topple the Ashok Gehlot government.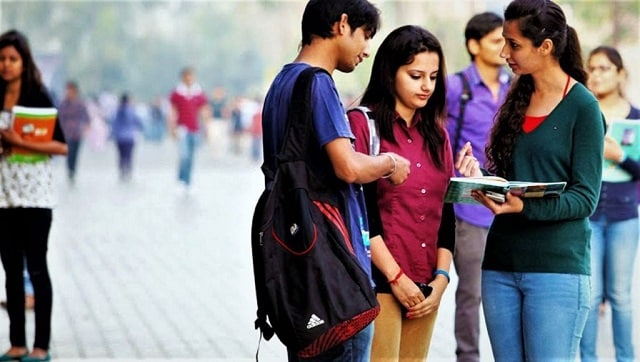 India
CPM leader Sitaram Yechury alleged that none of the suggestions sent by academicians were included in the new National Education Policy cleared by the Union cabinet