Venkaiah Naidu hits out at Pakistan, warns Islamabad against 'forgetting 1971 defeat'
Hitting out at Pakistan for 'aiding and abetting terror', NDA's vice-presidential candidate M Venkaiah Naidu on Sunday reminded it not to forget what happened in 1971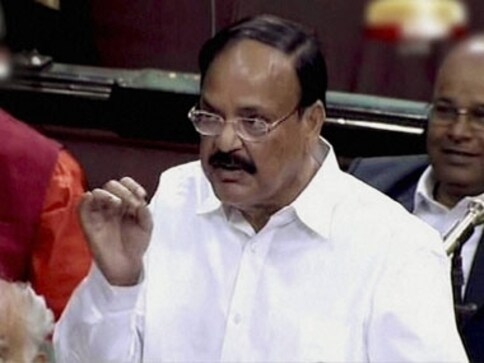 New Delhi: Hitting out at Pakistan for "aiding and abetting terror", NDA's vice-presidential candidate M Venkaiah Naidu on Sunday reminded it not to forget what happened in 1971, in a reference to the Bangladesh war, in which it faced a humiliating defeat.
Naidu was addressing the annual Kargil Parakram Parade, held in remembrance of soldiers killed in the 1999 war with Pakistan in Jammu and Kashmir's Kargil sector.
"Our neighbour should understand that aiding and abetting terror will not help them, they should recall what happened in 1971. Terrorism is the enemy of humanity, it has no religion," he said.
Criticising Pakistan for "mixing terrorism with religion" as its State policy, the former Union minister asserted that Kashmir is an integral part of India and "not an inch" of it will be ceded.
He also urged Pakistan to shun the path of confrontation.
"We are a peace loving people. We never attacked any country. We don't want war, we don't want confrontation. We want to have peace and good relations with our neighbours, but they should also reciprocate," Naidu said.
World
Railway authorities of Dhaka station were unable to maintain the departure schedule for trains, which resulted in trains crammed with passengers, some of them even climbed the coaches to take a ride back home
India
Delhi BJP president Adesh Gupta claimed that around five lakh Rohingyas and Bangladeshis live in the city
First Cricket News
Bangladesh vs Sri Lanka Live, 1st Test Day 1: Bangladesh host Sri Lanka in the first Test in Chittagong.