Utkal Express derailment: Over 50 discharged, 102 still receiving treatment, says BJP leader Satish Mahana
Kalinga-Utkal Express had derailed in Muzaffarnagar last evening, killing 21 people. A senior Uttar Pradesh official had said that 156 people were injured
Lucknow: More than 50 passengers who received injuries in the Muzaffarnagar train accident have been discharged from hospitals while 102 others are still receiving treatment, the Uttar Pradesh government said on Sunday.
The Kalinga-Utkal Express had derailed in Muzaffarnagar last evening, killing 21 people. A senior Uttar Pradesh official had said in the morning that 156 people were injured.
"Today more than 50 passengers, who had received minor injuries, were sent to their homes after treatment. The government is extending all possible help to the stranded passengers so that they could reach their destination," UP Cabinet minister Satish Mahana told PTI.
Mahana said he had reached the accident site around 10.00 pm on Saturday.
"Nearly 102 passengers are still receiving treatment in government and private hospitals in Muzaffarnagar and Meerut. Free medicine is being provided to them," he said.
The state government was also providing food and accommodation to passengers' relatives who are reaching Muzaffarnagar, he said.
Chief Minister Yogi Adityanath had on Saturday asked senior ministers Suresh Rana and Satish Mahana to reach the accident site.
The CM also spoke with the Muzaffarnagar district magistrate and instructed him to ensure all possible relief, an official spokesperson had said.
"Four NDRF teams were also rushed there — three teams from Ghaziabad and one from Delhi. Besides, 35 ambulances, bread and butter, 1,000 food packets, additional private and UPSRTC buses were arranged. Volunteers were mobilised from adjoining Meerut," the spokeperson had said on Saturday.
India
Barabanki road accident: 18 people died while 25 injured after a truck bus accident on Lucknow-Ayodhya National Highway in Ramsnehighat police station area of ​​Barabanki district at around 1.30 pm on Tuesday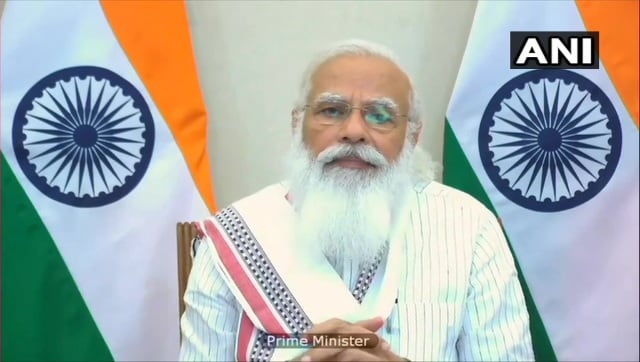 India
During an interaction with CMs of Tamil Nadu, Andhra Pradesh, Karnataka, Odisha, Maharashtra and Kerala, Modi said that 80% of the new COVID cases last week were from these states
India
The top court had taken suo motu cognisance and said it cannot allow the UP government "to hold 100 percent physical Kanwar Yatra in view of COVID"