Trekkers reported missing in Himachal Pradesh's Lahaul-Spiti district, including IIT-Rourkee students, are safe
The father of the one of the trekkers from IIT-Rourkee said the group travelling in Himachal Pradesh had lost contact in Lahaul-Spiti district's Sissu area.
Himachal Pradesh chief minister Jai Ram Thakur on Tuesday said that the group of 50 trekkers, which had gone missing on Monday in the rain-hit state, are safe in the Sissu area of Lahaul-Spiti district, ANI reported. Of the 50 participants, 35 were students of IIT-Rourkee.
On Monday, Rajvir Singh, father of one of the students Ankit Bhati, had said that the group had gone on a trek to the Hamta pass in Kullu and were supposed to return to Manali, but they had lost contact en route.
Earlier in the day when the trekkers were reported missing, heavy rains had triggered flash floods in Himachal Pradesh, with officials sounding a "high alert" for Kullu. Several landslides were also reported, and over 200 road links in the state were cut off. At least eight people were reported dead in separate incidents, and several houses and vehicles were also washed away because of overflowing rivers.
The higher reaches of Kullu, Kinnaur and Lahaul-Spiti districts experienced snowfall, as well. Keylong town in Lahaul-Spiti district saw over two feet of snow. Hundreds, including school students, were across Himachal Pradesh after heavy rainfall for the third consecutive day.
With inputs from agencies
Explainers
Bilaspur authorities demanded that journalists produce 'character certificates' before they are issued passes, which allow them to cover Prime Minister Narendra Modi's rally and meet tomorrow. The notice was withdrawn after outrage from the media and attacks from the Opposition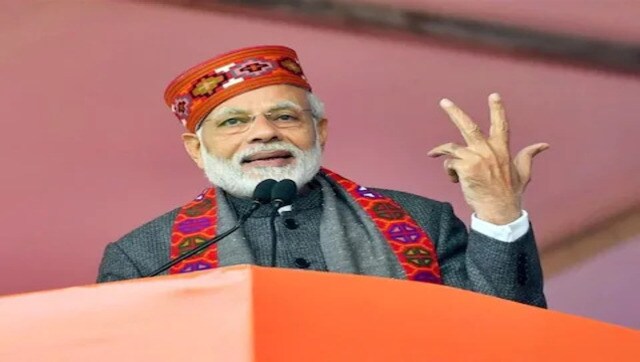 India
The rally, organised by Bhartiya Janata Youth Morcha, is expected to be attended by over one lakh youth from across Himachal Pradesh
Politics
Ahead of his youth rally in Himachal Pradesh, Congress on Friday attacked Prime Minister Narendra Modi saying he must answer why the BJP-led government failed to address issues of unemployment and the debt the state's burdened with.