Seven of a family, including two infants, found dead in Ranchi home; police suspect murder-suicide
Seven members of a family, including two infants, were found dead inside their house near Kanke area in Ranchi on Monday, police said.
Ranchi: Seven members of a family that was "under financial stress" were found dead in their rented house on Monday, police said. The victims were a sexagenarian couple, their two sons, a daughter-in-law and two minor grandchildren.
A preliminary investigation hinted that the two brothers first killed the others, before hanging themselves, Deputy Inspector General (DIG) of Police A V Homkar said. Six bodies were found in one room, while the seventh one in another, he added.
Five of the bodies were lying on a bed, while two were found hanging in the single-storey house at the Odaya locality under Kanke Police Station, Homkar said. "Prima facie, this is a case of suicide. All the evidence have been collected," he told reporters.
Sachidanand Jha (65) was living in the house with his wife Gayatri Devi (60), sons Deepak (40) and Rupesh (30), daughter-in-law (Deepak's wife) Soni, granddaughter Drishti (6) and grandson Jungi (2).
Police said the incident came to light in the morning when Drishti's school bus came to pick her up but she was not at the designated spot. A neighbour, whose daughter also takes the same bus to school, went to the house to inquire and saw the bodies. The landlord, who lives in another part of Ranchi, and the police were then informed. Strangulation marks were found on the body of Sachidanand Jha and the two children, while a sharp weapon was possibly used to kill Gayatri Devi, the DIG said.
A preliminary investigation hinted that the two brothers first killed all the other family members and then hung themselves, he added.
The police found a 15-page suicide note on Deepak's body and a two-page document on Rupesh's body.
The documents said the family was under financial constraints and the school fees of Drishti and payment to the milkman, among others, were due.
Deepak worked as a store manager in a furniture company. In the suicide note, he wrote he was scared that his name could come up in a financial misappropriation case.
"The investigation is still not conclusive. All angles are being probed," the DIG said.
Find latest and upcoming tech gadgets online on Tech2 Gadgets. Get technology news, gadgets reviews & ratings. Popular gadgets including laptop, tablet and mobile specifications, features, prices, comparison.
India
A trial court on Monday had sentenced Ray, the 68-year old former minister of state (coal) in the Atal Bihari Vajpayee government, to three years in jail and also imposed a fine of Rs 10 lakh on him
India
The Dalit girl was reported missing by her father on Wednesday after she did not return home from the fields. She was later found dead by her family members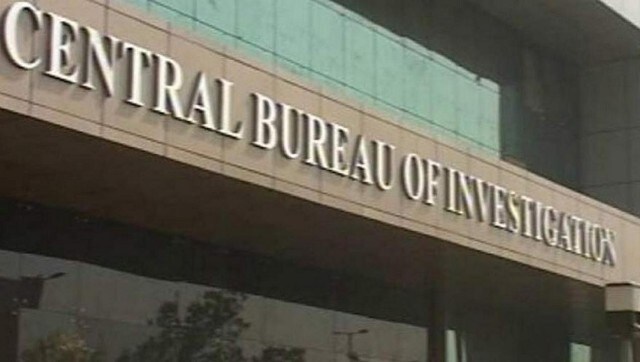 India
The accused would entice minors into online relationships posing as a film star and ask them for pornographic photographs and videos, which he then used to trap them into his illicit net, officials said.