Narendra Modi, Ram Nath Kovind, Amit Shah greet nation on Pongal, Bihu, Makar Sankranti
PM Modi said that while Makar Sankranti 'reaffirms the importance of respecting mother nature', Pongal showcases the best of Tamil culture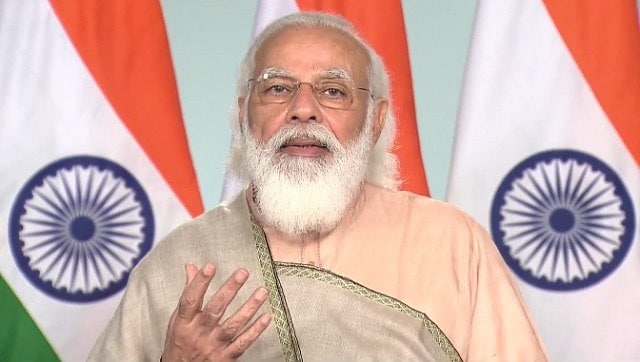 On the occasion of Makar Sankranti, Pongal and Magh Bihu, President Ram Nath Kovind and Prime Minister Narendra Modi and other leaders extended greetings on Twitter.
Extending greetings to the country, he wished that "Uttarayan Suryadev infuses new energy and enthusiasm in everyone's life".
In separate tweets, Modi wished the citizens of the country on Pongal, a festival celebrated in Tamil Nadu, and the Assamese festival of Magh Bihu.
The country is celebrating Makar Sankranti and other harvest festivals, while marking also the beginning of the Uttarayan period which signals the end of winters and the onset of the longer and warmer days.
President Ram Nath Kovind greeted fellow citizens on the occasion of Lohri, Makar Sankranti, Pongal, Bhogali Bihu, Uttarayan and Paush parva, hoping the festivals bring "affection and harmony in our society and increase prosperity and happiness in the country".
The Vice President of India Venkaiah Naidu said that on the occasion, as per traditions, one pays respect to their ancestors and departed elders and apprise children about good qualities to guide them on the righteous path.
Union ministers Amit Shah, Ramesh Pokhriyal Nishank and Ravi Shankar Prasad also extended wishes and greetings on the festivals.
Politics
The BJP central leadership is convinced that only Suvendu Adhikari has the experience of leading an issue-based campaign focusing on the SSC scam and the rampant corruption by the TMC compared to other state party leaders
Politics
Gandhi's attack came a day after Prime Minister Modi lashed out at the Congress for wearing black dresses on 5 August in protest against price rise.
Politics
Former Congress president Rahul Gandhi said that 'truth cannot be barricaded' and that his party will continue to protest against the Centre's action