Maratha Kranti Morcha to observe Jail Bharo Andolan at Azad Maidan in Mumbai today to demand reservations
Maratha outfit Maratha Kranti morcha who have been demanding reservations in government jobs and education for the community, will kick off another phase of their agitation on Wednesday.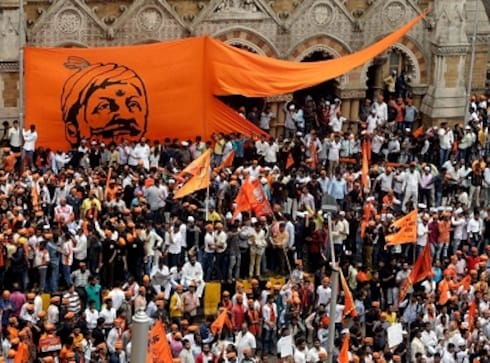 Maratha outfit Maratha Kranti Morcha, which has been demanding reservations in government jobs and education for the community, will kick off another phase of their agitation on Wednesday. According to a press note issued by the Maratha Kranti Morcha, the community is organising a "Jail Bharo Andolan" for their major demands on Wednesday. The protest will take place at Azad Maidan in Mumbai.
According to The Free press journal, Maratha Kranti Morcha leader Amol Jadhavarao has said that the government has accepted of some of their demands verbally after the all-party meet, but there has been no official written order issued in this regard yet. Maharashtra chief minister Devendra Fadnavis on Tuesday said his government was working on the demand for reservations to the Maratha community, but that the legal process could not be curtailed. The major demands of the community are reservation on the Maratha quota at the earliest, all cases against Maratha protesters should be taken back, action must be taken against the officers who were responsible for firing and lathi charge during 25 July protest and sacking of MLAs who made irresponsible statements against the Maratha community.
Wednesday's protest is also specifically against Fadnavis for not withdrawing cases against Maratha agitators, India Today reported.
We are working for #Maratha reservation very honestly and seriously.
We want this reservation to sustain and so completing all the legal formalities.
Simultaneously,we took decisions for educational fees,hostels.
We are giving loans to make our youth job givers:CM @Dev_Fadnavis pic.twitter.com/VCKpJ1fmIZ

— CMO Maharashtra (@CMOMaharashtra) July 31, 2018
On Tuesday, the spate of suicides spurred by the Maratha quota agitation rose to six as a labourer and a student ended their lives, while eight protesters attempted suicide in Maharashtra, police said. A 17-year-old student died after jumping into a well at Vadodbazar village in Fulambri teshil of Aurangabad district, police said.
Pradip Hari Mhaske, who had secured 75 percent marks in the 10th standard exam, failed to secure admission in a junior college and a technical training institute in absence of a Maratha quota in these institutions, an official said.
Mhaske's suicide triggered a fresh set of protests with Maratha community members staging a 'rasta roko' protest on the Aurangabad-Jalgaon road. Abhijeet Deshmukh, 35, a farm labourer in Veed village in Beed district in Marathwada region hanged himself from a tree near his house on Tuesday. Among the other reasons Deshmukh mentioned in his suicide note were unemployment and unpaid bank loan, a police official said.
The Maratha reservation issue has witnessed arson and stone-pelting in parts of Pune, a day after which, the police on Tuesday booked "4,000 to 5,000 people" and said the violent protests caused loss of property to the tune Rs 10 crore. Over 60 vehicles, including public transport buses, were vandalised and torched by protesters during violence in Chakan, an industrial hub 40 kilometres from Pune, where life is slowing signs of returning to normal.
On 29 July, a 38-year-old man allegedly committed suicide in Nanded district over the Maratha quota demand, police said. Kacharu Kalyane hanged himself from the ceiling at his home in Dhanbad village of Nanded district when his family members were out for some work. His suicide note mentioned that he was ending his life over the Maratha community's demand for reservation, a police official said.
Earlier on 28 July, bowing to demands by the Maratha community and Opposition parties, Fadnavis on Saturday said that a special session of Maharashtra Legislature would be convened soon to resolve the Maratha reservation issue.
With inputs from agencies
India
The Maratha Kranti Morcha on Monday demanded an apology from chief minister Devendra Fadnavis for alleging that some members from the community were planning violence at Pandharpur.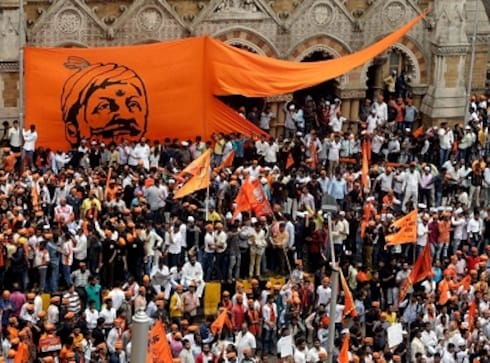 India
Maratha Kranti Morcha (MKM) on Thursday warned of a fresh wave of protests on 9 August across Maharashtra if the state government fails to grant reservation to the community by 7 August.
India
Maratha activists held a 'jail bharo' protest on Wednesday, demanding immediate implementation of reservations in jobs and education for the community.