Maratha reservation stir: 35-yr-old man commits suicide in Aurangabad; 90 vehicles damaged during protests in Chakan
The Maratha community in Maharashtra has been demanding reservation for the community in jobs and the education sector.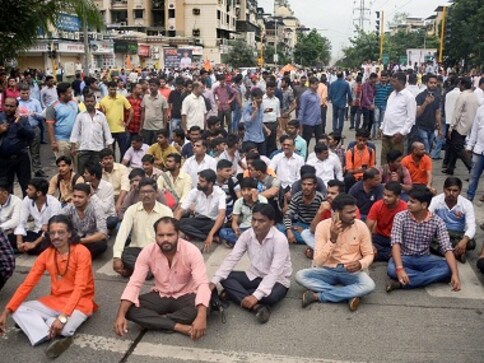 A 35-year-old man allegedly committed suicide in Aurangabad on Monday over the Maratha quota demand. Violent protests also erupted in Chakan, 40 kilometers from Pune, in which at least 90 vehicles were damaged and traffic was disrupted on the Pune-Nashik highway. Authorities imposed Section 144 of the Indian Penal Code in the region—prohibiting the assembly of more than four people in an area—after the violence began, ANI reported.
Pune: Earlier visuals of protests over #MarathaReservation from Chakan area where Section 144 (prohibits assembly of more than 4 people in an area) has been imposed due to the protests. #Maharashtra pic.twitter.com/vDq2q9I1tA

— ANI (@ANI) July 30, 2018
The protesters — believed to be members of the Maratha Kranti Morcha, which spearheaded the recent protests in Mumbai — also pelted stones at and set buses and private vehicles on fire, a senior police officer said. Commuters are believed to be stranded and taking shelter in government offices. The Pune rural Deputy Superintendent of Police Ganpatrao Madgulkar has been injured in the protest and has been admitted to the hospital, according to The Times of India. At least 80 vehicles including public transport buses, cars and two-wheelers have been damaged and 10 vehicles set ablaze.
#BREAKING - Maratha Quota stir erupts in Pune, over 40 vehicles torched and several commuters have been stranded pic.twitter.com/JBUru1q2Qo — News18 (@CNNnews18) July 30, 2018
A 35-year-old man allegedly committed suicide by jumping in front of a moving train over the Maratha quota demand in Aurangabad. The man, identified as Pramod Jaising Hore, had posted a message on his Facebook page and shared a message on WhatsApp on Sunday, saying he would be ending his life in support of the reservation demand, Mukundwadi police station's Senior Inspector Natha Jadhav told PTI.
A few Maratha organisations had called for a bandh in Chakan on Monday and held a rally. Quick Response Teams have been deployed to the violence-affected area, the police said.
On Sunday, members of the Maratha community had held a protest march in Pune, according to The Times of India. The protesters had assembled near the Chhatrapati Sambhaji Maharaj statue in Garware bridge in Deccan locality and concluded the march near the Shivaji statue in Shivaji Nagar.
The violence in Pune comes days after a statewide agitation was held over the demand for reservation for the Maratha community in Maharashtra. Three people were killed in the protests last week. Facing flak from the Maratha community, representatives, members of the Opposition and Chief Minister Devendra Fadnavis held an all-party meeting on Saturday to discuss the matter.
With inputs from PTI
India
To understand the mindset of those running this Academy, one has to look into the exclusivist Sunni-Barelvi ideology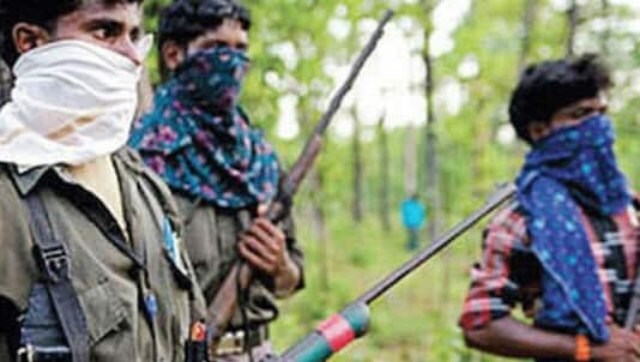 India
Apart from a large number of Maoists killed, their geographical influence has, according to the Ministry of Home affairs, shrunk to 41 districts in the country from 96 districts in 10 states in 2010.
India
Such passengers will also undergo RT-PCR test on second, fourth and seventh day of their arrival, the authority said in its latest guidelines.