Toll in Maratha quota protests rises to six as two more commit suicide; eight attempt self-immolation in Latur
Maratha outfits have announced that a mega rally will be held in Mumbai on 9 August in support of their quota demand.
Mumbai: The spate of suicides spurred by the Maratha quota agitation rose to six on Tuesday as a labourer and a student ended their lives,  while eight protesters attempted suicide today in Maharashtra, the police said.
A 17-year-old student died after jumping into a well in Vadodbazar village in Fulambri teshil of Aurangabad district, the police said. Pradip Hari Mhaske, who secured 75 percent marks in the Class 10 exam, failed to secure admission in a junior college and a technical training institute in the absence of any Maratha quota in these institutions, an official said.
Mhaske's suicide triggered a fresh set of protests, with Maratha community members staging a 'rasta roko' (road block) protest on the Aurangabad-Jalgaon road. His family members demanded immediate grant of quota for Marathas, financial compensation and also action against the college that denied him admission, the official said.
Abhijeet Deshmukh, 35, a farm labourer in Veeda village in Beed district in the Marathwada region hanged himself from a tree near his house, the police said. Among the other reasons Deshmukh mentioned in his suicide note were unemployment and an unpaid bank loan, a police official said.
"We found a suicide note in which Deshmukh mentioned that he is taking this extreme step in support of the Maratha reservation demand," Beed Superintendent of Police G Shridhar said.
A 38-year-old man allegedly committed suicide on 29 July in Nanded district over the Maratha quota demand, the police said. Kacharu Kalyane hanged himself from the ceiling at his home in Dhabad village of Nanded district when his family members were out for some work. His suicide note mentioned that he was ending his life over the Maratha community's demand for reservation, a police official said.
A 35-year-old man had allegedly committed suicide by jumping in front of a moving train in Aurangabad on Sunday over the Maratha quota demand, the police said. Last week, two men in Aurangabad district committed suicide over demand for the quota, while another protester,
injured in the Maratha stir violence in Navi Mumbai, died at a Mumbai hospital on 26 July.
Eight protesters attempted self-immolation by pouring kerosene over themselves in support of Maratha reservation in Latur district, also in the Marathwada region, the police said. In the self-immolation attempt, held outside the tehsildar's office in Ausa in Latur district, eight protesters poured kerosene on themselves and attempted suicide, but the police intervened before they could do so, Latur Superintendent of Police Shivaji Rathod said.
The protesters were taken into custody. "After convincing them to take up their demands with the government, we allowed them to go," he added.
In Mumbai on Wednesday, Maratha community members will hold a protest against the BJP-led state government's "failure" to withdraw criminal cases against the protesters. Maratha community members will also hold a jail bharo (fill jails) protest in Mumbai on Wednesday, Sakal Maratha Morcha leader  Praveen Patil said.
"The state government, despite its assurance of withdrawing criminal charges of vandalism and damaging public property against some protesters, has not taken any action and that is why we are holding the protest Mumbai tomorrow," Patil said. He also sought an apology from Chief Minister Devendra Fadnavis, Revenue Minister Chandrakant Patil and BJP MLA Ram Kadam for "defaming" the Maratha quota agitation and its leaders.
The politically influential Maratha community, constituting around 30 percent of the state's population, has been agitating to press its demand for reservation in jobs and education. The community had earlier taken out silent marches across the state to highlight their demands, prominently for reservation.
However, their latest round of agitation has taken a violent turn. Protesters indulged in violence and arson at  separate places in Maharashtra on Monday. Four police officials were injured in stone-pelting, and around 70 vehicles, including state-run buses and police vans, were damaged or torched during the violence in Chakan near Pune.
Amid the continuing agitation, the Opposition Congress and the Nationalist Congress Party on Monday approached Governor Vidyasagar
Rao, requesting him to direct the Fadnavis government to announce a decision on the reservation issue immediately.
Maratha outfits have announced that a mega rally will be held in Mumbai on 9 August in support of their quota demand.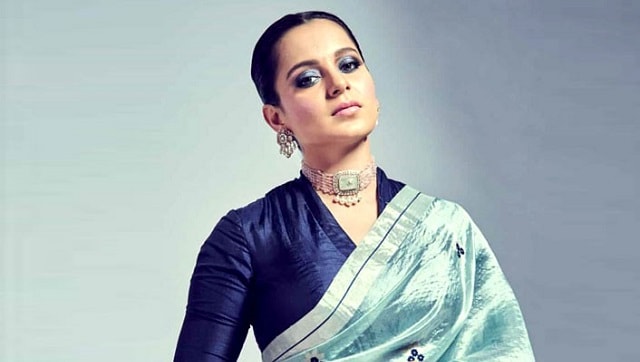 India
Yusuf Parmar, national general secretary of the NCP's minority wing, filed the complaint at the magistrate court at suburban Borivali under IPC Section 124A
India
Maharashtra Health Minister Rajesh Tope said the third wave of coronavirus pandemic is expected in December but it will be mild in impact
First Cricket News
Maharashtra have been clubbed with Madhya Pradesh, Chhattisgarh, Kerala, Uttarakhand and Chandigarh in Elite Group D to be played in Rajkot