Mamata Banerjee hits out at BJP over Assam NRC issue, claims party is victimising people to win polls
Slamming the BJP of victimising people to win polls, Banerjee said,'Only to win polls people can't be victimised. Don't you think people whose name isn't on the list will lose a part of their identity? Please understand India-Pakistan-Bangladesh were one before partition.'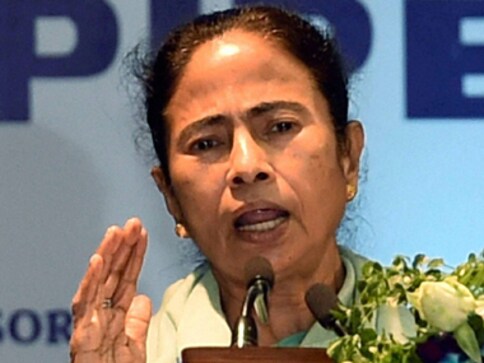 West Bengal chief minister Mamata Banerjee on Tuesday spoke on the NRC issue again in the Constitution Club of India, stating that "India needs a change and that change must come in 2019 for the betterment of the world."
This comes a day after the BJP accused her of "spreading misinformation" after the NRC release. The saffron party also stated that there should be a similar effort to "identify illegal migrants from Bangladesh in West Bengal."
Lashing out at the BJP, ANI quoted Banerjee as saying, "Only to win polls people can't be victimised. Don't you think people whose name isn't on the list will lose a part of their identity? Please understand India-Pakistan-Bangladesh were one before partition. Whoever came from Bangladesh to India till March 1971 is an Indian citizen (sic)."
Banerjee questioned the state of the country with regard to the issue, stating that she does not want to see her motherland divided. "If Bengalis say Biharis can't stay in Bengal, South Indian people say North Indians can't stay there and North Indians say South Indians can't stay here, what will be state of this country? Because we are together, our country is a family," she said.
She said that it is not only the minorities who are affected but the 40 lakh people who voted for the ruling party who have now been made refugees. "What is going on in Assam? The NRC problem. It is not only the Bengalis, it is the minorities, it is Hindus, it is Bengalis, it is Biharis. More than 40 lakhs people voted yesterday for the ruling party and suddenly today they have been made refugees in their own country," she said.
Critiquing the way the NRC lists were drafted, she expressed disbelief over the fact that President Fakhruddin Ali Ahmed's family members names were not in the NRC Assam list.
On Monday, Banerjee had claimed that Bengalis and Biharis living in Assam were being targeted, and said that they are "Indians, not Rohingya". "How can they send women and children to detention centres? Aren't people from Uttar Pradesh, Bihar and other states living in Bengal? Bengalis living in Assam are being targetted. They are not Rohingyas, they are Indians?" she said.
Amit Shah on Tuesday said that Mamata Banerjee is the one who is playing vote bank politics and she should make her stand clear on the immigrant issue. "The Congress had earlier agreed that Bangladeshi immigrants need to be sent back. I want to tell Mamata Banerjee that it is she who is trying to play vote bank politics," he said.
On Monday, the release of the much-anticipated second and final draft of the NRC had left the BJP-led government and Opposition at loggerheads, over the missing names of 40 lakh applicants in the historic document, stated to be proof of Assamese identity.
also read
India
Bommai also urged the government to investigate alleged scams or irregularities that took place during the previous BJP and Congress governments, and let the truth come out
India
Amit Shah announced reintroduction of Sengol (scepter) a 'historical' symbol of India's Independence as it signifies the transfer of power from the British to Indians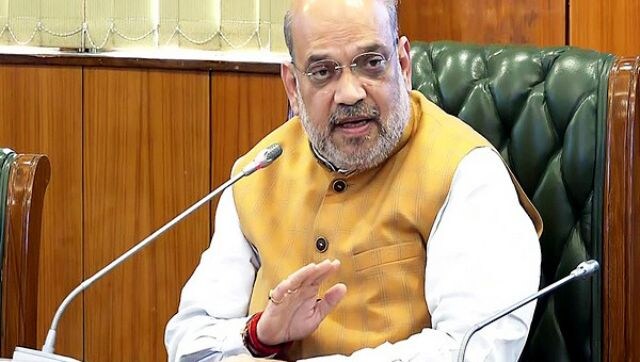 India
Last month, Shah held the first 'Chitin Shivir' meeting where he emphasised the development of an ecosystem for cybercrime management, modernization of police forces, increased use of IT in the criminal justice system, land border management and coastal security issues