Assam NRC final draft: After Mamata Banerjee's scathing attack, BJP hits back saying West Bengal is next stop
Hitting back at the TMC, the BJP on Monday said that there should be a similar effort to 'identify illegal migrants from Bangladesh in West Bengal.'
Hitting back at the Trinamool Congress over its chief Mamata Banerjee's attempts to "spread misinformation" after the release of the contentious final draft of the National Register of Citizens (NRC) in Assam, the BJP on Monday said that there should be a similar effort to "identify illegal migrants from Bangladesh in West Bengal." The saffron party claimed that their "number could run into crores", according to media reports.
According to a report in The Indian Express, Kailash Vijayvargiya, BJP general secretary in charge of West Bengal, said: "The youth in West Bengal want to identify the illegal migrants from Bangladesh as they are facing several problems like unemployment and law and order issues. The BJP supports their demand."
"If the final draft (of the National Register of Citizens) in Assam found 40 lakh illegal residents, the number could run into crores in West Bengal. In Assam, the Supreme Court has monitored it. This can be done in West Bengal too," he added.
West Bengal BJP president Dilip Ghosh reiterated Vijayvargiya's stance. According to Times Now, he said that a similar list for Bengal will be published should the saffron party come to power in the state.
PTI quoted Ghosh slamming Opposition parties for "shedding crocodile tears" over the draft NRC's publication. "If we (BJP) are voted to power in Bengal, then we too will implement the NRC in the state. We will send back the illegal immigrants to Bangladesh. Tough days are ahead, we will not tolerate any illegal immigrants in Bengal," Ghosh reportedly said.
He further added that those who will support the illegal immigrants "would also be thrown out of the country."
On Monday, the Trinamool Congress and other Opposition parties had staged a protest against the exclusion of 40 lakh people from the final NRC draft in Assam.
Addressing the media after the draft was released on Monday, Banerjee claimed that Bengalis and Biharis living in Assam were being targeted, and said that they are "Indians, not Rohingya".
"How can they send women and children to detention centres? Aren't people from Uttar Pradesh, Bihar and other states living in Bengal? Bengalis living in Assam are being targetted. They are not Rohingyas, they are Indians," she said.
"There were people who have Aadhaar cards and passports but still their names are not in the draft list. Names of people were removed on the basis of surnames also. Is the government trying to do forceful eviction?" she asked, as per ANI.
Terming the move as a deliberate attempt to isolate Bengalis and Biharis, Banerjee said: "People are being isolated through a game plan. We are worried because people are being made refugees in their own country. It is a plan to throw out Bengali speaking people and Biharis. Consequences will be felt in our state also," she said.
With inputs from agencies
India
Mamata has not yet met any Congress leader in Maharashtra. It is believed to be an indication that the TMC would like to play the leading role in bringing the Opposition parties together in a possible national coalition against the BJP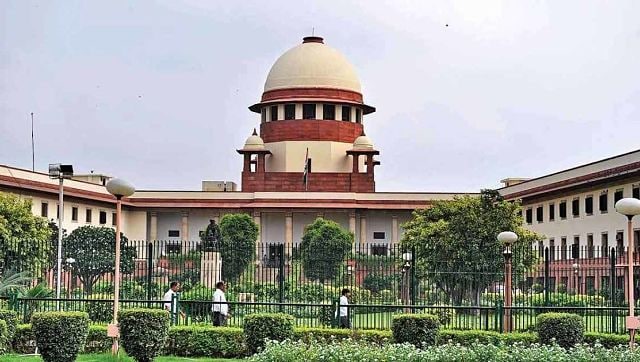 Politics
The apex court directed reassessment of deployment of paramlitary forces in critical areas and warned of coercive action if the directives are not followed scrupulously
India
This comes in the wake of the West Bengal chief minister taking a swipe at the Congress during her meet with NCP chief Sharad Pawar, where she declared "there is no UPA now"