Kasganj violence: Police probe unverified video showing men carrying guns as UP town limps back to normalcy
Days after violence rattled the Uttar Pradesh town of Kasganj, chief minister Yogi Adityanath broke his silence on the communal clashes and promised stringent action against the culprits.
A day after Uttar Pradesh chief minister Yogi Adityanath warned of stringent action against those behind communal clashes in Kasganj, the main accused in the violence has been arrested. ANI reported that Salim, accused in the death of Chandan Gupta, has been arrested. "Saleem has admitted that he had opened fire at Chandan," IG, Aligarh range, Sanjeev Gupta said.
#KasganjViolence: Salim, the main accused in the case of one person's death, has been arrested from Kasganj. #UttarPradesh

— ANI UP (@ANINewsUP) January 31, 2018
In all, as many as 118 people have been arrested in connection with the violence, as the police intensifies patrolling in sensitive areas. Tension also prevailed in a few pockets of the western Uttar Pradesh town.
Meanwhile, an unverified video showing a group of men armed with guns has surfaced. NDTV reported that the video, which was possibly shot from a rooftop building, shows armed men on the streets. Sources told NDTV that the police is investigating the video to establish the sequence of events and those responsible for the communal clashes.
A police source also told The Times of India, "There were over 50 youths and one of them had the Indian flag. At least two had revolvers and others were carrying club sticks, while the rest were hurling stones towards the Muslim dominated area. A special investigation team is now looking into the 14-second clip to identify the men seen in it."
At least three shops, two buses and a car were torched last week in Kasganj after a one man, identified as Chandan Gupta, was killed in clashes following stone-pelting by a mob on a motorcycle rally taken out to celebrate India's Republic Day.
Normalcy returns
The strife-hit western Uttar Pradesh town appeared to be limping back to normalcy with the administration claiming to have foiled an attempt by miscreants to foment fresh trouble by damaging a dome-like structure on the wall of an eidgah on Tuesday.
District officials told IANS that the town "by and large" remained calm, and some shops and markets which were closed since the violence broke out on Republic Day, opened for some time on Tuesday. Internet services, which had been banned since Friday, were also restored on Tuesday.
The countryside, however, remained tense, with some places witnessing attempts by miscreants to disrupt peace. Some disturbance was reported from Ganjdundwara and Amapur, following which some families were moved to safer places.
Additional director general of police, law and order, Anand Kumar told IANS that a peripheral wall of an eidgah was damaged by some miscreants in the wee hours of Tuesday but the local communities came together and sorted out the issue.
"The locals showed maturity and told the police that the damaged wall will be repaired using their funds," a high-ranking official said, adding that there was no further violence after the evening of Friday, Republic Day, though there have been stray incidents where some mischief makers tried to torch vehicles or vacant wooden kiosks.
Uttar Pradesh government sends report to Centre
The Uttar Pradesh government has sent a report to the Centre giving details of the communal violence in Kasganj. The report contains details about the arrests made by the Uttar Pradesh Police and circumstances leading to Chandan's death.
The state government told the Union home ministry that the police is investigating the case and all facts are being ascertained to know if the violence was pre-planned, PTI reported.
The Centre had on Tuesday sought a report from the state government about the violence that started last Friday, and the steps taken to restore peace in Kasganj and its adjoining areas.
SIT constituted to probe violence
According to ANI, inspector general Sanjeev Gupta on Tuesday said that a Special Investigation Team (SIT) has been constituted to probe the violence. He also said that a magisterial inquiry has been ordered to probe the violence.
Man reportedly killed surfaces
A young man who was rumoured to have been killed in the communal clashes surfaced on Tuesday, and trashed reports of his death. The 24-year-old youth, identified as Rahul Upadhyaya, said his death was falsely reported and and that he was informed of this by a friend.
Upadhyaya was the second youth who had been reported to have been killed in the violence along with Chandan Gupta. The news had gone viral on social media, fuelling anger among the people.
Government may act against IAS officer
The district magistrate of Bareilly in Uttar Pradesh may face action for his Facebook post compelling right-wing Hindu groups not to provoke communal clashes, reported Hindustan Times.
Uttar Pradesh's deputy chief minister Keshav Prasad Maurya was quoted as saying in the report, "Action could be taken against Raghvendra Vikram Singh for posting the controversial comment, as rules prohibit government servants from making such remarks on social media."
According to NDTV, Singh said that there was now a trend to "visit Muslim areas and raise slogans against Pakistan". He asked people why were they doing that. "Are they (Muslims) Pakistanis?" he asked in the post.
Despite deleting this post, the Bareilly district magistrate posted another message regarding the incident. "I had hoped there will be an academic discussion (on Kasganj) but unfortunately it had taken a different turn," he lamented in the post. "I do apologise if our friends and brothers are pained because of me," he said, adding that people should stop seeing Muslims as the "enemy".
Congress demands independent probe
The Congress has demanded an independent judicial probe by a sitting high court judge into the violence. Congress leader Pramod Tiwari alleged callousness and mismanagement on the part of the Uttar Pradesh government and local administration that led to clashes between the two communities in Kasganj.
"We demand an independent probe by a sitting high court judge into the incident," he said. "Till when will incidents of gangrape continue under your rule in the BJP-ruled states. When will you apprehend the culprits and give them exemplary punishment?" he asked Prime Minister Narendra Modi.
Authorities also stopped a Congress delegation in Mirhachi area in Etah near the Kasganj border. They denied permission to the delegation from entering troubled areas, citing law and order issues, official sources told PTI.
With inputs from agencies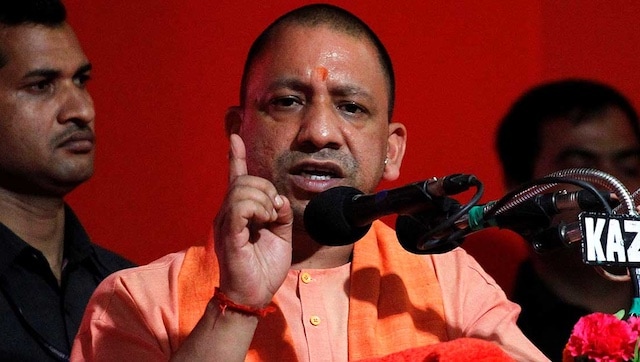 India
The Uttar Pradesh chief minister said that adequate supply of oxygen is being ensured, and that directions have been issued to undertake an oxygen audit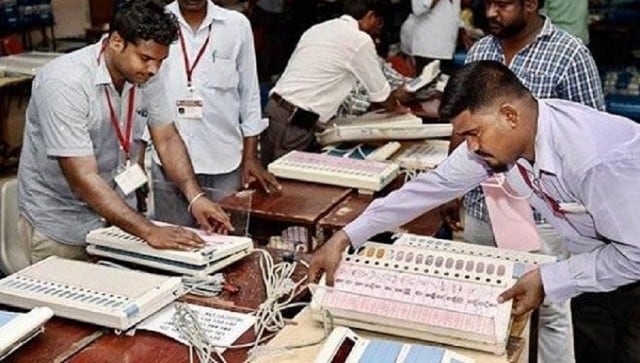 Politics
The counting of votes began Sunday morning at more than 825 centres across the 75 districts of Uttar Pradesh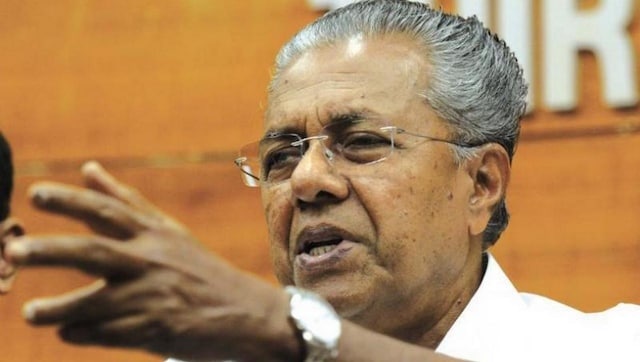 Politics
Along with welfare politics, the Left has also benefited from the significant shift in Kerala's political landscape with the rise of Hindu nationalism