India's #MeToo movement gets a boost towards justice as lawyers offer free legal aid to survivors
In wake of the allegations, lawyers are now offering free legal assistance to survivors of sexual harassment.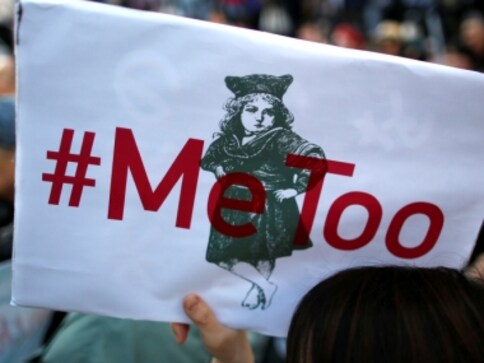 India is currently witnessing a massive awakening, with several women calling out their sexual offenders, mainly from the media and entertainment industry. In wake of the allegations, lawyers are now offering free legal assistance to survivors of sexual harassment.
In the past few days, several legal practitioners on Twitter have been mentioning their respective jurisdictions, while coming out in support of harassment survivors.
Dear women out there
I don't know if I can do much but I want to help.
If any woman in the jurisdiction of Bombay High Court has faced sexual harassment at the workplace and wants to sue please contact me. I will not charge my fees and appear for you in your case.

— Shinde (@HavaldarShinde) October 5, 2018
My dear brave women, please get in touch with me for any kind of legal assistance pro bono in Delhi, and my friend @HavaldarShinde for the same in Mumbai. We are here. We are listening. We believe you and we want to help. @TheRestlessQuil @MaLawdy @AGirlOfHerWords @AnooBhu

— veera mahuli (@veeramahuli) October 7, 2018
While some of these lawyers are ready to offer complete help, others are specifying the areas in which they will specifically offer assistance.
Will be able to help with drafting and legal advice in Mumbai. Unfortunately will not be able to appear before a court. — Whiskey_Devil (@whisky_devil) October 8, 2018
Add another one. Will help collate cases & walk people through what to expect. Also, will help connect with practising lawyers, since I don't practice myself. https://t.co/SlnzdrD84r

— Suhasini Rao (@ChotaRaoSahab) October 7, 2018
A Twitter user also started a thread where all lawyers are pitching in the kind of help they are ready to offer.
Who's compiling a list of lawyers willing to show up in court to fight for these women. This is one:#MeToo https://t.co/vFSPEqROip — πrg (@pi_alize) October 7, 2018
That's two.https://t.co/FLEnRWclli — πrg (@pi_alize) October 7, 2018
Three.#NewDelhihttps://t.co/un9gylANCU — πrg (@pi_alize) October 7, 2018
4. #Hyderabad https://t.co/51J3fuFg9x — πrg (@pi_alize) October 7, 2018
5. #NewDelhihttps://t.co/24rNQH9c0l — πrg (@pi_alize) October 7, 2018
6. Delhi, Bangalore and Pune / Legal advice + help putting together your car. https://t.co/xXk99CQPOU — πrg (@pi_alize) October 7, 2018
Another Twitter account created a form to create a "support team" consisting of professionals ready to offer help and support. The final list of the professionals willing to extend support is available here.
2/n. If you would like to join the support team and offer your professional help/support, please fill the form below and share it so it includes more cities and reaches more people in need of support:https://t.co/uZ47IzpHAH — I Will Go Out (@iwillgoout2017) October 8, 2018
This comes days after a Twitter user accused writer-actor Utsav Chakraborty, who was once associated with All India Bakchod, of sending sexually explicit messages to her and several other women.
Netizens called out AIB co-founder and CEO Tanmay Bhat for not acting on complaints regarding Chakraborty. On Monday, AIB said in a statement that while Bhat has "stepped away" from the collective, his colleague Gursimran Khamba has been placed on "temporary leave".
Last week, Bollywood actress Tanushree Dutta had filed a written complaint against industry veteran Nana Patekar for sexually harassing her on the sets of a 2008 film. However, Patekar has denied the charges and maintained on Monday that the "truth" he spoke 10 years ago stands true today and will continue to be.
With inputs from agencies
Subscribe to Moneycontrol Pro at ₹499 for the first year. Use code PRO499. Limited period offer. *T&C apply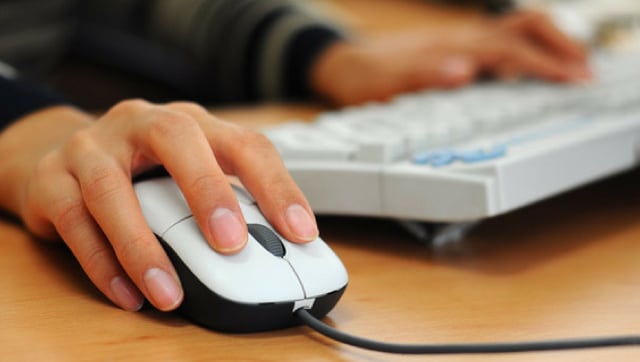 India
The All India Bar Exam XVI (AIBE XVI) has been postponed by a month and will now be held on 25 April, 2021 instead of 21 March. The Bar Council of India (BCI) has extended the deadline for registration and the date of the All India Bar Examination (AIBE) XVI 2021.
Arts & Culture
The memoir is a chronicle of her fierce advocacy for herself and for the power of women, and it is also an ode to the many people who shaped her.
World
In all, Leon Black accounted for 85 percent of the fees raked in by Jeffrey Epstein at his Southern Trust Company after his 2008 conviction through his arrest in July 2019 on federal sex trafficking charges involving other underage girls. Epstein killed himself a month later while in federal custody.