Tanushree Dutta harassment row: #MeToo won't come to Bollywood if women stay silent and men non-commital
The likes of Amitabh Bachchan must be questioned for their indifferent responses to Tanushree Dutta's claims that Nana Patekar sexually harassed her in 2008
An eerie sense of deja vu grips me as I follow the tumultuous hearing of US judge Brett Kavanaugh in a 36-year-old case of alleged sexual assault on Christine Blasey Ford, a professor of clinical psychology at the Palo Alto University in California. Ford has accused Kavanaugh of pinning her to a bed during a house party in the early 1980s and attempting to rape her in a drunken state when she was 15 and he was 17.
A crime allegedly committed years ago. A woman who has spoken up against her male aggressor. An entire order of powerful spokesmen of hurt male vanity closing ranks to further humiliate her. A community complicit in the conspiracy of silence. An attempt to dismiss her claim. A tidal tsunami of empathy for the reputation of the man accused of the sexual crime. Sounds familiar?
In 2008, Bollywood actor Tanushree Dutta filed a complaint with the Cine and Television Artistes Association (CINTAA) demanding compensation for damage to property and her reputation after she was kicked off the film Horn Ok Please for refusing to do an 'intimate' scene with actor Nana Patekar. Her car was damaged and the incident cost her her career. Journalist Janice Sequeira, who was on the sets that day has come forward as an eye-witness to lend credibility to Dutta's claim which she made years later in a personal account in The Quint. An Assistant Director working in that film also spoke up corroborating Dutta's account.
But none of that matters in the progressive delegitimization of her accusation against one of Bollywood's best-known actors. Ever since she broke her decade-long silence, Dutta has faced an onslaught of abusive comments from trolls on social media calling her an attention-seeking has-been. A strange silence has enveloped Bollywood's male order. Amitabh Bachchan, the ambassador for the government's 'Beti Bachao, Beti Padhao' campaign to educate the girl child, flippantly dismissed a question about the incident at a press conference in Mumbai. "Neither my name is Tanushree Dutta nor it is Nana Patekar. How can I answer your question," Bachchan said.
Aamir Khan was characteristically more cautious. He said it would not be right for him to comment but "whenever something like this does happens it is really a sad thing". Salman Khan told a journalist who asked for a comment on the issue to be "more sporting at a sporting event."
The Ford-Kavanaugh hearing is a prime example of how toxic white male patriarchy drowns a woman's voice in slut-shaming and collective bullying. Right from President Donald Trump to Indian columnist Sadanand Dhume displayed their soft, sensitive side and boundless sympathy for the man accused of the violent sexual crime, worrying about his reputation and fallout from the public trial rather than showing any consideration for the woman who found the courage to speak up after years. In a brilliant oped, the New York Times calls this phenomena the "himpathy", or the "the inappropriate and disproportionate sympathy powerful men often enjoy in cases of sexual assault, intimate partner violence, homicide and other misogynistic behavior."
It is unfolding on my timeline as I write this. There is a certain universality about the silence that envelopes men in power. Men have taken over my notifications, enraged that I questioned Bachchan's silence. Holding the powerful in any community accountable for their failure to speak up is the moral duty of a society.
I have lost count of the number of times I have heard this argument: 'Why should Amitabh Bachchan speak up about a case whose details he knows nothing about?' This is my standard response: Because Bachchan is a senior member member of the fraternity and his acknowledgment of a broken system, simple words of solidarity, and assurance of seeing that justice is done if Patekar is indeed found guilty would give courage to many other women to speak up. No one expects Bachchan to be the judge and executioner in the case or take the side of Dutta who has nothing to gain from the hate that is unleashed upon her on speaking up. But many of us expect him to be a decent human being. Often just saying "I hear you" is enough to assure women that they are not alone in this tiring battle. Being noncommittal in the face of injustice is an act of cowardice.
No one expects sexual harassment to stop in Bollywood if Bachchan or others speak up. But just the demonstration of zero tolerance will help change the toxic atmosphere of male chauvinism that currently exists. When men in power remain silent, when their supporters are quick to question the veracity of a victim's claim instead of putting the burden of proof on the aggressor, they add to the rape culture. I am not surprised that a sea of men are accusing Dutta of lying and seeking publicity despite several accounts corroborating her story. To acknowledge that she may be right would be to face the uncomfortable inevitability of their own actions at some point in their lives with the women around them in verbal and physical form. Not all men. But yes, every woman.
In her Netflix special Nanette, Hannah Gadsby calls out Pablo Picasso for his affair with 17-year-old Marie-Thérèse Walter. "Picasso is sold to us as this passionate, virile, tormented genius man ballsack, right? But he did suffer a mental illness….the mental illness of misogyny." I think it is time for the Indian cinema industry to stop separating the artist from the man and hold them responsible for building their careers on the life and labour of women. If you worry that the reputation of a man accused of sexual violence is at stake, understand that the reputation was built on the silence of a woman who did not have the courage or the power to upset the status quo. Of course women sometimes lie about being attacked. There are courts to safeguard citizens' rights. But we have to believe women if we want to fix the system.
It is time to call out the bad behaviour of our matinee idols. It is time to call out Ajay Devgn for inserting a firecracker in the buttock of a sleeping man as a Diwali "prank" and lighting it on fire. In an interview published in 2002 Aishwarya Rai publicly accused Salman Khan of assaulting her "luckily without leaving any marks". She said she "would go to work next day as if nothing had happened." Here is the hard, raw fact. Men will get away with murder unless women come together, find the safety in numbers and take their abusers to court. I see the reaction every time a woman levels an accusation against someone powerful, and I have no doubt that it is left to us to drain the swamp by breaking the conspiracy of silence. When enough women do it, authorities will be forced to act.
Rape does not have a statute of limitation. But since most violations happen in private, it is almost impossible to prove the crime years later. But often sexual harassers go on to commit similar crimes later if the first one goes unpunished. There is no other way forward but to create an environment that enables other women to speak up. Enough is enough.
Entertainment
We fondly remember Rang De Basanti today on its 17th anniversary that led to corruption becoming a subject of fierce debate in India after the major success of this film among youngsters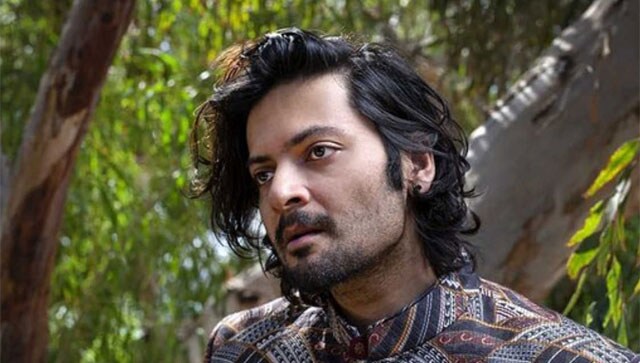 Entertainment
Fazal essays the role of Zafar in the popular buddy comedy film franchise, which started with 2013's 'Fukrey', followed by a sequel 'Fukrey Returns' in 2017.
Entertainment
After shattering records with massive critical acclaim back in 2001, Zee Studios is back with the most anticipated sequel of 'Gadar 2,' that redefined patriotism, love and passion in Bollywood!