In rural UP sterilisation camps for women are functioning under dire conditions
As the state and central government push to address issues of population growth and family planning by incentivising the sterilisation of women, there fails to be an equal provision of safe medical services.
At the Community Health Centre in Kabrai Mahoba, two men hauled an unconscious woman into a small ward room, holding her by her hands and legs. She seemed to be all but dead weight. Made to lie down on the floor next to eight women, all in a similar state as her, the only way to tell that they were indeed alive, was the fact that an ASHA worker conscientiously covered them with thick blankets, making sure that their faces were uncovered.
These women had just undergone sterilisation procedures at the local government camp. Welcome to post-surgery care in Bundelkhand.
In 2016, the Government of India identified 145 districts in 7 Indian states with high fertility rates to target for better family planning public initiatives. Called 'Mission Parivar Vikas', the scheme aims to reduce the total fertility rates (TFR) to 2.1 by 2025, primarily through information dissemination, along with easy access to free contraception like pills and condoms, and incentivisation of sterilisation. It is no surprise that India's most populous state, Uttar Pradesh, marks a significant presence of this list, with 57 districts on it. In fact, 11 of them have a TRF of 4.0— which means that every woman can or will have four children in her lifetime according to existing fertility norms.
When the BJP came into power, the Yogi Adityanath-led government debuted the 'nayi pahal' kits with condoms, emergency contraceptive pills and informational booklets about the importance of family planning, but in a culture steeped in patriarchy, virility and manhood are inextricably linked. Time and time again, it's been found that men refuse to use the condoms, let alone opt for vasectomies. According to the National Family Health Survey IV, only 7.9% of all married women in rural UP have sex where their partners use condoms. Condoms instead are repurposed into toys for children, and family planning becomes the woman's responsibility.
In a state struggling with unemployment, agrarian distress and poverty, the incentives offered – Rs 2000 for a tubectomy and Rs 3000 for post-delivery sterilisation can seem like plenty — especially when the government promises access to safe and exceptional medical services.  "Every CHC and PHC in the area is currently running a sterilisation camp. The doctors have been assigned the duty in every health centre, and if a doctor isn't available, then he is sent from another hospital," said Suman Sinha, the Chief Medical Officer of Mahoba. "Patients get free medicine. The ASHA or ANM come with every patient to ensure her safety and well-being, and to take care of her needs while she's in the hospital", she listed the services being provided to all patients of the sterilisation camps, "They are dropped back home for free by the ambulance. They are also informed that if they have any trouble that they can come back whenever they need. They will anyway be called for a follow-up session in a month's time."
"She's sleeping on the floor," said Meera, a relative of one of the sterilisation patients at the CHC, "and there are eight other women in the room with her." Similarly, Sumitra was overseeing the loading of her unconscious relative, post-surgery, onto an auto floor. "The ambulance isn't available; the driver is telling us he'll only take us in six hours. So what should we do?" she told a Khabar Lahariya reporter. Meera too brought her relative to the hospital in a tempo. "I paid Rs 30 because the ambulance wasn't available", she said and added, "She's been discharged now, so I hope the ambulance is there." 
Shivpati was a patient in the same CHC. "I had my tubectomy done 15 days ago," she said, "but there is a random fluid discharge in my body, and I am in pain — especially when I walk, I have spasm-like pains." Mission Parivar Vikas encourages minilap tubectomies because of their "logistical simplicity" — they don't need specialists or surgeons. And yet another chasm between bureaucratic promises and ground realities. Our reporter noted cases of infected stitches and other surgical complications among the patients present at the same centre. Other cases of tubectomy failures and even deaths have been reported. And yet NFHS IV found that a staggering 18.1% of all married rural women in UP were sterilised, accounting for nearly half of all family planning methods employed by the same demographic — a statistic particularly horrific when compared to the 0.1% of men who had undergone male sterilisation, a reminder that men would rather have their wives undergo sterilisation with all of potential risks than use condoms.
When Shivpati was asked about her post-surgery care facilities, she said, "I was made to sleep on the floor." Sinha would be quick to correct her, as she did our reporter on the matter: "There is no way they must be sleeping directly on the floor. There must be something laid down first."
She went onto explain in a patronising manner, "See sometimes there are too many patients, so it is only in those circumstances that they would do something like that. I will check it out," and then reiterated, "But there are wards with beds there."
As the state and central government push to address issues of population growth and family planning by incentivising the sterilisation of women, there fails to be an equal provision of safe medical services. When Sunita Prajapati, a senior reporter at Khabar Lahariya, informed the CMO about what she witnessed at the Kabrai CHC, Sinha just smiled blandly in response, "I will tell them to improve the arrangements." 
Khabar Lahariya is a women-only network of rural reporters from Bundelkhand.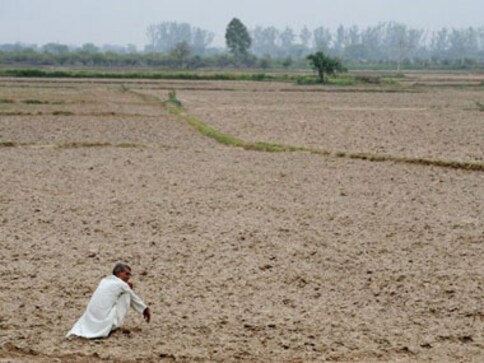 Business
The trouble with middlemen in Bundelkhand is that there are too many of them and they work unofficially.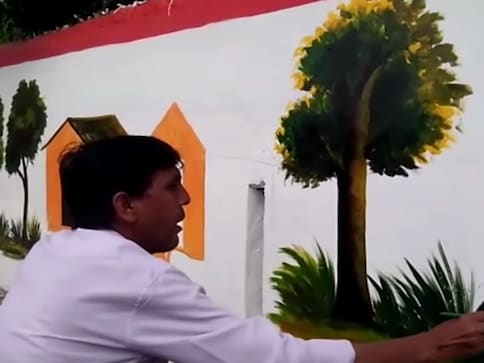 India
Rumour – and the administration – had it that Yogi was to visit Kol Gadhiya on 16 September. An army of labour was launched to clean and pave the way for Yogi's convoy. Last year, in October 2017, he had stood this village up for the first time.
India
What does the workplace look like for these women who are resetting centuries of gender, class and caste oppression? Can they speak truth to power as we hear women in other places speaking? Or is silence a small price for the slow-moving liberties that they have gained? What shape can #MeToo take here?