BJP distances itself from Vinay Katiyar's sexist remark against Priyanka Vadra, says it is 'totally unacceptable'
The BJP on Wednesday found itself in a spot after its MP Vinay Katiyar made a sexist comment against Congress leader Priyanka Vadra this morning.
The BJP, on Wednesday, was put in a spot after its MP Vinay Katiyar made a sexist comment against Congress leader Priyanka Gandhi Vadra on Wednesday morning. The BJP categorically distanced itself from the remarks made by Katiyar with Union minister Venkaiah Naidu stating that the MP's statement is "totally unacceptable".
Remarks of both Vinay Katiyar and Sharad Yadav are totally unacceptable.Condemn it: Venkaiah Naidu,Union Minister pic.twitter.com/djBYMTDcpa

— ANI (@ANI_news) January 25, 2017
Reacting to Priyanka's elevation as a star campaigner in the Uttar Pradesh polls, Katiyar is reportedly said, "Unse (Priyanka Gandhi) jyada bohut si sundar mahilayen hain jo star campaigner hain (There are more beautiful women than Priyanka Gandhi who are star campaigners)."
Katiyar went on to say that Union Textiles Minister Smriti Irani is prettier than Priyanka. "Let her (Priyanka) come for campaigning, at least this way she will get out of her house," Katiyar had added.
#WATCH: BJP MP Vinay Katiyar's remark on Priyanka Gandhi, says "unse jyada bohut si sundar mahilayen hai jo star campaigner hain" #UPpolls pic.twitter.com/7eo2CYUvLf — ANI UP (@ANINewsUP) January 25, 2017
Priyanka reacted to the sexist remark and said that "this comment shows BJP's mindset about half of India's population."
"If that's all BJP sees in my colleagues who are each strong, brave and beautiful women that have battled through all sorts of hardships to get where they are, then he makes me laugh even more. Because he exposes the BJP's mindset towards the better half of the population of India," Priyanka said.
Earlier in the day, senior JD(U) leader Sharad Yadav, who was in Patna, said, "Beti ki izzat se vote ki izzat badi hai" which translates to "the honour of voting comes above the honour of one's daughter's".
"Wo thik hone mein ye jo ballot paper hai, yaad rakho iske baare mein sab jagah bade paimane pe batane or samjhane ki jarurat hai. Ye beti ki izzat se bhi vote ki izzat badhi hai. Beti ki izzat jaegi, toh gaon or mohalle ki izzat jaegi. Aur vote ek bar bik gaya, or ek baar gadbad hogaya toh ilake ki, desh ki aabaroo or aane wala sapna kabhi poora nahi hoga (People need to be educated about the ballot paper. The integrity of a vote is bigger than the integrity of a daughter. If a daughter loses honour, the village loses its honour. But if a vote is sold, the nation will lose its honour)," ANI quoted Yadav as saying.
#WATCH: Senior JDU leader Sharad Yadav says "Beti ki izzat se vote ki izzat badi hai" in Patna (Jan 24th) pic.twitter.com/kvDxZpO2iZ

— ANI (@ANI_news) January 25, 2017
Later in the day, Yadav clarifed his statement, saying that his comment was taken in the wrong context. Yadav said that he merely meant that one should love the ballot just like they love their daughters. "Vote aur betike prati prem aur mohabbat ek si honi chahiye."
Vote aur beti ke prati prem aur mohabbat ek si honi chahiye: Sharad Yadav, JD (U) on his earlier statement pic.twitter.com/MgiQDl5xgh — ANI (@ANI_news) January 25, 2017
Calling Yadav's remark an "offensive, objectionable and misogynistic" statement, the NCW has sought a reply from him within 24 hours from the receipt of its notice, failing which he will have to appear before the commission.
(With inputs from agencies)
Find latest and upcoming tech gadgets online on Tech2 Gadgets. Get technology news, gadgets reviews & ratings. Popular gadgets including laptop, tablet and mobile specifications, features, prices, comparison.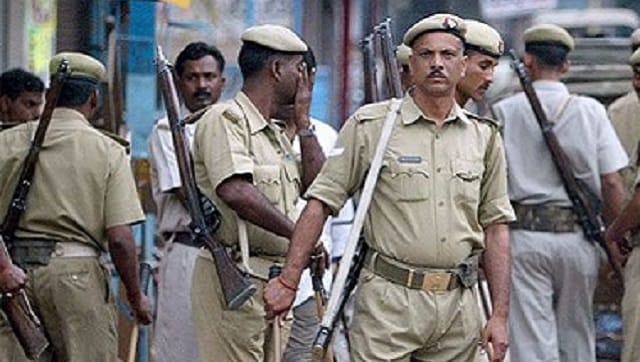 India
According to villagers, the victim had objected to the construction of a public toilet in front of his house on a piece of land, a part of which, they said, was occupied by him illegally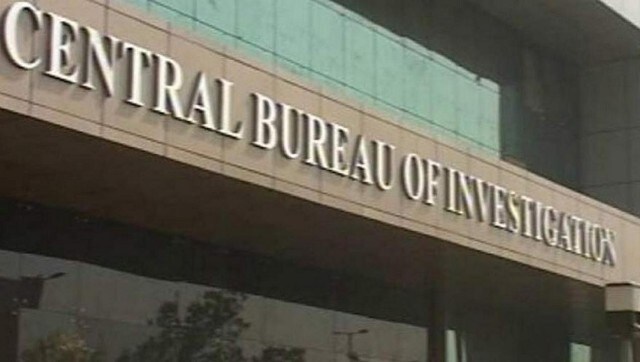 India
In its letter to the UP govt, CBI named then Unnao DM Aditi Singh, SPs Pushpanjali Devi and Neha Pandey and ASP Ashtbhuja Singh, for ignoring the pleas of the minor girl who was raped by ex-BJP MLA Kuldeep Singh Sengar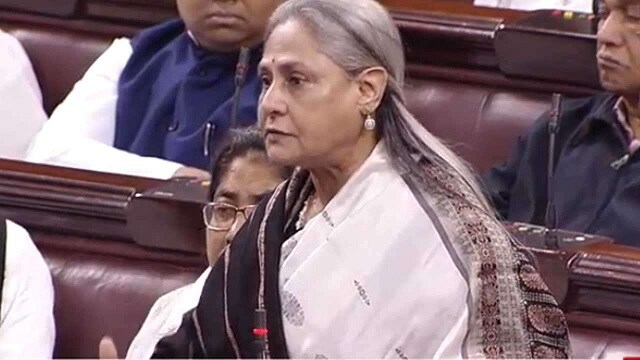 Entertainment
In a series of tweets, Kangana Ranaut has pointed out the lack of proper amenities in production houses, adding she has a list of reforms she'd like the central government to implement for junior artistes in the movie business.