As Centre, Kerala spar over foreign aid for floods, UAE claims they never announced Rs 700-cr aid; says nothing official yet
As politics over foreign aid for Kerala Flood victims escalates, UAE authorities have denied to have allocated any specific amount to the state, reports have said. An offer will be made once UAE's national emergency committee has made its assessments.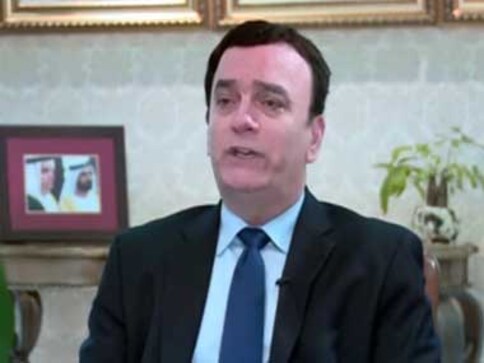 As politics over foreign aid for Kerala flood victims escalates, UAE authorities have denied having allocated any specific amount to the state, reports said.
UAE Ambassador Ahmed Albanna told The Indian Express on Thursday that no official announcement, setting aside any specific amount as financial aid, has been made so far by the UAE government. When Albanna was asked if he meant that the UAE had not announced Rs 700 crore in aid, he said, "Yes, that is correct. It is not yet final. It has not been announced."
UAE authorities say that an emergency committee has been formed to assess the situation and an offer will be made after they have made the assessment, India Today reported.
The only details that the ambassador confirmed were that a national emergency committee has been formed by UAE's vice president and prime minister of the UAE and ruler of Dubai, Sheikh Mohammed bin Rashid Al Maktoum. The committee's objective is to find ways to source funds, aid material, medicines and other things for the people of Kerala. The committee has been working with federal authorities to understand financial aid rules in India and also with local authorities for immediate relief and food material.
Before an all-party meet on 21 August, Kerala's chief minister Pinarayi Vijayan had said that the United Arab Emirates (UAE) has offered a financial assistance of Rs 700 crores for the relief and rehabilitation in the state.
However, the announcement stirred up a debate as the Centre expressed its inability to accept foreign aid. While the Centre said that it cannot accept funds from a foreign government due to a UPA era policy, the Kerala government pointed out that there was scope for a case-wise assessment of the situation and taking a decision in accordance to it. Kerala finance minister Thomas Issac said that in time severe calamity voluntary aid given by a foreign government can be accepted in accordance with the National Disaster Management Plan Chapter 9 on international cooperation. He said that in case the Centre wishes to lose out on the much-needed funds, it should be ready to compensate the same amount to Kerala.
A separate controversy has been stewing over the assistance provided by Centre, with several Opposition parties alleging that the funds released so far insufficient to cover the massive destruction that Kerala faced. Home Minister Rajnath Singh had initially announced Rs 100 crore immediate assistance. On 18 August, Prime Minister Narendra Modi had announced a relief fund of Rs 500 crore after conducting an aerial survey and a meeting with top government officials. The Centre later clarified that the current Rs 600 crore was only interim assistance and it will release more funds following a detailed assessment.
World
Prime Minister Modi also expressed hope that Sri Lanka will witness quick economic recovery, ensuring the prosperity and well-being of its people
India
The external affairs minister was speaking at a discussion on a book titled 'Modi@20: Dreams Meet Delivery', at the English and Foreign Languages University (EFLU) campus in Hyderabad
Sports
The felicitation program was attended most of the CWG-returned athletes, including the wrestlers, weightlifters, boxers, shuttlers and table-tennis players.