Arnab Goswami found rehashing old Times Now content to drive Republic's programming
Arnab Goswami, who parted ways with Times Now in November, is found to be rehashing content he did when in charge of his former employers
Does a media outlet own intellectual property over the content it publishes, or does the journalist covering it? It's the answer to this question that may determine the fate of Arnab Goswami, the former editor of Times Now, who has since quit the channel to launch his own venture, Republic.
It appears that Goswami, who parted ways with Times Now in November last year, is slightly more unwilling to let go of the stories he produced while in charge of his erstwhile channel. So involved had he become with the content created for Times Now that he is recreating them at Republic as well. We'd written last week about how he rehashed an investigation done by Times Now on Congress MP Shashi Tharoor and used it as an "expose" at Republic.
It now appears that may not be the only thing from his former paymasters he rehashed. Another "expose" Republic carried, on Lalu Prasad Yadav, was also seemingly taken from Times Now the latter has alleged.
According to a report on The Economic Times, Bennett, Coleman & Co Ltd (BCCL) has filed a police complaint against Goswami, and Prema Sridevi, the reporter who had done the expose. Both stories done by Republic — the one on Lalu Yadav and the one on Shashi Tharor — involved tapes and evidence accessed by Goswami and Sridevi when they were employed by BCCL.
The report said that Goswami and Sridevi have been accused of "wilfully, deliberately and with knowledge" converted for their benefit and used the aforesaid intellectual property of Times Now and thereby dishonestly misappropriated the said intellectual property, thereby committing the offence of criminal misappropriation of property punishable under Section 403 of the Indian Penal Code (IPC) and several other provisions under applicable laws.
And this may not be the only legal trouble Goswami finds himself in. A report on Live Mint has said the News Broadcasters Association (NBA), the representative body of private television news channels, has accused Republic of "unethical distribution practices", after noticing that the channel has been registered under different genres, thereby letting it recur repeatedly on different channels.
BCCL's complaint letter against Arnab Goswami to Mumbai Police by Firstpost on Scribd
According to TRAI regulations, a channel is required to register itself under a particular genre, like News, Sports, Entertainment, etc; Republic, however, has been registered under several heads. "Republic is licensed as an English news channel, but for reasons best known has been registered by several multi-system operators/distribution platform operators/distributors multiple times under different genres in their EPG (electronic programme guide) by listing it on multiple logical channel numbers (LCN). We have been informed of several infractions," the letter said.
But while the practice clearly hands a channel the advantage, the report spoke to media experts who said it may not necessarily be against the law. "The current TRAI regulation is not clear about 'one channel, one genre' practice, which is why a lot of TV channels resort to this practice to reach out to more audiences. Once the new regulation comes out, this issue will be taken care of," said a media industry executive who asked not to be named.
Find latest and upcoming tech gadgets online on Tech2 Gadgets. Get technology news, gadgets reviews & ratings. Popular gadgets including laptop, tablet and mobile specifications, features, prices, comparison.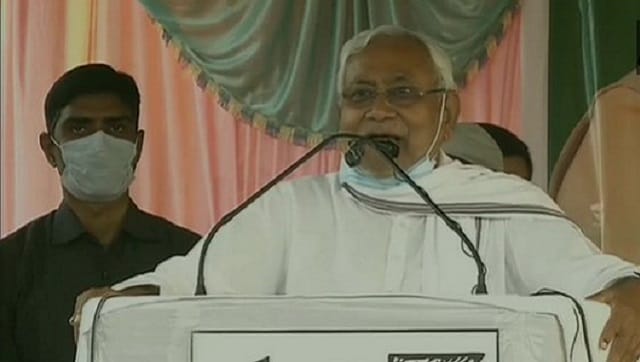 Politics
The RJD finished as the single-largest party with 75 seats, while the Congress won a mere 19 seats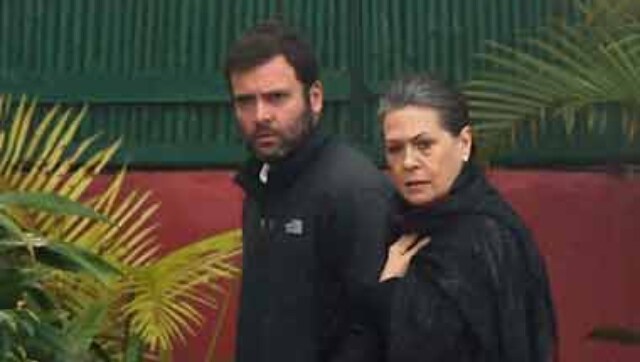 Politics
At the national level, the Congress needs to revive itself to provide the necessary framework for a national Opposition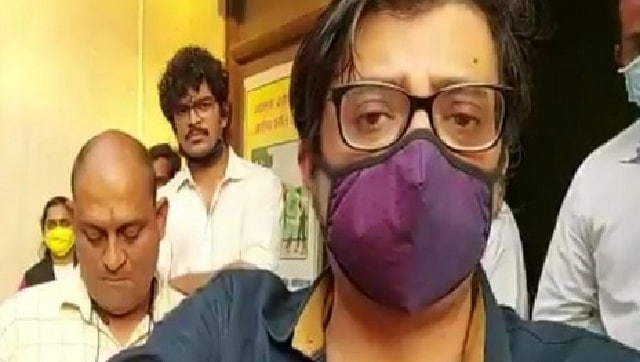 India
A two-judge bench of Justices DY Chandrachud and Indira Banerjee pulled up the Maharashtra government over the TV anchor's arrest as they heard the petition through video conferencing.