Alwar lynching: Rajasthan Police suspends assistant sub-inspector, transfers three; political slugfest in, out of Parliament
The police has arrested three persons suspected to be involved in the attack on Rakbar Khan, even as a video surfaced on Monday purportedly showing assistant sub-inspector Mohan Singh admitting to his mistake for alleged delay in taking the victim to hospital.
Alwar/New Delhi: Days after alleged lynching of 28-year-old Rakbar by a cow vigilante group in Alwar, four policemen faced action on Monday amid complaints of lapses on their part, even as the Centre sought a report from the state and the Supreme Court agreed to hear a contempt plea against the Vasundhara Raje-led BJP government in Rajasthan for failing to check such incidents.
Besides, the police has formed a special committee to probe allegations that Rakbar was beaten by policemen too and that there was a delay in taking him to hospital, officials said.
While the Union home ministry sought a report from the state on the incident, a political slugfest ensued between the Congress and the BJP — inside and outside Parliament — with the Congress president Rahul Gandhi alleging that hatred has replaced humanity in Prime Minister Narendra Modi's 'Brutal New India' and the saffron party returning the charge by calling the Opposition leader a "merchant of hate" indulging in "vulture politics" whenever a crime happens.
The police has arrested three persons suspected to be involved in the attack on Rakbar Khan, even as a video surfaced on Monday purportedly showing assistant sub-inspector Mohan Singh admitting to his mistake for alleged delay in taking the victim to hospital.
As the civil society and Opposition parties mounted their pressure, with the state Congress chief Sachin Pilot demanding a judicial inquiry, the Rajasthan Police set up a four-member committee to probe allegations against the policemen.
Within hours, the four-member panel ordered suspension of the then officer in-charge and transferred three others to police lines.
"There was an error in judgement in trying to respond to the situation. The preliminary investigation suggests there was an error in prioritising the situation," Special DGP (law and order) NRK Reddy, a member of the committee, said at a press conference in Alwar while announcing the action against the four policemen.
The panel will also probe whether Rakbar became a victim of police beating on the intervening night of Friday and Saturday and appropriate action would be taken if any lapses were found in the enquiry report, the state Director General of Police (DGP) OP Galhotra said.
This overall probe is being conduced by an additional superintendent of police-rank officer.
While two persons, Dharmendra Yadav and Paramjeet Singh, were arrested on Saturday, the third accused, Naresh Singh, was arrested on Sunday and they are under police custody for five days, police said.
In the national capital, the Supreme Court agreed to hear on 28 August the pleas seeking contempt action against the Rajasthan government in this case.
It has been alleged in the pleas, filed by Tushar Gandhi and Congress leader Tehseen Poonawala, that incidents of mob lynching and vigilantism were taking place despite an apex court verdict in this regard.
Soon after, Home Minister Rajnath Singh told Lok Sabha in an impromptu intervention that the government has set up a Group of Ministers (GoM) under him and a panel headed by the Home Secretary to deal with the growing number of lynching incidents.
The panel headed by Home Secretary Rajiv Gauba will suggest measures and legal framework to effectively deal with incidents of mob violence and lynching. The panel will submit its recommendations to the GoM, which will submit them to Prime Minister Modi.
The Supreme Court had on 17 July asked the Parliament to consider enacting a new law to effectively deal with incidents of mob lynching, saying "horrendous acts of mobocracy" cannot be allowed to become a new norm.
The latest incident took place a little more than a year after Pehlu Khan, a dairy farmer, was lynched by cow vigilantes in Alwar on suspicion of cow smuggling.
In November 2017, Umar Khan, 35, was found dead near railway tracks and his family members had alleged that he was killed by cow vigilantes.
Over the past year, several such attacks have happened in Alwar, where vigilante groups have targeted people transporting cattle.
A number of cases of alleged mob lynching has been reported from other parts of the country as well in the recent months.
In the latest case, it has been alleged that when the incident happened in Lalawandi village in Alwar, it took over two-and-a-half hours for the police to take the victim to the Ramgarh Community Healthcare Centre, which is nearly 4 kilometres away.
Rakbar, along with his friend Aslam, were taking cows to their villages in Haryana through a forest area in Ramgarh area of Alwar, where they caught by a group of people. While Aslam managed to flee from there, Rakbar was allegedly beaten by brutally by the group on suspicion of cow smuggling.
Later talking to reporters, Aslam denied being involved in cow smuggling.
As per the FIR, Naval Kishore Sharma, the chief of VHP's local 'Gau Raksha' cell had reported the incident to the police at 12.41 am on Saturday and the police reached the spot at around 1.15 am, recorded Rakbar's statement and took him to police station. As per the hospital entry register, his body was brought there at 4.00 am.
Questioning the role of the police, local Ramgarh MLA Gyan Dev Ahuja has demanded a judicial enquiry to find out whether Rakbar was lynched by a mob or beaten to death by the police.
Meanwhile, the investigation has revealed an old 2014 case against Rakbar under a section prohibiting export of bovine animals for slaughter, police said.
World
After seven years of the BJP government, the education that is given to children is basically a British leftover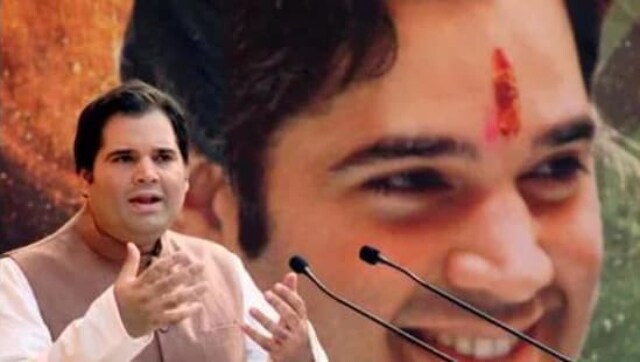 India
In his letter, Gandhi underscored the need to accept the farmers' demand on minimum support prices (MSP).
Politics
Be it the Jewar Airport or Purvanchal Expressway, Uttar Pradesh is witnessing a massive transformation in its infrastructure sector