With Padmaavat, is Deepika Padukone-Ranveer Singh-Bhansali trio all set to revolutionise industry trends?
Padmaavat will be the third outing of Deepika Padukone and Ranveer Singh as lead actors after Goliyon Ki Rasleela Ram-leela (2013) and Bajirao Mastani (2015). However, director Sanjay Leela Bhansali has confirmed that both of them will not be seen together in the film.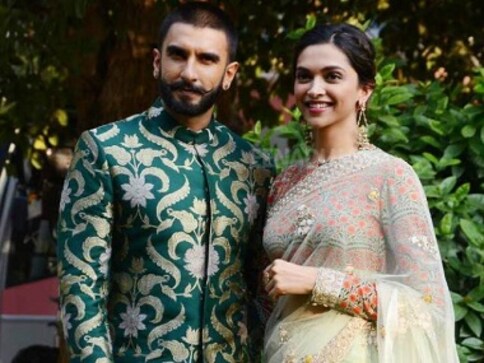 The Hindi film industry relies a lot on stars for a film's success, so much so that often it becomes unclear what sells — the film or the stars? Having been a star-driven business, for around 75 years now, films have become a subset of the whole cosmos set around these film stars.
In the recent crop of Bollywood stars, the on-screen pairing of Ranveer Singh and Deepika Padukone has emerged as a classic duo. While they have ticked all the essential boxes — crackling chemistry, romantic films, creating an off-screen romantic mystery, audience approval — they have also brought in new parameters like talking about/promoting each other's films, often engaging in public display of affection, and at the same time creating a niche brand of their own.
Especially in case of Singh and Padukone, the two have come together two times (only) in Sanjay Leela Bhansali directorials — Goliyon Ki Rasleela Ram-Leela (2013) and Bajirao Mastani (2015). Both the films were commercial super-hits and at the same time won accolades from critics — one of the major highlights of the success was the chemistry between Singh and Padukone.
Ram Leela featured the two actors as star-crossed lovers belonging to Gujarati communities at loggerheads. Loosely based on Shakespeare's Romeo & Juliet, Bhansali's film went a few notches higher as he blended Shakespearean storytelling with Gujarati folk traditions.
Story-wise, the film being a tragic love story gave enough space to both the actors to exhibit their range of performance. From being the feisty, unabashed young lovers to essaying a much complicated and restrained portrayal of age — Singh and Deepika gave their best shot. Also, not to forget, their foot tapping dance numbers in the film were the rage of the season.
Another very important aspect of Ram Leela — probably also the most notable — is the fact that this film cemented the position of both Padukone and Singh as bankable actors in the industry. Singh's previous films were content-driven experimental flicks, but none had a huge commercial value associated with it.  Be it his debut film Band Baaja Baaraat, Ladies vs Ricky Bahl or Lootera (tanked at the box-office despite earning very good reviews) — all these films had established Singh as a promising actor, but none gave him the star status. With Ram Leela, he got it all — a whistle-worthy 'star' entry, a chartbuster song 'Tatad Tatad', enough bare bodied skin show — and that escalated his position.
Similarly, for Padukone, the year 2013 (the same year Ram Leela also released) turned out to be a gamechanger. As Karan Johar mentioned in his introduction on Koffee with Karan — "from a non-performer to an absolutely stunning performer" — Padukone attained the Numero Uno (if there is anything like that) spot post 2013 in the league of actresses in the film industry. With Race 3, Yeh Jawaani Hai Deewani, Chennai Express and Goliyon Ki Rasleela Ram-Leela. all turning out top grossers of the year, there was no looking back for Padukone.
Bhansali, with Ram Leela, made this pairing one of India's most-desirable jodis (as a matter of fact, they did win many 'jodi' awards that year). Following Ram Leela, there were speculations of a budding relationship between the two actors, which only added to the enigma around them. People wanted to know more: they finally found their 'it' couple.
In just about two years, Bhansali announced his next film — the most-awaited Bajirao Mastani. It is reported that Bhansali had wanted to make this film with Salman Khan and Aishwarya Rai, but things didn't work out. So, when the film and the cast were announced, people had estimated the magnificence of the movie, and they weren't wrong. By now, both these actors had found their strong foot in the industry, if not Singh, Padukone for sure.
If Ram Leela was about youth angst, intense passion, unabashed love, Bajirao Mastani was about regal grace, poise and dignity and at the same time about valour, passion and spiritual romance. With a performance of a lifetime, Singh stumped everyone — critics and audience alike — as Peshwa Bajirao: from the Marathi accent, mannerisms to the entire get up, he made everyone believe that the film was destined for him. Padukone, on the other hand, rose to superstardom and turned out to be the most desirable actress in Bollywood, a feat that she has maintained to date.
Padmaavat, surprisingly breaks the mould: Padukone is starred opposite Shahid Kapoor in the film, while Singh plays the role of the antagonist. Bhansali has also confirmed that both the actors do not have any scenes together in the film.
Incidentally, the whole controversy around the film also stemmed up because of a rumour (at least that's what it has come out to be) that claimed Bhansali had conceptualised a dream sequence between Khilji and Padmini where they share intimacy. That sparked a fire, which today has become a conflagration in every respect.
Entertainment
Shah Rukh Khan's Pathaan is set to hit the screens on 25th January.
Photos
Spanning versatile genres, offering meaty roles and some of the most anticipated movies in the near future, here's taking a look at the leading ladies with the most exciting line-up!
Entertainment
Pathaan has become the biggest grosser since pandemic