What Wonder Woman's box office records mean for women in front of and behind the camera in Hollywood
Gal Gadot's Wonder Woman had the largest box office opening for a film directed by a woman. It is also the first superhero film to in a decade to have a female lead.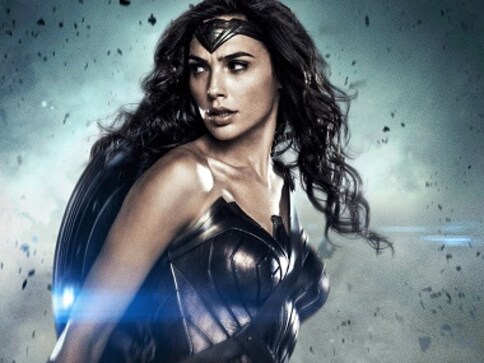 Gal Gadot's Wonder Woman will go down in history for several reasons. The film has grossed a whopping $100.5 million at the domestic box office on its opening weekend. It is the first superhero film in 12 years to have a female superhero as its protagonist. It is also the first superhero film to have a female director — Patricia Lea "Patty" Jenkins.
Wonder Woman scored the biggest opening for a film made by a female director, leaving behind Sam Taylor-Johnson's Fifty Shades of Grey, which earned $85.2 million on its opening weekend. The opening collections of the film have squarely beaten those of Iron Man, Doctor Strange, Thor, Captain America: The First Avenger, The Amazing Spider-Man, and Batman Begins, reports Buzzfeed. If you combine the domestic earnings with the money that the film earned outside America, the figure jumps to $223 million, which is more than any film with a female superhero as a protagonist has ever earned.
Wonder Woman is also a win for the Warner Brothers Studios in terms of content, considering that Man of Steel, Batman v Superman: Dawn of Justice and Suicide Squad were not received well by film critics, despite performing well at the box office. This will definitely serve to strengthen Warner Bros. ability to build the DC comics cinematic universe in order to complete with Marvel's hugely popular one.
One surprising learning that has emerged is the male-to-female ratio of viewers. Generally, superhero movies are assumed to attract a majority male population, with males constituting at least 60 percent of the audience. Warner Bros. says that 52 percent of the Wonder Woman audience was female, and 48 percent was male. Perhaps this is an indication that the audience is willing to watch, and even clamouring for, superhero films with female leads which are well-made.
While we're counting the number of laurels we place on this film and its director, we should consider this for a second: The choice of Patty Jenkins as a director was called a gamble, considering that her only other feature was a $8 million-budget film called Monster, which released in 2004. She was also faced with the pressure of making this film succeed, because a box office hit for Wonder Woman would ensure the opening of many doors for women on and behind the camera.
Another reason why this film is significant is the fact that Patty Jenkins shouldered a project which cost $150 million. This is notable, considering that even in the 21st century, women film directors are not trusted with large budgets — a fact which is cited as being the reason why women are under-represented as filmmakers. Is it then still surprising that the number of female directors of the top 250 films of 2016 in Hollywood is 7 percent? Or that the number of women directors has decreased since 2015, and that they serve in the capacities of writers, producers, and cinematographers in less than 20 percent of films?
On the other hand, big budgets are not a factor that you would even take into consideration when it comes to male directors, who are entrusted with projects that cost anywhere between $237 million (Avatar, directed by James Cameron) and $378.5 million (Pirates of the Caribbean: On Stranger Tides, directed by Rob Marshall).
Wonder Woman may exit the theatres in a week's time in India, and in a fortnight in America, but what the film has to say  — about Hollywood's urgent need to change the way it treats women and people of colour — is significant. It turns common superhero tropes on their head; in the film, Gal Gadot's Diana is shown as being physically superior to Chris Pine's character. She even protects him in several scenes.
Because of its plot and casting choices, it is also being lauded for throwing the spotlight on people of colour. In one of the scenes, a warrior from Diana's band wants to become an actor, but says that his skin colour would put him to a disadvantage. Gadot is also the only woman of colour to play a lead in a superhero film, except Halle Berry, who played Cat Woman in 2004.
Find latest and upcoming tech gadgets online on Tech2 Gadgets. Get technology news, gadgets reviews & ratings. Popular gadgets including laptop, tablet and mobile specifications, features, prices, comparison.
Entertainment
Halle Berry will essay the role of a NASA astronaut-turned-administrator whose previous space mission holds a clue about an impending catastrophe.
Entertainment
Channeling his The Dude character from The Big Lebowski, Jeff Bridges says "new s**t has come to light" and he will start his treatment for the same.
Entertainment
"I'm proud to be a part of building a new universe centred around Black superheroes; our community deserves that," Michael B Jordan on producing Static Shock