We're sorry Marvel fans, a Deadpool-Wolverine crossover with Hugh Jackman might not be a reality
Ever since the trailer for Logan has been out, the hype for this new Wolverine movie has been rising. Fans can't wait to get more Hugh Jackman as the clawed mutant with an attitude. Considering how Marvel seems to have put a western vibe to the movie trailer, there has obviously been quite a lot of chatter about the superhero movie.
Joining in on the chatter was Deadpool's Ryan Reynold's himself! The actor who depicts the 'merc with the mouth' revealed his enthusiasm to see a movie starring himself and Jackman's Wolverine in an interview with Variety. This really got the fans pumped up.
But it didn't take Jackman any time to puncture those crossover dreams (no pun intended). He revealed his hesitation about promising any such additions to the Marvel superhero franchise. "I'm hesitating...because I could totally see how that's the perfect fit. But the timing may 
be wrong," Jackman said, adding that he will be retiring the Wolverine character with Logan.
Cinema Blend added how the actor was pretty sure of this decision. The report states how, in an interview on the Dr. Oz Show, Jackman said that, "Let's be honest, 17 years. I never thought in a million years it would last, so I'm so grateful to the fans for the opportunity of playing it. … I kind of have in my head what we're going to do in this last one. It just feels like this is the perfect way to go out."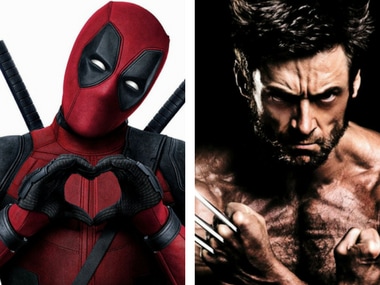 But this hasn't deflated Reynolds' dreams at all. He told Variety that, "I have no 
idea if I can change his mind...It's the audience: I would exclusively exploit that relationship to get Hugh back for another one." Deadpool producer Rhett Reese also supports this collaboration, but has his reservations about the possibility of it in the current Marvel Universe.
He told Movie Web that, "If you're looking at 'Deadpool 2,' if you're looking at 'X-Force,' if you're looking at 'Deadpool 3,' there's not necessarily room for [another] team-up movie. I think it does create real scheduling and universe issues and something that could be ironed out, but it would need to be ironed out. I don't think any of us operated under the assumption that it would be even possible to do a Deadpool/Wolverine thing, so we just haven't planned for it, it's still not in the plan, but if it were to happen, it would require a hard look at the overall architecture of our storylines."
Considering how the past collaboration of Wolverine and Deadpool in X-Men Origins: Wolverine has still left a sour note in the minds of comic book movie fans, studios might be hesitant to materialise this crossover. But considering how Reynolds relentlessly pursued the Deadpool movie for 11 years and conjured up a superhit, you never know what the merc with mouth might have in store for us.
Updated Date: Feb 02, 2017 14:10 PM