Vikram Vedha teaser: Madhavan, Vijay Sethupathi engage in less talk, more action
Vikram Vedha is a Tamil gangster-cop drama in which R Madhavan plays a cop and Vijay Sethupathi plays a gangster.
R Madhavan and Vijay Sethupathi looked like two men with purpose in the first look of Pushkar and Gayathri's Tamil cop-gangster drama Vikram Vedha. Now that the teaser is out, it is safe to say that it will be a tooth and nail battle between the two in this modern version of Vikram and Betaal.
The teaser jumps straight into action as the setting is that of an interrogation room. However, unlike the regular fashion, the interrogation is not lopsided. Both of them engage in a verbal exchange, trying to play mind games with each other. The teaser proceeds to blows, gunshots and a cat and mouse chase, like any typical gangster-cop drama.
The background music builds up the hype like it is the next watershed film of its genre. That might be the case in the event of an exceptional story, which might unfold itself when the trailer releases. The contribution of a teaser is to build momentum towards the trailer launch, which it seems to have done commendably.
Madhavan looks gritty and determined as the cop whereas Sethupathi looks gravely menacing. But the latter clearly stands out as a star, unlike Madhavan who boasts of his acting chops even in the trailer that lasts under a minute. That might be reading too much out of a 60-second trailer but it might be a prelude of what we can expect from the trailer and eventually, the film.
Another interesting aspect of the teaser is that the dialogues are confined to the first 10 seconds of the teaser and the rest of the 40 seconds are loaded with action. If this is the syntax of the film, then it will be interesting to watch an action entertainer which comes straight to what it is expected to deliver - few words and truckloads of action.
Vikram Vedha is slated to release sometime this summer.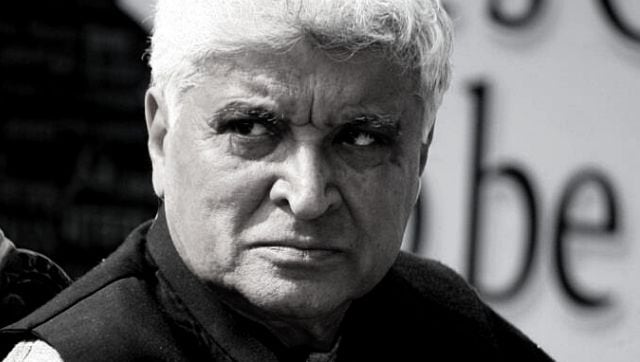 Entertainment
Mumbai-based lawyer Santosh Dubey last month sent a legal notice to Javed Akhtar for allegedly making "false and defamatory" remarks against the RSS in an interview to a news channel, and sought an apology from him
Entertainment
"It shines a light on white-collar America and its guilt," said Michael Keaton on his show Dopesick
Entertainment
The Last Hurrah chronicles the story of "an exemplary mother, Sujata, who battles the most challenging situations", said a press release.