Veere Di Wedding, Jia aur Jia: Girls just wanna have fun — now if only Bollywood would let them
There continues to be a general disdain towards "ladeez log ki story" within the industry. Jia aur Jia and Veere Di Wedding tries to break that mould, and here's hoping they succeed.
The first look of the hugely anticipated Veere Di Wedding is out — and, it looks like so much fun! Produced by Rhea Kapoor and Ekta Kapoor, the film's all-star cast includes Sonam Kapoor, Kareena Kapoor Khan, Swara Bhaskar and Shikha Talsania. The film that's slated for a May 18, 2018 release revolves around four friends attending a Big Fat Indian wedding.
Veere Di Wedding is being described by most as a 'chick flick' but it's so much more than just a romantic comedy. It's a rare film about girl friends and their relationships with each other.
Bromance is a legitimate movie genre, but what do you call movies about female friendships? Girl-mance? Lady-mance? Fe-mance? There is no word for these films simply because there aren't enough movies about female friendships for a term to be coined. Where is our Sholay, Dil Chahta Hai or Zindagi Na Milegi Dobara or 3 Idiots?
In the last decade-or-so, Bollywood has made small strides when it comes to telling stories of what groups of female friends are actually like – with some cinematic flair, of course. Flat-mates Meenal, Falak and Andrea (in Pink) fought against patriarchal stereotypes that judges a woman by the clothes she wears, how much she smiles, and of course, her sexual history.
On the other end of the spectrum is the sisterhood of South-Delhi bred Aisha, her best friend Pinky and behenji-turned-mod Shefali from Aisha. They might seem superficial and vacuous but the film has gorgeous clothes and beautiful people.
In just the last two years, we've had Angry Indian Goddess (2015) and Parched (2016) that revolved around women – their needs, wants and concerns. The films are set in two contrasting worlds: urbane and privileged-by-education-and-paying jobs friends holidaying in Goa; and battered and bruised friends shackled by patriarchy in the hinterland. But it was easy to identify with and root for women as they let their hair down, talk about their hopes and insecurities and find their groove back.
These, unfortunately, are a handful of the only Hindi films that have explored the complexities and joys of female friendships. There's also this friday's release Jia aur Jia, starring Richa Chadha and Kalki Koechlin.
There continues to be a general disdain towards "ladeez log ki story" within the industry. Bollywood refuses to make movies about women going on a road-trip or catching criminals or just letting loose and having fun.
From the heads of production houses to the distributors and the writers, the industry continues to be overwhelmingly male. So, the stories that do get green lit are those that resonate with them. The assumption within trade circles is that 'women will watch a men's film (which, honestly is almost all our films) but men will not go to watch a 'women's film'.
The success of female-centric films and a handful of female actors commanding box office clout should have meant that producers are open to investing in women's stories. This is where sheer economics takes over. Apart from Pink, films led by female actors never really notch up the numbers that projects led by their male counterparts do. The latter are just considered more universal and, hence, a more lucrative business proposition.
We need more women in every department of filmmaking to be able to tell more stories about us.
It's no surprise that Ekta Kapoor backed Lipstick Under My Burkha this year and is involved with Veere Di Wedding or that two out of the three films Rhea Kapoor has produced are stories of sisterhoods.
Though Veere Di Wedding has Sonam and Kareena, whose last films Neerja and Ki And Ka were box office success, it wasn't easy to raise money for the film.
During an interview last year with Film Companion, Sonam talked about how hard it was to raise money for the film. "The thing is, we are getting an okay budget for Veere Di Wedding but not what we wanted. I have to cut my fees, Bebo has to cut hers to get the film there. We need to work extra hard to look a certain way." The actress also revealed that John Abraham and Varun Dhawan got paid more for the buddy cop film Dishoom than she is making for Veere Di Wedding.
Also read:  Sonam Kapoor struggling to raise budget for Veere Di Wedding is proof of existing wage gap
And, then there is the little matter of casting male actors. It's practically impossible to get an A-list actor interested in a film about female friendships.
Actors are worried about not getting enough to do. A casting director explained to me that actors "fear getting lost in a sea of estrogen".
Films with a single female protagonist already find it tough to cast, getting big male actors for a film with predominantly woman's voice is a pipe dream.
Things are a shade better in Hollywood. Like Bollywood, they have also had a year of flops. One bright spot in Hollywood's summer in hell was Girls Trip.
"We gonna be staying up late, drinking, making memories that we can laugh about for the rest of our lives," one of the characters promises in the beginning of the film. And, that's what they deliver. Girls Trip follows in the footsteps of the groundbreaking Melissa McCarthy-Kristen Wiig starrer Bridesmaids (2011) that showed that women on screen could also be outrageous, gross and R-rated.
With Ghostbusters last year, Hollywood started a brand new trend of gender swapped reboots. Ocean's Eight, with an all-female cast that includes heavy-weights like Cate Blanchett, Bullock, Rihanna and Anne Hathway, is in the works. Dirty Rotten Scoundrels, the 1988 comedy with Steve Martin and Michael Caine, is being remade with Rebel Wilson in one of the roles.
If the powers-that-be in Bollywood are afraid to venture too far from the tried and tested, I, for one, am ready for a Dil Chahta Hai reboot with an all-female star cast.
Sports
Danielson and Cole choosing AEW over WWE gives professional wrestling fans a signal which way the wind is blowing at the moment: firmly in one direction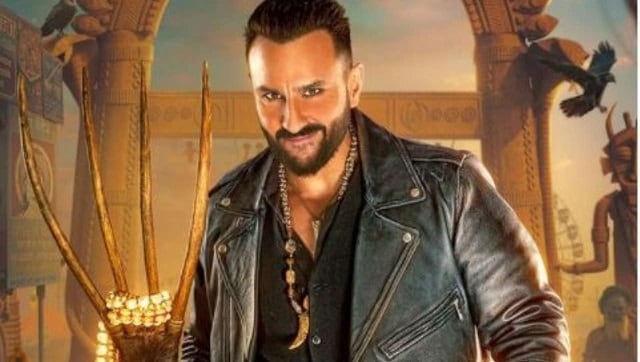 Entertainment
"I find too much of religion to be an organisation, and too many problems associated with basically my god, or your god or whose god is better," says Saif Ali Khan, ahead of the release of his horror comedy Bhoot Police.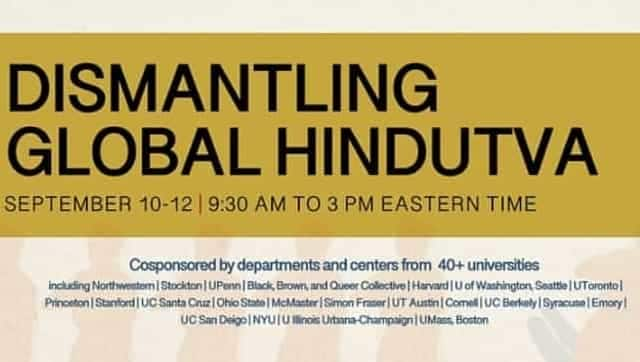 India
The Hindu dharma represents the world's most ancient continuously practised, indigenous spiritual and philosophical tradition