#SuchiLeaks row: Dhanush's sister posts message of support; says 'family is united'
Dhanush's sister said the family was having a tough time as they battled a court case and the #SuchiLeaks scandal
The storm over #SuchiLeaks doesn't seem likely to die down just yet.
The Tamil film industry — colloquially called Kollywood — has been rocked by the scandal, which saw the private photos of actors Dhanush, Trisha Krishnan, Hansika Motwani, Andrea and musician Anirudh Ravichander (of 'Kolaveri Di' fame) being 'leaked' on the Twitter account of popular RJ and singer Suchitra Karthik Kumar.
A few days before the #SuchiLeaks scandal broke, Suchitra had posted a string of abusive messages against Dhanush, claiming that his security personnel had manhandled her in a scuffle.
In the time since, Suchitra's husband — actor and stand-up comedian Karthik Kumar — has released statements that indicated his wife's account was hacked and also hinted that she may be suffering from a mental health condition.
Read a detailed report on the story so far here:
RJ Suchitra tweets Dhanush, Anirudh Ravichander's private photos: What's the story behind #SuchiLeaks?
While the tweets and photos leaked on Suchitra's account have been seen and re-shared many times over on social media, Dhanush's sister Vimala Geetha put up a post of her own, before deleting it.
Geetha said her family was going through a tough time as they battled a court case with an elderly couple that has claimed Dhanush is their son (and is seeking compensation from him) when the #SuchiLeaks controversy broke.
On Sunday, Geetha, a dentist by profession, wrote a moving Facebook post which was then deleted.
She wrote: "For the past few months, our family is going through so much pain and agony because of various issues and we all kept quiet. We belong to a very poor family and one man with his hard work and sacrifice gave us food, education and everything we have now.
"From a small village in Theni to what we are now didn't come overnight or without sacrifice. My brother has faced criticism, embarrassment and insults to reach this level."
She said Dhanush — who is married to megastar Rajinikanth's daughter Aishwaryaa — achieved stardom through hard work and sacrifice.
"Success comes with a price I guess. Act of revenge in all ways possible and character assassination. Is this what an actor who tortures himself so much to entertain his fans and people of Tamil Nadu deserves (sic)?" she asked.
Talking about how Twitter is being abused by some, she said: "Twitter has become a media where anyone can talk anything or post anything and it's disheartening to see cheap, fake porn videos on a platform where even a 12-year-old has accounts! And the worst thing is the number of people who ask for such perverted videos."
She said her family will stay united through this time. After writing the post, Vimala Geetha deactivated her Twitter account.
"Not in a state to talk to anyone or see anyone. Whoever is doing this, stop it. You cannot bring back someone if they go to the extent of killing themselves, particularly women. Please live and let live. God bless and goodbye for a while," she wrote.
— With IANS inputs
Life
Right now, assuming you have the requisite amount of hormones in your bodies, you should all want to be a bottle of Coca Cola.
Fwire
Kolaveri Di famed singer-actor Dhanush will be launching his own music label under the name of Wunderbar Studio.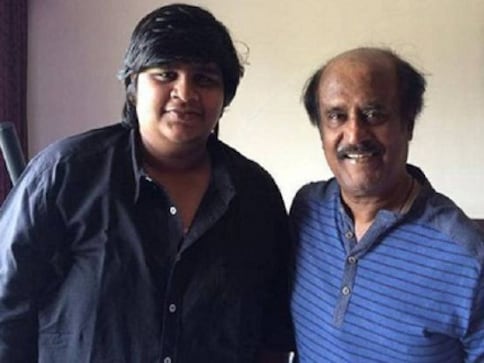 Entertainment
Superstar Rajinikanth is back in Chennai after completing a month long schedule in Dehradun for his upcoming action entertainer, directed by Karthik Subbaraj.