Spider-Man spin-off Venom to have villain called Carnage; Tom Holland's Peter Parker to feature in this film?
Venom, played by Tom Hardy, will not be the only only villain in the film — Carnage will be the antagonist
Fans of Spider-Man were excited when news about Tom Hardy playing Venom in a film centered on the character emerged. It has now been revealed that Venom won't be the only villain in the film — Carnage, another symbiote, will be the antagonist. The film will be directed by Ruben Fleischer.
In the past, Venom has been portrayed as a villain the comics and films, but here, he will be seen as more of an anti-hero. This is the reason why the character of Carnage will be introduced into the film.
Venom is an alien symbiote who is dependent on a human to survive; this human character, called Eddie Brock. The human host acquires the powers of the symbiote. Carnage is a more dangerous form of Venom who latches onto Cletus Kasady, a murderer.
Venom was first portrayed on the big screen in Spider-Man 3 by Topher Grace. Venom is the first of the Sipder-Man spin-off universe films, slated to release on 5 October 2018.
It will be followed by another film in the same universe — Silver & Black, which will see Silver Sable and Black Cat team up.
Tom Holland's Spider-Man may be part of movies like Venom and Silver & Black, says Amy Pascal, producer of Spider-Man: Homecoming. "Those movies will all take place in the world that we are now creating for Peter Parker. They'll be adjuncts to it, they may be different locations, but they will still all be in the same world. And they will be connected to each other as well," she said.
Sony's latest project is Spider-Man: Homecoming, where Peter Parker will learn about handling a new suit, interact with Iron Man and antagonist The Vulture, all while adjusting to life at high school. Apart from Tom Holland as Parker, the film also stars Michael Keaton, Jon Favreau, Zendaya, Donald Glover, Tyne Daly and Marisa Tomei. It is scheduled to release on 7 July, 2017.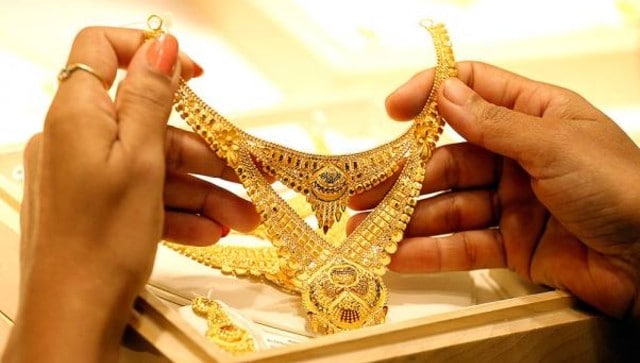 India
Gold prices traded 0.08 percent higher at $1,799.90 per ounce in New York
Sports
A computer engineer, Suhas Yathiraj became an IAS officer in 2007 and was at the forefront of the fight against the COVID-19 pandemic as Noida's District Magistrate.
Business
The price of gold has reportedly observed no change since yesterday, hence, the yellow metal (24 carat) is being sold at Rs 47,330 per ten grams