Sidharth Malhotra: 'I never felt left out while working with the star kids'
In an exclusive interview with Firstpost, Sidharth Malhotra speaks about his next film, A Gentleman, working with Jacqueline Fernandez and being a self-confessed 'outsider'.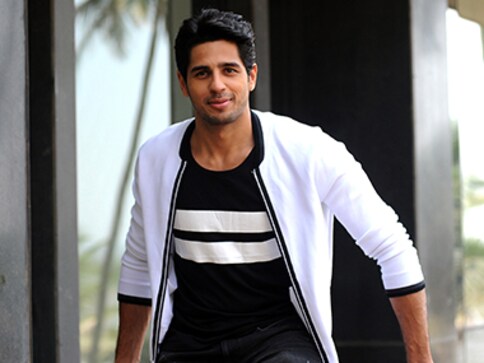 There is a lot of hustle-bustle in Mumbai's Mehboob Studio, with quite a few vanity vans parked in the compound. In this chaotic scenario, one man who is looking bright and sunny is Bollywood's resident hunk Sidharth Malhotra. Dressed in a floral blue shirt and joggers, he steps out of his vanity van flashing a charismatic smile and does a quick photo shoot with his happy-go-lucky and glamorous co-star Jacqueline Fernandez as part of promotions of their upcoming film, A Gentleman - Sundar, Susheel, Risky.
He playfully strangles her with her jeans jacket, she utters a yelp and gives a light punch to her screen hero making for a perfect capture for a fun photo. Soon, Sidharth settles down in his colourful vanity van for an exclusive chat with Firstpost. He is playing a dual role in the movie that revolves around a mistaken identity; one is 'susheel' while the other is 'risky'.
"We never shot for both the characters on the same day and hence I could separate them mentally. Gaurav loves his 9 to 5 job, he wants to learn to cook for his wife and take his family for a drive, whereas Rishi is a loner and does not mind taking risks. Lots of humour has come out of both the characters," says Sidharth, who bonded big time with his first time heroine. "Jacqueline doesn't carry stress, she is always happy. She loves the outdoors, just the way I do. We bonded even off-camera; we would go horse riding and have poker nights in my house. Today we are great friends and that shows," he adds.
Sidharth Malhotra has so far had six releases in his five-year-old career. He is a huge fan of action comedies and a great admirer of director duo Raj Nidimoru and Krishna DK's (popularly known as Raj and DK) work. It's essentially what made him give a nod to this project.
"I would love watching action comedies while growing up but so far we have seen only loud films in this genre, with elements of gags, slapstick. A Gentleman, however, is very stylised. It has deadpan humour and a lot of physical comedy. I love Raj and DK's work, especially in the humour zone. Their debut film 99, and Go Goa Gone are my favourites. The film speaks a universal language and has got a good mix of what I have done in the past — romance, comedy, action," says the actor.
Talking about the confusion surrounding the movie being a sequel to Bang Bang, Sidharth says, "We had to write it on the clapper board of the movie, 'Not Bang Bang 2'. The cast, directors, story, characters, everything is different."
Recognition for acting talent may not have come easy for this Delhi boy, with his good looks and modelling background coming in the way of him being taken seriously. But the 2016 release Kapoor & Sons kind of shifted this perception with the audience getting a glimpse of his acting chops.
"People have a perception that those who come from a modelling background can't act. That is why I am here: to change the perception (laughs out loud). Nobody could tell 10 or 15 years ago that I would do a Karan Johar film. With a middle class upbringing in Delhi, I started from scratch but now I am a working actor. My next three films will change the perception that people have of the background that I come from, which is of an outsider or the modelling industry," says Sidharth.
He has an interesting line-up of films like Ittefaq, a murder mystery, Neeraj Pandey's thriller drama Aiyaary about a mentor-prodigy relationship, and Mohit Suri's romance franchise Aashiqui 3. "Next six to seven months are very interesting for me. I have some amazing scripts coming up. People will get to see me in three different avatars in these credible, story-driven films. What else could an actor ask for?" he smiles.
Sidharth has had his share of ups and downs, and he believes nothing's permanent in the industry. "It is all very temporary and seasonal, so you have to be on your toes. You can't live off your previous hits or you can't be low about your past flops. It is a matter of being relevant and reinventing yourself," he says, adding, "But yes, there is a difference in how I choose my scripts now. There is definitely more instinct, more understanding of my craft, of my personality, my presence. With the audience getting more picky and choosy, they are pushing and nudging us to write better content."
Work-wise, comparisons are often drawn between Sidharth and two of his first co-stars (and industry kids), Varun Dhawan and Alia Bhat; the trio debuted with Karan Johar's Student Of The Year (2012). "In all honesty I am very consumed by the line-up of films and I mostly compete with my previous work. When Ek Villain did really well, I wished that (snaps fingers) Brothers worked better. Baar Baar Dekho was not accepted (snaps fingers again) so now I wish more aggressively that Gentleman becomes my biggest. It is all very personal, very internal. Nobody will help me in my journey, my journey is only mine," he says.
One can't resist asking this self-confessed 'outsider' about his take on the 'N' (Nepotism) word. Laughing uproariously, he queries, "Oh, so now it's become the N word? Good thing is, majority of India and the youth now know the meaning of the word; we have become a bit more articulate."
On a serious note, he adds, "Enough has been spoken about it but yes, nepotism exists. There are so many actors from film families who get chances again and again. There is no point denying it and I don't know whether it is good or bad. The only advantage for them is that they have a sense of awareness and comfort because of the world they know, as opposed to people like us who come from outside. We take slightly longer to settle down. I never ever felt left out while working with the star kids but just that there was no awareness and I was absorbing the process until my second and third film, whereas the industry kids were comfortable right from their first film. But now that sense of awe is fading away and I'm genuinely enjoying the process of film-making."
Entertainment
Kamaal Khan in his plea said a film viewer cannot be prohibited from making comments about a film or its characters.
Entertainment
Kangana Ranaut will play Sita in The Incarnation, which will be directed by Alaukik Desai.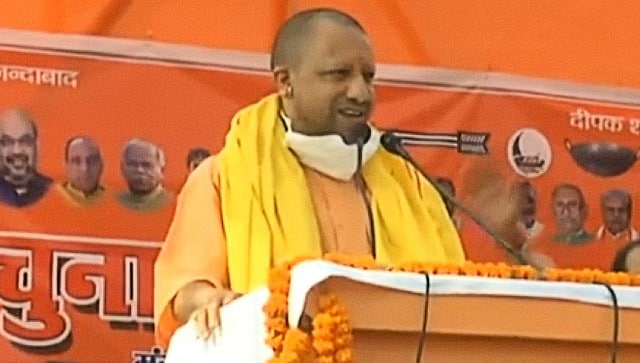 Entertainment
The seers alleged that Bollywood artistes consume alcohol, eat meat and involve in immoral activities due to which they can never represent pious characters of the Ramayana.