Short films are experimenting with storytelling in a way Bollywood can't, or won't
Key in 'short films India' into the YouTube search tab and 19.8 million results appear in less than a second.
Bollywood, as an industry today, seems not to enjoy the undivided audience attention it once may have. According to Box Office India, of the 219 movies that were released in 2016, only 15 or so managed to recover costs and make a profit. Plus, it was the third consecutive year that Bollywood did not grow as an industry, says Reuters. The first quarter of 2017 has been promising, but again, big ticket films like Rangoon have tanked. Last year also saw the shutting down of Disney's India production arm, while Balaji Motion Pictures hasn't greenlit any new Hindi films after Half Girlfriend.
What has filled the vacuum though are short films. Key in 'short film India' into the YouTube search tab and 19.8 million results appear in less than a second. Most are good, some are fantastic and rack up millions of views, and the rest is average or bad. But it is the medium of storytelling du jour, with most of Bollywood's serious talent joining in in support.
"Mainstream Indian cinema has come to a standstill with the same people creating the same thing over and over again" says Faraz Ansari, whose 20-minute Sisak — billed as India's first silent queer story — is screening at various film festivals all over the world. "We need new voices that are not handpicked by the ones in business right now but a total change. Short films have been filling up the massive vacuum that exists in good entertainment because there are no restrictions. There is only freedom and free will."
While mainstream cinema does not dare step beyond certain boundaries, censorship has increased over the past couple of years, with "bold" films running into feuds with the CBFC. Udta Punjab got into trouble, while most recently, the board refused to certify Lipstick Under My Burkha, stalling its theatrical release entirely. Nationalist and patriotic narratives are being pushed, as evidenced by the films that received National Awards in 2017, completely sidelining regional cinema and undermining the artistic and culture value of film in India.
"Popular cinema does not make us think or challenge our perspectives anymore," says Abhiroop Basu. "Short films do. They have a license to challenge our thoughts and beliefs. There is no censorship and hence the freedom. I don't know how long it is going to stay that way, considering how we are going back to the dark ages and fast, but yes until then, I see possibilities."
The Paperman by Basu, who is studying at Prague Film School, has been selected to screen at Cannes next month. His 11-minute short Afternoon with Julia was also shown at the festival last year.
Because the genre exists completely as a creative output with no financial burdens, content is truly king. This also allows for stories that are otherwise considered untellable — such as Touch of Care, Vicks' film highlighting transgender rights in India — or undramatic, like Tisca Chopra's Chutney, which has had over 70 million views so far. Growing internet access has made it easier to reach audiences as well.
"Since you don't carry the baggage of finances, you can experiment with characters and story without great technical support," says Raj Gupta, director of the Marathi short Dhaaga, also selected to screen at Cannes next month. "You don't need to make stereotypical cinema. Also with the Internet and social networking sites, you can easily get the right audience and acknowledgement for your work, which is very encouraging for young talent."
The internet has been the greatest disruptor of the cinema status quo. Where once short films from India belonged to film festivals only, and most disappeared silently despite critical acclaim, today they are what people live with day and night. It's just a click away on YouTube or Vimeo, free to watch and easy to watch anytime — on a bus or train, during lunch breaks or at night before bed. It allows for unparalleled audience engagement on platforms where numbers can't be manipulated and feedback is instantaneous.
"Every second person with a camera calls himself a photographer and every third person, a film-maker," says Ansari. "I don't know if that's a good thing but it is great that the youth is inclined towards the arts and dabbling with it. It speaks volumes about us as a generation, a culture that is exploding with thoughts and ideas to inspire. I think people need to look at film-making or the arts not just as something glamorous, but also as a tool to bring change, or an opportunity to start a much-needed dialogue."
To channelise the furor, platforms such as Pocket Films, Royal Stag Barrel Select Large Short Films and Shortfundly offer distribution, crowdfunding and networking opportunities to support film-makers across the country. But, no matter how much support one gets, ultimately quality determines the future. As Basu says, "Any art form, whether it's cinema or music, will have to stand the test of time to impact people. If people are watching and talking about cinema that we make now 20-30 years down the line, I would think we did a fine job."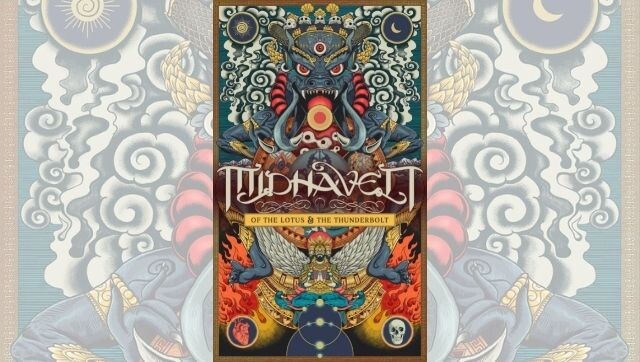 Arts & Culture
This notion of time being infinite and circular, of everything repeating itself, is the core concept around which the metallers have built their latest album Of The Lotus & The Thunderbolt, using music to explore their curiosity.
India
The country has fallen to the 140th position out of 156 countries by sliding down 28 places in the 2021 Gender Gap Index, which employs parameters such as economic participation, political empowerment, health, survival, and education to determine the positions of various countries on its list.
Entertainment
Colossal uses the sensory escapism of a creature movie as an expression – and a literal extension – of personal demons.