Sairat, and the portrayal of caste prejudice in popular cinema down the years
The depiction of caste in Indian films makes for an interesting analysis, like in the case of Nagraj Manjule's Sairat
The phenomenal commercial success of Nagraj Manjule's Marathi film Sairat, given its dark picture of caste prejudice, has been justly celebrated in the media. One does not recall another popular film with the kind of downbeat ending that Sairat offers and this is heartening to film watchers, considering that most popular films are celebrating lifestyles and consumption. But it is not as though caste antagonism as an issue has not been dealt with by popular cinema.
In Hindi itself, the earliest film to deal with it was Franz Osten's Achhut Kanya (1936) followed later by Bimal Roy's Sujata (1960) and more recently by Khap (2011). On examining them one finds that they all work with the same essential theme — the opposition to inter-caste marriages by the families of the lovers and larger society; these films all see the conflict in such 'prejudice', perhaps comparable to the kind between North Indians and South Indians in K Balachander's Ek Duuje Ke liye (1981). Caste is one of the foundations of power but all these films treat it as irrational prejudice, which has not been the way of art cinema, notably Shyam Benegal's Ankur (1973). In films like Ankur and Satyajit Ray's Sadgati (1981), the exercise of power by one caste over the other is primary.  The question that arises now is whether there is anything intrinsic to popular cinema with its fixations about love and romance that prevent it from seeing caste as a political issue involving power rather than only 'prejudice'.
[Warning: Spoilers about Sairat ahead]
Sairat is a different kind of popular film in many ways and the first aspect attracting attention is that its protagonists are without the glamour of a Devika Rani or a Nutan, who were not convincing as Dalits. Even Ankur and Sadgati had unconvincing Dalit women characters (Shabana Azmi and Smita Patil). But other aspects of Sairat nonetheless fit into the tested format of popular cinema. The film, as readers may be aware, is about the love between an upper-caste girl from a landowning political family and a poor boy from the fisherman's caste, their escape and difficulties, their marriage, the birth of their child and their gruesome end in an honour killing when the girl makes contact with her father and mother.
Despite the more plausible setting, the methods of Sairat in its early parts do not depart from the popular mode. Most popular films narrate in the puranic or epic mode rather than the novelistic one — which is the way of art cinema — and the puranic/epic mode derives from the oral tradition.
Where the art film deals with ordinary people (as in the novel), popular cinema has heroic action even when the subjects are the poor. Heroic characters feel larger-than-life emotions, experience few doubts about their own capabilities although they could have moral dilemmas like Arjuna on the battlefield. The heroic nature of the action is easy to spot in a Salman Khan blockbuster but the low glamour quotient of Sairat obscures this.
Still, there are aspects of Sairat which show its male protagonist Parshya (Akash Thosar) as 'heroic'. The very first episode involves Parshya as the cricket captain demolishing the opposite team's bowling as though that were only his destiny. To make a comparison, this is like Arjuna's single-handed demolition of the Kaurava army in the Virata Parva. Parshya and Archie (Rinku Rajguru) are classmates and Parshya is, predictably, at the top of his class.  Their pairing off is not contingent (as in a novel) with love being tentative and after going through a testing period, but seemingly ordained. Neither of them has parental approval in love but the film does not show them being dissuaded in their pursuit of the other. Archie's making contact with her family is linked to hardship and not to a division of her affections.
Their love and the opposition to it are at the centre of the film; it is significant that threats are constantly implied, even from people who are unacquainted with them.  The message of the film is therefore about true love being without prejudice and it implicates caste only incidentally. The families of the lovers are not social equals but the film plays down the family relationships which might have highlighted the differences between them. The two are therefore in an island of mutual love emotionally impervious to the perpetually warring mainland.
Indian popular cinema, by and large, has no contextual truths to offer and all messages are 'universals'. These messages used to be loyalties to nation, community or family (eg:  Mother India, Lagaan, HAHK) and in the new millennium it is increasingly about pursuing one's own calling as in Bunty Aur Babli or 3 Idiots. By 'contextual truth', I mean a truth rendered valid or invalid by a historical development.
As an instance, while 'war is evil' could be a message in an American WWI film, Nazi wickedness and perceived need to oppose it would make such a message inappropriate to a WWII film. Similarly, messages about financial improprieties as in Hollywood films (Arbitrage, 2012) are contextual. Bollywood's portrayals of colonial rule (1942: A Love Story, 1994) may appear exceptions but they are not 'historical' as much as 'patriotic' films; patriotism as a sentiment is not contextual. Politics is always contextual but when Bollywood makes a film about contemporary politics (Raajneeti, 2010) it draws from the Mahabharata to make the message of the film 'universal' in some sense.
The issues around caste, being political, are contextual but prejudice is timeless in its implications. Caste prejudice itself is not bound by context if we recollect that both Karna and Ekalavya in the Mahabharata suffer on account of it. The Mahabharata, of course, does not attribute their treatment to prejudice but to dharmic law, but we could today nonetheless interpret the way the two heroes are treated as owing to 'prejudice'.
Caste is a highly political issue since it is a way in which hierarchical power has been historically exercised and maintained, and contextual in its ramifications. As an instance of the changing scenarios, BR Ambedkar empowers more Dalits today than he did in his own lifetime. When Dalits refuse to remove animal carcasses they exercise collective power undreamt of a few decades ago, but we still like to imagine them only as victims. Chaitanya Tamhane's Court (2015), which explores Dalit issues, sticks to timeless cliché when it portrays a Dalit activist with a constituency as helpless against the state. Articulate Dalit performers in his position would be wooed politically since the group constitutes a significant part of the electorate. But if caste groups have become stronger there is also more possibility of manipulation within since the benefits of state action reaches some more than it reaches others. The argument here is that caste is a contextual/political issue because it is the basis on which positions are renegotiated. Treating it as a timeless/emotional one would also be to notionally disempower the already disadvantaged.
Honour killings have become the most brutal manifestation of caste divisions in recent years but there is apparently more at stake in a father killing his offspring than prejudice. One is not sure how such killings are decided upon but it seems likely that the reason is a loss of face, i.e. a challenge to the man's authority from the closest of spaces — the domestic enclosure.
Since linking honour killings to a paucity of filial affection is simplistic we must presume that the loss of authority is large enough to override personal emotion. Given this proposition it would follow that the greater the perceived threat to authority, the more the assumed justification for an honour killing. But putting aside such speculation we can still suppose that political power is involved in such brutal decisions and that the decisions implicate the context. An honour killing may be like demonstrating to those dependents, vassals or rivals at a distance one's resolve and ruthlessness — since it is directed against those closest.
It should be evident that Sairat has sidestepped the possibility for political understanding, playing down family attachments in Archie's home — as if to propose that honour killings are possible only for those without filial affection. This owes to the truths it relays being familiar non-contextual ones about love and prejudice since popular cinema has no means of dealing with contextual/political truths; to paraphrase this, popular cinema is by its very nature 'status-quoist'. Seen in this context the shock value of Sairat's ending, while being startling and unexpected, implies something else. A happening involving caste authority and a challenge to it has been turned into a tragic but toothless story about thwarted love.
The writer is a Swarna Kamal winning film scholar and author of The Oxford India Short Introduction to Bollywood (2016).
Fashion & Trends
There have been many instances of titles being taken away from former beauty pageant winners when their actions did not fall in line with the beliefs of the organisation that felicitated them.
long reads
With the coastal road slowly altering the visual and emotional landscape of Mumbai, I feel as though I'm being distanced from my sea, writes artist Gaurav Ogale in the third part of Firstpost's series, Leisure and Loiter.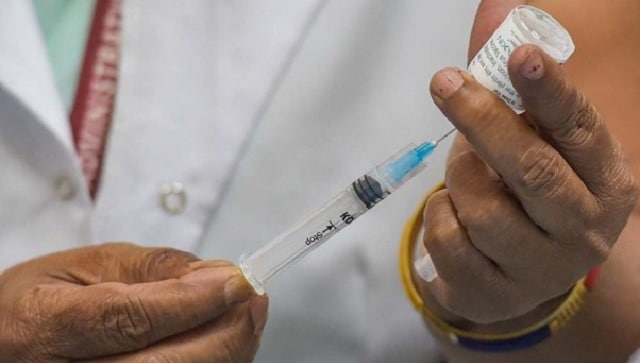 India
Several reasons have together made it harder for India's transgender community to get vaccinated.