Red Nose Day, Actually: Actors from Love, Actually announce short sequel in this trailer
The trailer of Red Nose Day, Actually features the stars of the original film joking about how they have aged
The sequel of the classic romantic film Love, Actually called Red Nose Day, Actually was released on 22 March, 2017, and it features the stars of the first film announcing the release date.
In the trailer, Hugh Grant, Liam Neeson, Colin Firth, Laura Linney, Emma Thompson, Keira Knightley, Martine McCutcheon, Bill Nighy and Rowan Atkinson hold up placards talking about how time has passed and that fans should watch the film to see what the characters are up to now. They joke about how they have aged. Liam Neeson is sure he has aged best, and Hugh Grant is certain that Colin Firth has not.
This style of holding up cue cards with messages is exactly how one of the charcters Mark proposes to Juliet in the original film. "On Red Nose Day, we will meet again, because unexpected things happen on Red Nose Day," the actors say.
Red Nose Day, Actually is said to be roughly 10 minutes long and will be released on 24 March, 2017 as a part of a charity cause. It is directed and written by Richard Curtis, who also directed Love, Actually. All the stars of the original film will feature in it, except Alan Rickman, who passed away in January 2016.
The original film had nine subplots involving more than 20 characters.
Watch the trailer here: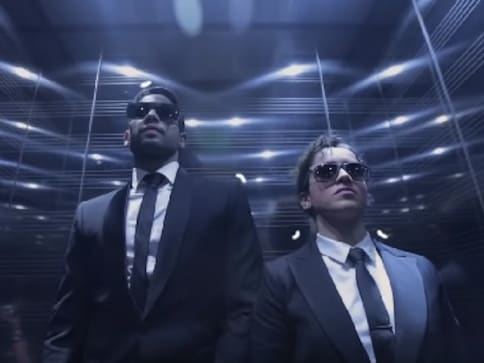 Entertainment
Men in Black: International will release on 14 June in Hindi, English, Tamil and Telugu.
Entertainment
The awards will be given out by the queen or a senior royal acting in her place during investitures at Buckingham Palace later this summer.
Entertainment
The justice and equality fund was announced in an open letter supporting the Time's Up movement, signed by around 200 women, including Watson, Kate Winslet, Emma Thompson, Keira Knightley and Saoirse Ronan.