Raj, DK explain why they didn't direct Rajkummar Rao's Stree: Not practical to make all films we write
Raj Nidimoru and Krishna DK brought Amar Kaushi on board to direct Stree.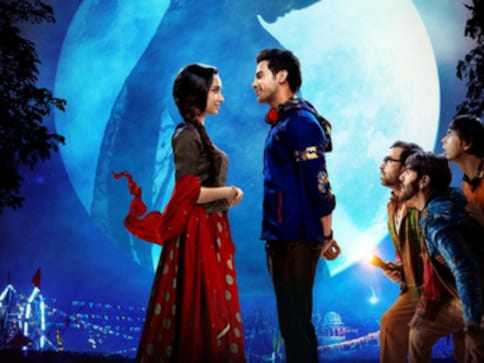 The directorial brains behind Hindi movies like Go Goa Gone and 99, Raj Nidimoru and Krishna DK are currently gearing up for their next bankrolled project Stree starring Rajkummar Rao and Shraddha Kapoor which is due to release on 31 August. In an interview with ZoomTV, Raj revealed that even though they wrote and produced the film, they decided to not direct in order to focus on other projects as well.
"We also realised we won't be able to do too many films if we do it all by ourselves. Becuase each one takes a year at least and then we write a lot. So, we have a few scripts that we really want to make but we know that practically it isn't possible for us to make all of them," Raj said.
The duo brought Amar Kaushi on board to direct Stree since they were familiar with his work and were confident he would do justice to Stree. The film features a star cast including Pankaj Tripathi, Aparshakti Khurrana, Abhishek Banerjee and Vijay Raaz which according to the producers is one of the "strongest ensembles put together."
The teaser of Stree gives a big hint about what the story might be based on. As the teaser begins with the promise of being about a "ridiculously true phenomenon", speculations suggest that the film may be based on the legend of 'Nale Ba'. It was believed that a witch roamed around town and knocked on people's houses and speak in the voice of a kin. Gullible people would believe her and open the door and end up dying within the next 24 hours.
The teaser of Stree, too, takes you through deserted lanes on a dark night, with a peculiar message written on all the walls saying, 'O Stree, Kal Aaana' (Woman, come tomorrow). As the camera pans on the streets, the voiceover tells the 'stree' to come later as there aren't any men in town. Towards the end of the clip, we see a scary silhouette of a woman hanging in the air.
Entertainment
Pia Bajpiee took to Twitter and posted an SOS call, writing that she urgently required a ventilator bed as her brother was "dying". She didn't specify if he had COVID-19.
Entertainment
The judge said the accuser's privacy interest does not outweigh the presumption of open judicial proceedings and the prejudice to Spacey's defense that would occur if he were to proceed anonymously.
Entertainment
Satyajit Ray's son Sandip, along with other family members had planned year-long celebrations which have now been postponed.