Payal Rohatgi's Jet Airways flight rant: Dissecting everything that is wrong with her bizarre outburst
Payal Rohatgi decided to use social media and her 'celebrity status' to play the victim card, social media rightly decided to call her out instead
We've seen protests and shootings captured on Facebook Live, but never have we never seen privilege captured so clearly on this social media video feature. Prepare yourself to see the absolute absurdity that is this Facebook Live by actress and reality TV performer Payal Rohatgi.
If that didn't enrage you enough, here's part two of the ordeal!
Payal even righteously put up her boarding pass to prove her 'innocence'.
Let's break this down, shall we? First and foremost, she gets the name of the city (Thiruvananthapuram) wrong. Secondly, she claims to have arrived at the terminal for a 6.50 flight at 6.30. Now, as this travel information guideline by Air India indicates, the counters for domestic flights close 45 minutes before departure. Not that this wasn't common knowledge already. Also, she mentions that they reached the terminal at the said time, while her righteous screenshot clearly shows that you need to reach the boarding gate 15 minutes before the departure time. There's a difference, Payal. The terminal is the building and the boarding gate is, well, the gate where you approach the flight. Not that it matters, she was late nonetheless, and the 'Muslim guys' Nadeem and Abdul were just following protocol.
Also, I have the sneaking suspicion that Payal does not know what secularism really means, you know, since secularism means rejecting religion altogether. I don't think she understands the meaning of offloaded either, but I digress. After telling the poor staff that "I hope the plane crashes" and that "I hope this happens to you," Payal goes on to say that she didn't verbally abuse the said staff. Real classy.
Now, that Ms Rohatgi lets the world know that one day of her holiday plan has 'gone to a toss', she is flabbergasted that she isn't getting a refund! The horror! Seeing Payal's track record with air flight so far, let's not even bother to ask whether she had applied for airline ticket insurance or not. It would be pretty safe to assume that she hasn't.
Moving on, she goes on to attack Jet Airways, saying that she'll never use their services again. Clearly, Jet Airways as a collective was scheming against her holiday! They must suffer!
Payal now says that she is taking pictures and tweeting about the staff, and they are 'trying to get aggressive'. Because screaming at the staff and threatening them is not an act of aggression? I think the refund that Payal truly deserves is the one for her yoga classes, because the starlet clearly has some anger issues to deal with it.
What's worse is the #secularhindu tag on her snapshot of the boarding pass. Is she trying to imply that the religion of the staff had something to do with her missing the flight? To make matters worse, she gets her mother with arthritis into the picture. If that wasn't enough, she adds that "as a woman I was mistreated." If doing your job is being rowdy, then the staff of Firstpost is being extremely rowdy by working on a Sunday!  
Here's your fair share of social media outrage regarding this issue as well.
Watch this. @Payal_Rohatgi: You're entitled to nothing you worthless piece of self-entitled shit. https://t.co/aNXIS2tlNd

— Karan Talwar (@BollywoodGandu) January 6, 2017
@BollywoodGandu @Payal_Rohatgi all this video thing and bringing religion angle just because she was late. This is insane.

— IMRAN KHAN (@imraan87) January 6, 2017
@Payal_Rohatgi @jetairways @Sangram_Sanjeet You bringing religion into this shows how small your mindset is.

— Akriti Rai (@RaiAkriti) January 6, 2017
All about enormous idiot @Payal_Rohatgi and her attempt to communalise being late for a flight to 'Trivendrum'. https://t.co/vQxJhorDPr

— Shiv Aroor (@ShivAroor) January 7, 2017
She is pissed off that Nadeem & Abdul 'being a Muslim' didn't let her in and she couldn't do YOGA bcoz of them, that too in Hindu Rashtra. 😞 pic.twitter.com/qb681VBEQu

— @❤ (@Adilogics) January 6, 2017
Great job stopping latecomer narcissist @Payal_Rohatgi from boarding your flight @jetairways. More power to you.

— Bangalore Aviation (@BLRAviation) January 6, 2017
I fly @jetairways all the time.
They're usually great.
And, am really happy that Payal Rohatgi won't be flying on the airline anymore.

— Sorabh Pant (@hankypanty) January 6, 2017
Despite so many people trying to make Payal Rohatgi see the light of day, does it dawn on her that she is wrong in this argument? Apparently not.
A speaker of truth has No friends... #SundayMorning #worldmeetsgirl #sunshinesaturday #sunset #SundayFunday #SundaySelfie pic.twitter.com/vnEX3qIHQE

— PAYAL ROHATGI (@Payal_Rohatgi) January 8, 2017
Find latest and upcoming tech gadgets online on Tech2 Gadgets. Get technology news, gadgets reviews & ratings. Popular gadgets including laptop, tablet and mobile specifications, features, prices, comparison.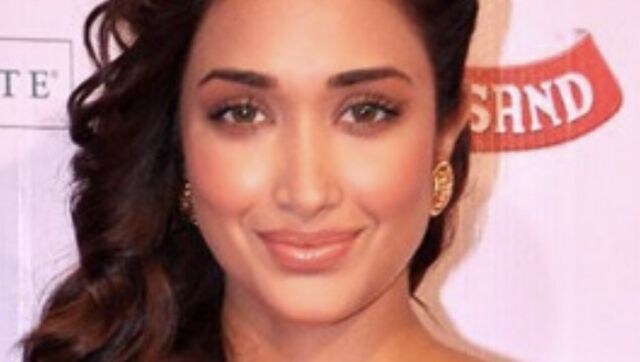 Entertainment
The first episode of the documentary, titled Death in Bollywood, was debuted on 11 January on BBC.
India
The festival is most widely celebrated in Punjab. This is because one of the main crops cultivated in the state is wheat which is harvested in March or April after being sown in October following the rainy season
Entertainment
NCB's team has taken Shweta Kumari for a medical test after which she'll be produced in court where NCB officials are likely to request for her custody.