Maatr quick review: Raveena Tandon champions a hard-hitting but melodramatic film
Even as Maatr is painful to watch for its portrayal of rape and revenge, Raveena Tandon emotes perfectly in the film.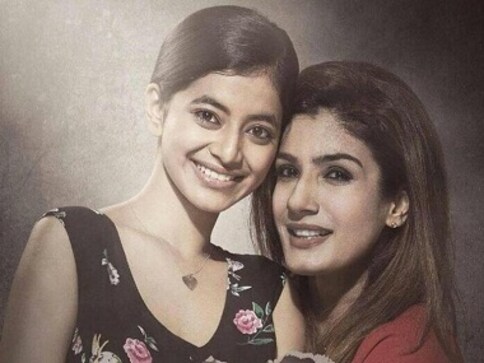 ​Maatr, directed by Ashtar Sayed, is touted to be Raveena Tandon's 'come back' (one of Bollywood's most favourite phrases) movie.
It is set in Delhi, the city infamously known as the rape capital of India, and revolves around Vidya Chauhan's (played by Raveena Tandon) character. Her marriage life is sinking, and she is with her husband only for the sake of their kid, Tia.
One night as Tia and Vidya are travelling back home, they take another route to avoid traffic. This is when a car that had been following them for a while comes and hits them from behind, rendering them both unconscious.
The group of men, which also includes the Prime Minister's son (played by Madhur Mittal), drag them to a farm house, where both the mother and the daughter are gang-raped. They both get thrown off by the side of the road, assumed to be dead. While Tia pass away, Vidya manages to survive.
This results in a complete breakdown of Vidya's marriage and life. The marriage fails because her husband blames her for having taken the wrong turn. The legality around the rapists' arrest is skewed given one of the is the PM's son.
From this point on, Maatr is a story of revenge, of how Vidya Chauhan takes law in her own hands and kills all the rapists one by one.
One thing that always works as far as Bollywood films are concerned is movies related to revenge. We feel the anger, the frustration and the pain so closely that we connect to it instantly.
Even as Maatr dramatises and exaggerates social evils for the movie, we still tend to connect because somewhere we know, reported or unreported, this has happened to many women.
This is exactly what works in Maatr's favour. While I found the plot a tad unrealistic, I saw myself wanting her to do it nonetheless, cheering every time she killed one of them.
The best part of the film is the way each revenge scenario has been written, except for the last one. The first six revenge murders involve plans that are believable.
But the last one just doesn't fit the bill. Without giving away too much, let's just say the only disguise Vidya Chauhan uses is a pair of sunglasses, which was completely lost on me.
Two lines of paint on Hrithik Roshan's face did not do the job in Mohenjo Daro, and neither does this sort of disguise makes sense in Maatr.
Raveena Tandon was spot on as a grieving but headstrong mother, she emotes perfectly well through the film.
Major shoutout to Madhur Mittal who played the PM's son. He plays his character Apurva Malik to perfection. I was so angry with him in the second half, I wanted him killed as soon as possible.
Maatr is painful and there are several 'in-your-face' scenes that hurts to think about, but what hurts more, unfortunately, is the fact that we don't get the satisfaction of walking out of the film thinking, "oh this was just fiction."
Entertainment
In an exclusive interview with Firstpost, Oscar nominee Guneet Monga on her film Elephant Whisperers, struggles of being an independent women filmmaker, the reason why Indian documentaries are not given the kind of status like feature films in India and more.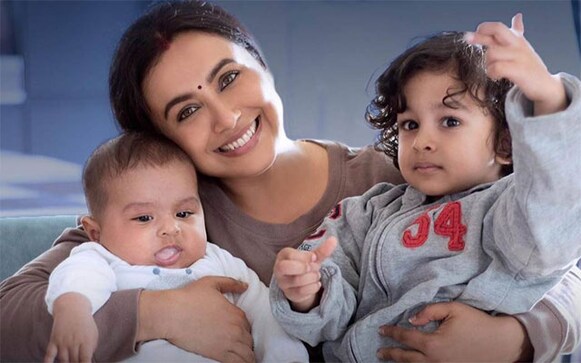 Entertainment
From reel to real, Rani Mukerji's Mrs Chatterjee Vs Norway touches the heart of all.
Entertainment
The story of a fearless mother from Birati who fought against Norway to get back her children will soon be on the silverscreen. Sagarika Chakraborty's custody war for her two kids had then hit the headlines, both in India and Norway, in 2012.