'Laila o Laila' to 'Humma Humma': Why Bollywood's rehashing of old songs is not a good sign
These rehashed Bollywood songs are designed to evoke a specific reaction from the viewer to help benefit the new film.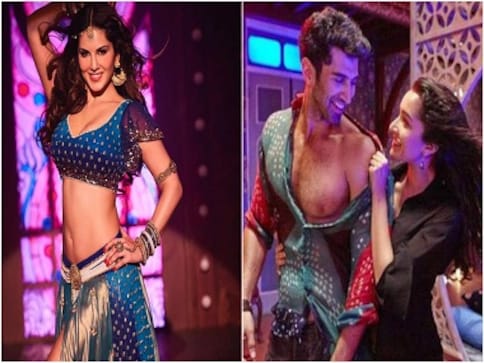 With 'Laila o Laila', 'Humma humma' and 'Tamma Tamma loge' ruling airwaves for the past few weeks, you could be easily mistaken for believing that you were back in 1980s, 1990 or 1995 depending which song you were listening to.
Besides being anthems from films such as Qurbani (1980), Thandedar (1990) and Bombay (1995), these songs are now being readily utilised by present day filmmakers to convey the mood for their films such as Raees (2017), OK Jaanu (2017) and the upcoming Badrinath Ki Dulhaniya.
The manner in which rehashed old songs are being pawned off as new compositions is somewhere a testimony to the fact that even with everything at their disposal — a newer audience that is far more accepting, newer platforms to show films that ensure an audience no matter what, and newer concepts to work with— new Hindi cinema finds it impossible to grow up.
In just a single month of 2017 almost three big-ticket films – OK Jaanu, Raees, and Badrinath Ki Dulhaniya, which technically has not released yet but included for the sake of argument – have lazily enough used the past to force the viewer to emote in a particular manner.
Rather than using popular songs as a narrative tool, which Hindi films have done in the past (more on that later), here the association of a 'Laila O Laila' or 'Tamma Tamma' is designed to act as a cue to evoke specific reaction from the viewer to help benefit the new film.
The manner in which OK Jaanu rehashes Bombay's 'Humma humma' right down to its visual element — Aditya Roy Kapur and Shraddha Kapoor's cat and mouse game is more an ode to the Arvind Swamy and Manisha Koirala song from the film – is trying to cash in on Bombay's legacy. This becomes more prominent when you realise that the treatment of the song in the Hindi version is more like the lovemaking night of the young couple in Bombay, as opposed to the night an unmarried couple is forced to spend together in OK Kanmani (2015).
Also, the Tamil song Parandhu Sella Vaa in OK Kanmani is about two people unaware that they are in love trying to create memories – observe the way the music software on the iPad is used– while the mood and the dance steps in the Hindi version is simply reliving the memories of 'Humma Humma'.
The way last year's Dear Zindagi (2016) used an Arijit Singh version of Sadma's (1983) 'Ae zindagi gale laga le' not only rekindled the same hope associated with the song but also helped the film rise above the usual trappings.
The song was not a mere hark back to the past but a tool to ride on the prestige that is attached to the original. If you see the film, there is nothing that would have suffered from a story point of view if 'Ae zindagi gale laga le' were not connected with it in some oblique fashion. But the union, like Sujatha Narayanan observed in this piece on Firstpost, helped Dear Zindagi to convince the viewer that film might have more to it, perhaps to the level of the Kamal Haasan-Sridevi-Balu Mahendra classic.
Would such associations work better if instead of being rehashed older songs, they were used as a part of the narrative in the form of diegetic sounds?
In cinematic parlance, diegetic sounds are defined as those whose source is visible on the screen, like a character watching something on TV. In popular Hindi films, diegetic sounds have been used to great effect in films like Manzil Manzil (1984) where Barbra Streisand's 'Woman in Love' in playing in a restaurant or Zabardast (1985) that featured Michael Jackson's 'Billie Jean' in a scene where the character enters a bar.
But the most memorable instance would be 'Hum hain rahi pyar ke' from Nau Do Gyarah (1957) playing on a transistor radio in Dil Hai Ke Manta Nahin (1991) where the mood of the song becomes a plot device. Had the film been made today, one would have been treated to a recreated version, choreographed to perfection and marketed as the film's big musical offering.
This style of going back to the past was seen in the films of Karan Kohar, Rohit Shetty, Farah Khan, Sajid Khan, Mohit Suri, to name a few, who found it extremely difficult to look beyond the films of say, Yash Chopra, Manmohan Desai, Subhash Ghai, Prakash Mehra and Mahesh Bhatt.
In spite of being gimmicky, or at times even embarrassing, perhaps there is nothing wrong in the way Bollywood is rehashing older songs. This could be a passing fad or a marketing ploy to relive yesterday once more. This approach does make one wonder if new Bollywood would ever be able to come up with a fresh syntax for songs in Hindi cinema.
also read
Entertainment
For Fatima Sana Shaikh suffering from epilepsy was a struggle and it took her 5 years to accept it, but now she is okay and opens up on raising awareness about the same.
Entertainment
In Bloody Daddy trailer Shahid Kapoor is seen fighting drug lords and cops
Entertainment
Haesoo, a 29-year-old Korean trot singer, has died by suicide recently, leaving behind a suicide note. The star- world is not so 'starry' as you think it to be. It has its own set of hurdles