Koffee With Karan season finale with Malaika, Ayan, Rohan and Neha was hilarious
From the awkward looks exchanged when discussing Kangana Ranaut to pulling Karan Johar's leg, the season finale of Koffee With Karan Season 5was funny and memorable
On 12 March, 2017, Karan Johar hosted the season finale of his show Koffee with Karan, and this episode was about giving away awards to the stars who had appeared on the show.
The Koffee Award, which is a golden cup and saucer, is an award that Johar calls the most important one, even outdoing the Filmfare. As Malaika Arora put it, "They're [the stars] are going to drink coffee in it, eat out of it, swim in it."
This year's panel for the Koffee Awards featured Malaika Arora, Neha Dhupia, Rohan Joshi and Ayan Mukherji.
Karan Johar described Season 5, which pushed the total episode count to over 100, as being "semi-scandalous, semi-sensational". The panel, too, were asked how they would describe this season.
Ayan said, "I'm just glad that your big year on television is coming to an end with these many shows you're doing and we'll have him back in our office producing the films we'd like to make." Avid viewer Malaika liked the sexual undertones throughout the season.
Rohan made a sarcastic comment about how he has never seen anything like Season 5, "especially since Season 4 of Koffee With Karan ended." Neha said that Karan was better informed about his guests and that he sported a look that said, "I know it all but I'm going to play it cool".
Here is the list of awards, nominees, and winners from the Koffee Awards:
Best dressed male:
Nominations: Shahid Kapoor, Ranbir Kapoor, Sidharth Malhotra, Aditya Roy Kapoor, Ranveer Singh, Varun Dhawan and Saif Ali Khan.
The jury picked between Shahid, Ranbir and Aditya, and finally gave the award to Shahid and Ranbir.
Best dressed female:
Nominations: Kareena Kapoor Khan, Priyanka Chopra, Parineeti Chopra, Sonam Kapoor, Alia Bhatt and Kangana Ranaut.
The jury picked Priyanka.
Best debut:
Nominations: Mira Rajput, Jacqueline Fernandes, Jackie Shroff, Tiger Shroff, Sanya Malhotra, Fatima Sana Shaikh, Twinkle Khanna, Sania Mirza, Kabir Khan and Kapil Sharma.
The jury picked Twinkle, Sanya, Jackie Shroff, Mira Rajput and finally gave the award to Twinkle for best female debut and Jackie for male debut.
Best actor in a comic role
Nominations: Ranveer Singh, Arjun Kapoor, Twinkle Khanna, Parineeti Chopra, Ranbir Kapoor, Jacqueline Fernandes and Varun Dhawan.
Rohan chose Twinkle and Varun; the panel gave the award to Varun Dhawan.
A Special Koffee award to Arjun Kapoor. There were no nominees in this category, and Arjun was given the award  for his four appearances on this season.
Kareena Kapoor Khan was given the Lifetime Achievment for appearing on every season, sometimes even more than once, with her brother, ex lover, husband and friends.
The jury called the Best Line cateory the toughest. The nominees for this award were Shah Rukh Khan, Ranbir Kapoor, Sohail Khan, Katrina Kaif, Twinkle Khanna, Jackie Shroff, Arjun Kapoor, Ranveer Singh and Kangana Ranaut.  The award given to Sohail Khan.
Best episode:
Nominees: Alia-Shah Rukh, Twinkle-Akshay, Mira-Shahid, Salman-Arbaaz-Sohail, Ranbir-Ranveer, Anushka-Katrina, Jacqueline-Sidharth and Alia-Varun
The jury went with the Salman-Arbaaz-Sohail episode.
Best Performer Female:
Nominees: Alia Bhatt, Twinkle Khanna, Anushka Sharma, Priyanka Chopra, Katrina Kaif and Farah Khan.
The jury chose Katrina Kaif.
Best Performer Male:
Nominees: Shah Rukh Khan, Akshay Kumar, Ranbir Kapoor, Salman Khan, Aamir Khan and Ranveer Singh.
The panelists picked Salman Khan.
Our favourite moments from the show were the instances where the panelists made fun of Karan himself, the awkward looks they exchanged while discussing Kangana and when Rohan Joshi wondered what he was doing on this panel.
Watch the finale here.
Find latest and upcoming tech gadgets online on Tech2 Gadgets. Get technology news, gadgets reviews & ratings. Popular gadgets including laptop, tablet and mobile specifications, features, prices, comparison.
Entertainment
Madhur Bhandarkar wrote that Karan Johar and Apurva Mehta had requested him to use the title Bollywood Wives for a web series, but after he refused, they called their show Fabulous Lives of Bollywood Wives.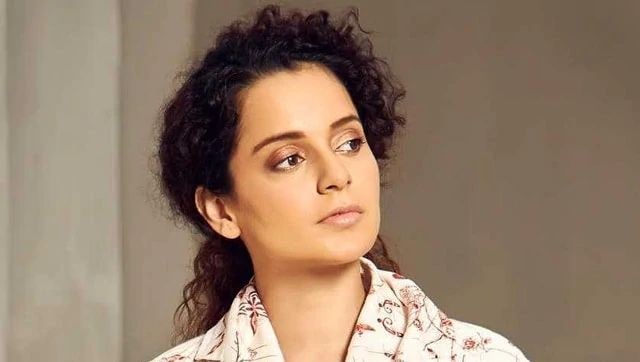 Entertainment
The notice claimed that if Kangana Ranaut can demand justice for the demolition of her Mumbai bungalow, she should also respect "the fundamental right to peaceful protest" of the farmers.
Entertainment
Kangana Ranaut and Diljit Dosanjh argued on Twitter after the Queen actor claimed that an elderly lady at the farmers protest was Shaheen Bagh activist Bilkis Bano, aka Bilkis Dadi.