Karan Johar: 'Kajol killed every bit of emotion I had for her for 25 years. She doesn't deserve me'
The Karan Johar and Kajol friendship used to be among the warmest in Bollywood, with the actress appearing in his major films, such as Kuch Kuch Hota Hai, Kabhi Khushi Kabhi Gham and My Name Is Khan. However, the friendship seemed to have hit a rocky patch in recent months.
During the promotions of her husband Ajay Devgn's film Shivaay and Karan's Ae Dil Hai Mushkil, matters reached a head. Ajay accused Karan of having paid self-proclaimed movie critic Kamaal R Khan to tweet negatively about Shivaay — an accusation that was denied by Khan.
The battle begins: Ajay Devgn accuses Karan Johar of paying KRK for negative tweets on Shivaay
While the matter blew over, with Karan choosing not to comment, Ajay did say in another interview that the relationship between his wife and her onetime director was "not as warm" as it used to be.
"I am not friends with him (Karan). Even Kajol's equation is not as warm as it was. It is a personal issue... not due to any professional thing. It's a personal hurtful feeling. It has nothing to do with the clash," Ajay said at the time.
When asked about the reason, Ajay said, "I would not like to talk about it."
Kajol and Karan Johar's relationship no longer 'as warm as it was,' says Ajay Devgn
Now it seems that Karan has finally chosen to break his silence over the soured equation. A Twitter user who goes by the handle @friends_rachel6 has released several screenshots of pages from Karan's still-to-be-released autobiography An Unsuitable Boy. In these pages, there is a great deal of anger and bitterness that emerges, where Karan reveals how he feels betrayed by Kajol, especially during the Shivaay-ADHM issue.
At this point, there is no confirmation if these pages are indeed genuinely from Karan's book. If they are, there is clearly a leak of some sort because publishers Penguin Books India have kept the book tightly under wraps, except for the rare excerpt release. (Read — Karan Johar: Why he won't say he's gay and why rumours linking him to Shah Rukh Khan hurt.)
Following are the screenshots of the excerpts that were put up on Twitter: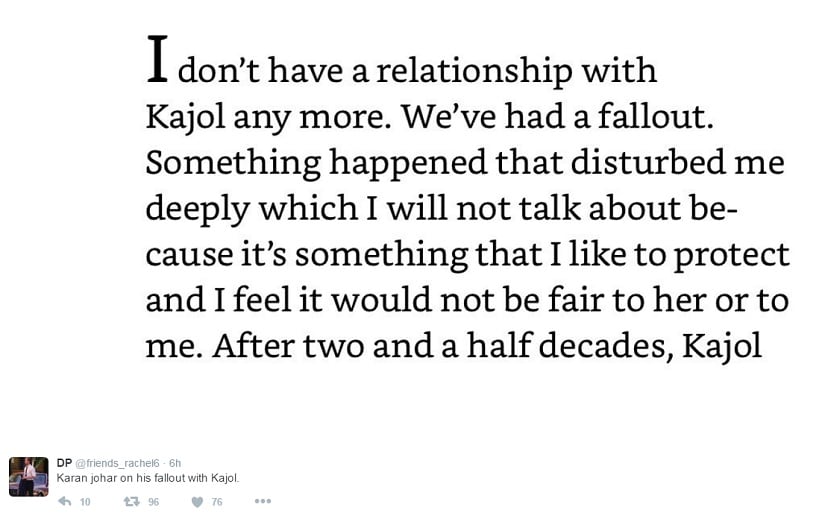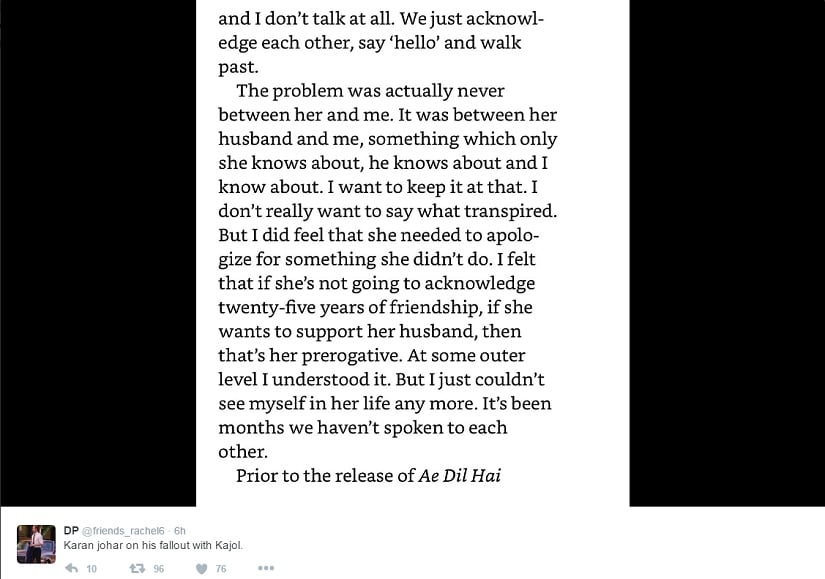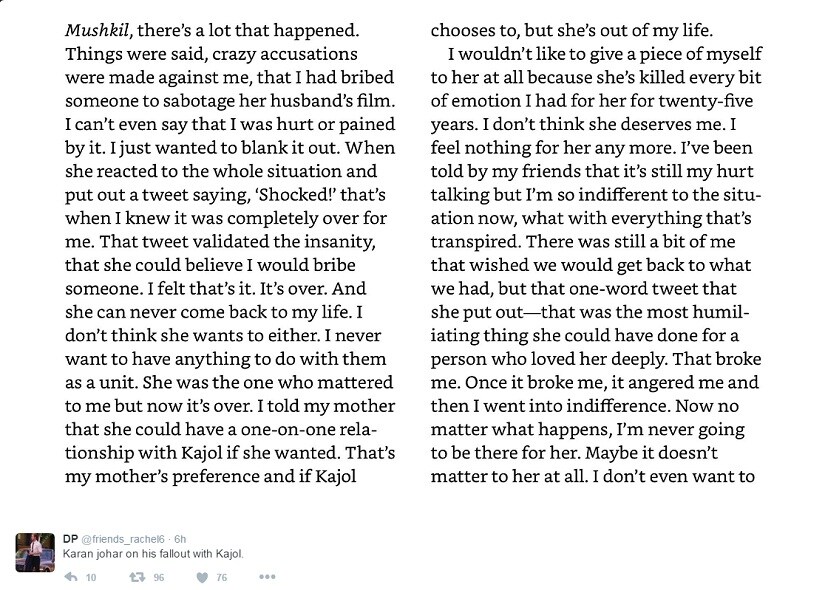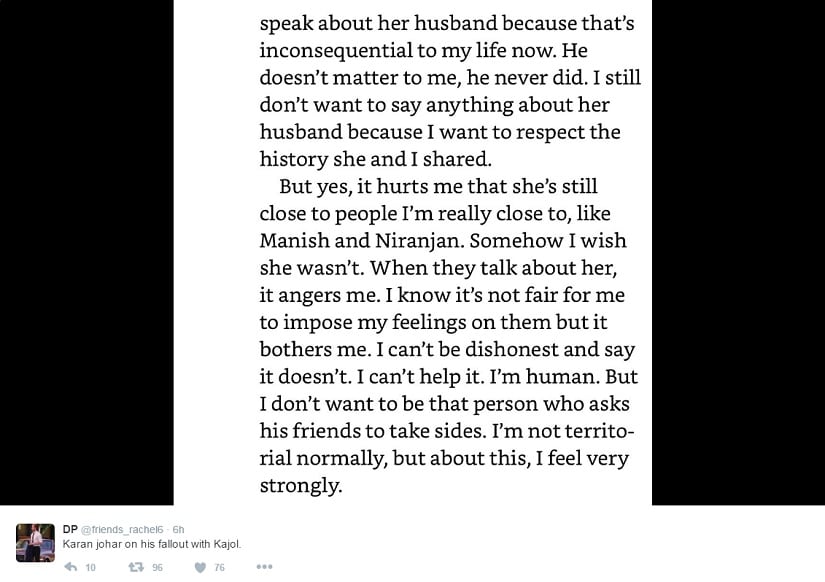 Updated Date: Jan 12, 2017 18:38:10 IST