Justice League trailer: Exciting to see all the superheroes together, let's hope film delivers
The first official trailer for Justice League was released and it looks good, full of scenes featuring our beloved superheroes pulling off stunts.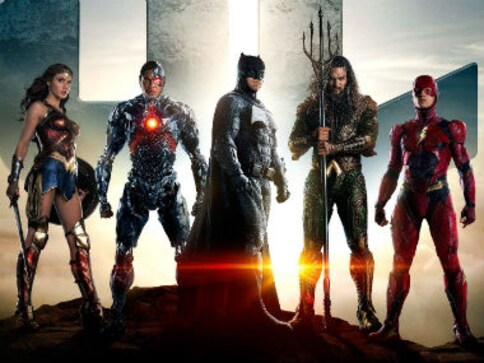 The first official trailer for Justice League was released on Saturday and it looks good, full of scenes featuring some of the most loved superheroes pulling off stunts and setting off explosions which look visually spectacular. However, we should not rush to judgements, given that even when the trailers for Suicide Squad and Batman v Superman: Dawn of Justice were full of bombastic stunts and explosions, we all know how the two films turned out to be.
One has to admit, though, that the characters in the Justice League trailer look exactly like the comic book superheroes should look like on screen and that there is a certain satisfaction you get when you see The Flash dodging a weapon aimed at him, Bruce Wayne cleverly saying that his superpower is his wealth, and most importantly, finally seeing almost the entire Justice League team together.
Superman is conspicuously absent in the trailer. But you're not fooling anyone, Zack Snyder. The very last second of Dawn of Justice pretty much revealed what is going to happen to Superman in its sequel. However, the jokes and one-liners used in the trailer lack the novelty — they remind you of the jokes which superheroes from the Marvel universe usually crack.
Another disappointment was that the Justice League is shown fighting against an army of Parademons, a fictional group of aliens.
Let's recap.
In The Avengers, superheroes were seen fighting against an army of aliens. In Avengers: Age of Ultron, superheroes were seen fighting against an army of robotic drones. In Suicide Squad, super-villains were seen fighting against an army of transformed monsters.
It seems whenever superheroes or supervillains get together, there has to be some sort of an army somewhere. We are frankly getting tired of this formula.
Having said that, the superheroes in the Justice League trailer are such iconic characters that this formula being used can be forgiven if and only if DC finally delivers and portrays Batman, Wonder Woman, Aquaman, Cyborg, The Flash (and possibly Superman) with the respect and meticulousness that they deserve.
Justice League is directed by Zack Snyder and is scheduled to be released in November this year.
You can watch the full trailer here:
Entertainment
Bollywood actor and filmmaker Farhan Akhtar is all set to enter the Marvel Cinematic Universe as he will be making his debut with Disney+ series Ms Marvel.
Entertainment
After successfully braving the global pandemic with a near-normal festival last year, Cannes film festival is back on the Croisette in 2022, celebrating its 75th year
Entertainment
Frémaux suggested the discussion around gender equality in the film is often framed unfairly, and that the festival selects films based only on their quality.