Happy Phirr Bhag Jayegi music review: 'Koi Gal Nahi' is an understated gem that gets lost among other tracks
The music of Happy Phirr Bhag Jayegi is strictly average, which is why director, lyricist and rap artiste Mudassar Aziz should not have delved so much on the same.
Mudassar Aziz, the director of the Happy Bhag Jayegi franchise, doubles up as the lyricist (and also a rap artist for a couple of songs) for his upcoming second instalment Happy Phirr Bhag Jayegi. He also ropes in the music composer of the first part, Sohail Sen, to lend his tunes to the sequel. Together, they concoct an album that is high on Punjabiness, with a tint of Chinese flavour, given that the film is a situational comedy set in Amritsar and China.
A perfect mix of both the tastes is the rehashed version of 'Chin Chin Chu'. It is inspired from OP Nayyar's classic 'Mera Naam Chin Chin Chu' from Shakti Samanta's 1957 film Howrah Bridge. Sohail pulls off a convincing Bhangra mix of the original, with a helping hand from Aziz, who pens the additional Punjabi lyrics of the song. The lyrics would, however, alienate the non-Northern India belt, which is where the original's lyrics come into play. Immensely hummable, the chorus of the original song has been retained in the rejigged version, accompanied by a dramatic dhol. The lead actors, Jassie Gill and Sonakshi Sinha, double up as vocalists in this track. While Gill's raw voice does justice to the Punjabi portions, Sonakshi's jazzed up voice (which sounds more like Neha Kakkar than her) is used for the Hindi parts.
There is also Chinese flavour at the start of another song, 'Koi Gal Nai', the best song of the album. Here, Aziz ensures that every artiste involved in the song plays to their strength. While Shahid Mallaya hits the high notes right, actor Piyush Mishra is also in command of the rhythm as he doubles up as a vocalist here. The inbuilt humour in his unmistakable voice adds quirk to the song. Aziz amps up the quirk quotient by a mile through funny yet inspiring lyrics, which nudge the listeners to bounce back, Punjabi eshtyle. His rap sequence is also on point. How many directors do we know who rap, after all? Sohail strike just the right note between the philosophical and the comical in his composition. He is ably aided by Abhilash Phukan, who uses a variety of guitar styles to convey the range of this track.
'Swag Saha Nahi Jaye', contrary to its title, has far less swag than the cool-without-trying 'Koi Gal Nai'. Sohail goes all folk pop with this song by incorporating signature Gidda tropes into the track. He also ropes in experienced Punjabi pop singers, Shadab Faridi (with whom he collaborated in Gunday) and Neha Bhasin (with whom he collaborated in Mere Brother Ki Dulhan) as vocalists. Though both singers do add to the song's swagger, Sohail is unable to recreate the magic he did with Neha in 'Dhunki'. The chorus sounds extremely familiar but Aziz counters that with fresh lyrics that complement the film's mood. The addictive hook-line speaks for itself.
The title track is elevated by Daler Mehndi who brings his mighty vocals to the song, completely eclipsing the vocals of Harshdeep Kaur, who seems to be just playing second fiddle to the more experienced singer. Since Aziz has penned the song, he encapsulates the film and its protagonist's spirit rather well in his words through the use of suitable adjectives and metaphors, like 'falak se jaa ke takrayegi' (she will jump so high that she will hit the heavens). Sohail also composes a very peppy theme that will serve as an apt background music whenever a goof-up gets exposed in the film.
The final song, 'Kudiye Ni Tere', is not a Yo Yo Honey Singh number. It is the romantic representative of the album and is sung by the timeless Udit Narayan, and Shivangi Bhayana. Narayan, at 62, still brings freshness to a song with a rather conventional arrangement. It has a hummable tune but has low recall value. Given how saturated the genre of romantic songs is in Bollywood, Aziz's lyrics come across as average but they do fit into the groove that Sohail establishes for the song.
Almost all the songs of Happy Phirr Bhag Jayegi could have done better had they been a stanza shorter. The music is strictly average which is why Aziz should not have delved so much on the same, particularly since he is personally invested in all the songs. 'Koi Gal Nai', however, is an understated gem and may gain more traction once the film releases.
Listen to the entire album here.
Happy Phirr Bhag Jayegi also stars Jimmy Sheirgill, Diana Penty and Ali Fazal. It is produced by Aanand L Rai's Colour Yellow Productions. It is slated to release this Friday on 24 August.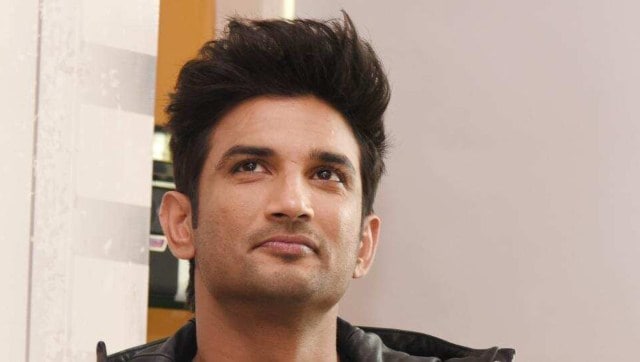 Entertainment
Shashank director Sanoj Mishra responded to a suit filed by Sushant Singh Rajput's father who has sought to restrain anyone from using his son's name or likeness in movies.
Entertainment
Billie Eilish, who once cloaked her curves under neon tone tracksuits and hoodies, switched to a glamourous makeover. However, not everyone is happy with it.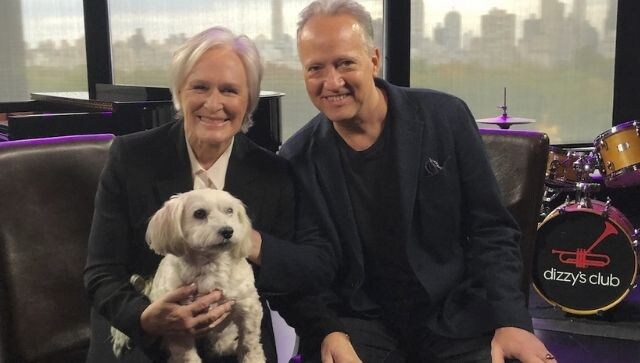 Entertainment
"My goal is to move people to some kind of thoughtful action, says Close, who's offered her voice on three songs on the album titled Transformation, debuting on 7 May.