Game of Thrones: Stark family photo reveals major spoiler from upcoming season
With the recent picture of the Stark children, a lot of speculations regarding character deaths on the charts.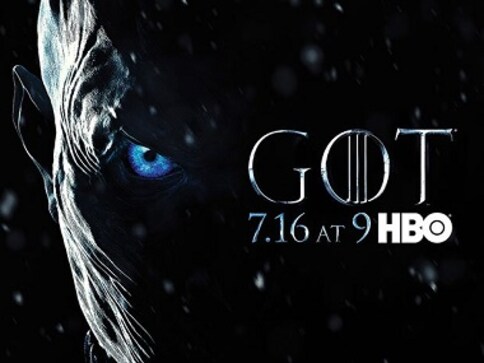 With the approaching days, the excitement around the seventh season of the the popular HBO TV drama Game of Thrones has escalated to super levels. The show airs on 16 July.
A recent picture from a photo shoot of the (alive) Stark children surfaced over the internet has reportedly caused a lot of speculation among major fans about a major character death.
Entertainment Weekly took to Twitter to share the picture.
Though there is happiness and satisfaction to see the Stark children - Sansa, Bran, Jon and Arya - together, who have had to go through 'hell' to be where they are, the picture hints at a fan-theory that is making waves everywhere.
According to a report by Inquisitr, in the picture, a dagger is clipped to the belt of Arya. It is very similar to the one that Lord Petyr Baelish (Littlefinger) used to carry. He was often seen boasting about the fact that it was one of its kind and there was none like it in all the seven kingdoms. Now, if the dagger actually belongs to Baelish, one is obviously going to ponder how it reached Arya's hands.
It is being speculated that perhaps Arya will kill LittleFinger in the upcoming season of the show. Given the fact that Arya has become a skilled assassin after her training at the House of Black and White in Braavos, one wouldn't wonder if Arya actually slays Baelish. Or perhaps, she might have stolen the dagger.
While speculations and fan theories are aflame, one can only wait for the show to start and the story unfold.
Here is the trailer:

Bollywood
'Major' actor Adivi Sesh received a roaring response from ten thousand students of VJIT, Hyderabad as the actor spent time with them and showcased India's most loved trailer of the month.
Bollywood
In the latest trailer of the web series, we can see the story of Abhishek and Rinky and something flaming between them.
Bollywood
With shows Like ESCAYPE LIVE and Human, Disney+ Hotstar is presenting breakthrough content.