Farhan Akhtar will play a cop in Don 3; Shah Rukh Khan has reportedly agreed to star in upcoming film
Farhan Akhtar has already developed the script for Don 3, and the movie will reportedly go on floors next year.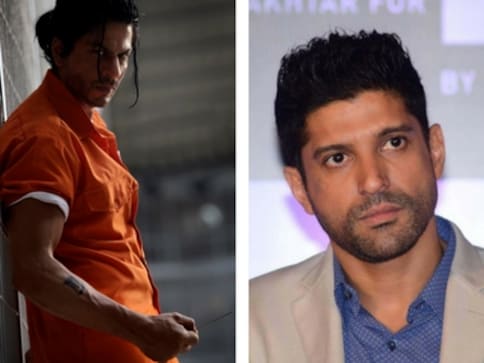 Farhan Akhtar's 2006 remake of the original Don (1978) was an ambitious effort in its own right. Don: The Chase Begins Again, the first movie in Farhan Akhtar's Don franchise, not only performed well commercially but was also received well by critics. Don 2, released in 2011, saw a similar response by critics and the public alike.
The rumors about Don 3 have been floating around for a long time. Ritesh Sidhwani, producer of both Don movies, said in an interview with Firstpost, "Don 3 will 110 % be made. We did not reveal this last year but now that we have an idea and we are working on it."
Now, according to reports in DNA, Farhan has already developed the script. A source has been quoted as saying, "He had bounced the idea off to SRK, who liked it. Farhan had taken a break from acting and channelised all his energy into developing the script for this film of the Don franchise. He has finally locked the script and things are moving in the right direction."
One of the biggest revelations in the DNA report is that Farhan Akhtar will also be starring in Don 3. A source told DNA that Farhan will be playing a desi top-cop in pursuit of Shah Rukh Khan's Don. Farhan will also be seen wearing the Indian police uniform in parts of the movie shot in the country.
According to the source in DNA, Don 3 will not have Priyanka Chopra reprising her role of Interpol inspector Roma. The third installment of Don will not require Priyanka's character to be a part of the story-line. Don 3 will have a new cast, but it hasn't been finalised yet.
Farhan is currently giving finishing touches to the script which will be bank-rolled by Shah Rukh Khan sometime in the middle of next year. The movie will release in 2020, according to the report in DNA.
Entertainment
Vijay Verma Spends Time With His Long Time Pal And Co-star Jaydeep Ahlawat In Dharamshala While Shooting Devotion Of Suspect.
Bollywood
Swastika's hold on her craft motivated me to perform better, says Plabita who plays the role of Fetish Girl in Escaype Live
Entertainment
During their stay in New York, Vicky Kaushal and Katrina Kaif went bowling, met with friends and also visited Priyanka Chopra's popular Indian restaurant in the city.