Emma Stone to appear in former Beatle Paul McCartney's next music video
Emma Stone was recently seen in Netflix's dark comedy miniseries Maniac opposite Jonah Hill.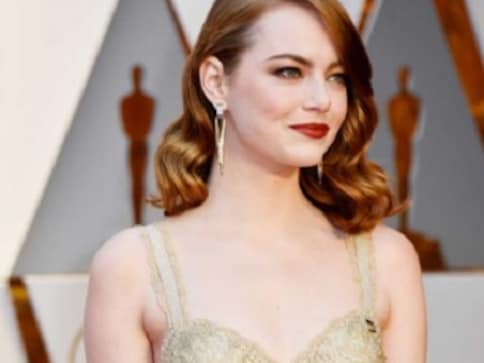 Emma Stone inadvertently revealed on 2 October that she will appear in a new music video for Paul McCartney. The former Beatles member released his 18th solo studio album, Egyptian Station, which became his first to secure the No. 1 spot at the Billboard 200 chart since Tug of War in 1982.
According to The Hollywood Reporter, the Oscar-winning actor was addressing a Q&A panel with the Child Mind Institute, where she opened up about her battle with anxiety, a condition she has been struggling with from the age of seven.
When moderator Dr Harold S Koplewicz asked Stone, "What's next?" Before the La La Land star had a chance to answer, Koplewicz added, "besides a video with Paul McCartney?"
To this Stone responded: "I don't think you're supposed to announce that." Koplewicz also let it slip that the actress had been attending dance rehearsals for the upcoming video, reports Daily Mail.
The actor, who was recently seen in Netflix's dark comedy miniseries Maniac opposite Jonah Hill. Her next project is a British period drama The Favourite. Stone also said she is working on the Zombieland follow-up, featuring Woody Harrelson, Jesse Eisenberg, and Abigail Breslin.
(With inputs from Press Trust of India)
Entertainment
Though female country stars didn't compete for the night's top prize, they owned Sunday's ACM Awards.
Entertainment
Taylor Swift's Mr Perfectly Fine talks about heartbreak and parting ways with a seemingly perfect suitor.
Entertainment
Steinman is best known for composing rock singer Meat Loaf's debut album Bat Out of Hell in 1977, which went onto become one of the best-selling albums of all time.