Zombieland sequel, featuring Woody Harrelson, Emma Stone, Jesse Eisenberg, to reportedly go on floors in January 2019
Zombieland 2 is scheduled to release on 11 October, 2019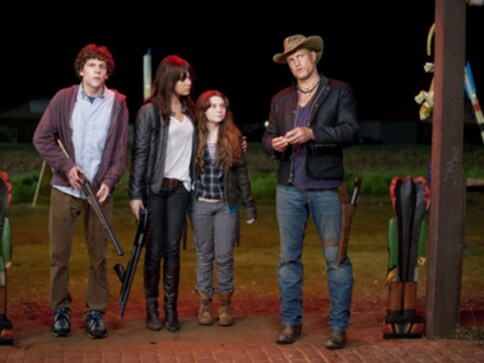 The sequel to Zombieland, which will witness Woody Harrelson, Emma Stone, Jesse Eisenberg, and Abigail Breslin reprising their roles from the original film, is reportedly going to go on floors in January 2019.
The shooting is slated to begin on 28 January, under the working title of Zombieland Too, reports comicbook.com. While speculations were rife about a sequel since the release of the initial instalment in 2009, it was confirmed in July this year.
Geeks WorldWide reports that this film will chronicle the group's encounter with a new zombie breed that has evolved from the last film. Further, the filming is going to take place not only in Atlanta, where the previous film was shot, but also in Tennessee.
The process is going to kickstart once Woody Harrelson wraps up his WWII epic Midway, around 12 December.
Along with the ensemble cast, Deadpool screenwriters Rhett Reese and Paul Wernick will also be returning to pen the screenplay. Director Ruben Fleischer will be back as well, making this his upcoming project following wrapping up on Venom, which is scheduled to hit the theaters next month.
Sony has already set the release date for Zombieland 2 on 11 October, 2019.
Zombieland, which follows a group of survivors of a zombie-apocalypse, was a surprise hit at the box office, earning USD 102 million against a budget of USD 23.6 million.
Entertainment
The sacred timeline that dictated MCU's continuity had also acted as an assembly line for conformity — a subject of repeated criticism of the franchise. Yet, the branching of realities in a multiverse hasn't really allowed Marvel's Phase IV directors and showrunners to flex their creative muscles.
Entertainment
Camille Vasquez, who serves as one of Johnny Depp's attorneys in his defamation fight with ex-wife Amber Heard, discredited Heard's abuse accusations.
Entertainment
While Top Chef leads the nominations with nods in 5 categories including best competition series, best culinary show and best ensemble cast in an unscripted series, the OTT giant Netflix earned 20 nods overall with projects recognized in 20 categories.