Dunkirk, Beauty and the Beast, The Young Pope: A guide to entertainment in 2017
The year gone by was a difficult one, and some of us managed to get through the political and sociocultural sh*tstorm of 2016 by tuning into the exciting, (sometimes) complicated, and beautiful world of movies and television. The movies and TV shows that we watched exposed us to an infinitely more alluring world with strong characters and their bold storylines: We saw Dr Robert Ford create consciousness in human-coded robots (Westworld), we cheered Eleven and her group of lovable friends on their quest to defeat the demogorgon (Stranger Things), and we got a realistic look into the diversity that is "black culture" through the (very different) lives of Issa and Earn (Insecure and Atlanta). We sang, danced, sailed, and saved the Earth with Moana, made alien contact and gratefully accepted their gift of "time" to us (Arrival), and watched with childlike wonder the intricacies of politics and society laid out before us in the most wonderfully animated manner (Zootopia).
We're not condoning escapism, but a little bit of letting your mind wander didn't hurt anyone. And movies and television will continue to offer engaging 'wandering' in 2017. Here are some promising TV shows and movies from 2017 that we can't wait for.
MOVIES
The big movies:
Beauty and Beast — I don't think there's a day that goes by without reading something about Disney's upcoming live-action remake of the beloved 1991 animated film of the same name. The songs, Belle's outfits, and the dialogues from the original are all so iconic, it would be a tough task for anyone to top it in a remake. But when you've got an ex-witch (Emma Watson was Hermione Granger in the Harry Potter series) and an ex-aristocrat (Dan Stevens was Matthew Crawley in Downton Abbey) as the titular characters, magic will most likely happen. Disney style. Also, it's being touted as a "romantic/dark fantasy musical film." I mean, can we just watch it already please?
Slated to release in March 2017.
Ghost in the Shell — The trailer released a few months ago, and Ghost in the Shell's ongoing controversy meter changed tracks from being about whitewashing to being too Hollywoodised. The science fiction action film, based on the Japanese manga of the same name by Masamune Shirow, about Major Motoko Kusanagi (a "full-body prosthesis" augmented-cybernetic human who leads the fictional counter-cyberterrorist organization Public Security Section 9), has apparently received the blessings of Mamoru Oshii, Kenji Jamiyama, and Kenji Kawaii — who were all responsible for the original animated versions of the story. For fans of the manga, the original series and movies, that's vindication.
Slated to release in March 2017.
Dunkirk — Every few years, a movie comes by that redefines audience expectations and the movie-watching experience itself. Since 2002, Christopher Nolan has made eight such movies, and they've grossed $4.2 billion dollars worldwide (nine movies, if we include Following, his directorial debut in 1998). Dunkirk, Nolan's upcoming film about the Dunkirk evacuation during World War II, is a departure from the sci-fi/fantasy-superhero realm that he spent the last decade in, but early trailers have generated the kind of online speculation and interest only reserved for Christopher Nolan films. Also, the beachfront battlefield imagery is reminiscent of Saving Private Ryan's iconic opening sequence. Starring Tom Hardy, Cillian Murphy, and teen-heartthrob-desperately-seeking-to-grow-up Harry Styles, Dunkirk might just be the movie spectacle of the year. And 2017 is a year that has half a dozen superhero movies releasing, so wouldn't that be something!
Slated to release in July 2017.
Star Wars Episode VIII — Considering it's a Star Wars movie, we have no idea what it'll actually be about (non-disclosure agreements for Star Wars Episode VII were the stuff of movie legends!). What we know is that (a) most of Episode VII's cast will be back (including Daisy Ridley, John Boyega, Oscar Isaac, and Adam Driver) as will Mark Hamill and the late Carrie Fisher (she'd wrapped filming for the movie before her unexpected death), (b) that it follows the events of Episode VII, advancing the new trilogy with the Resistance working against the First Order, and (c) that it will make a sh*tload of money. Usual business, NBD.
Slated to release in December 2017.
Other big movie releases:
Baywatch — Priyanka Chopra's big Hollywood feature debut.
Dark Tower — Sci-fi western horror + based on Stephen King's novels + starring Idris Elba and Matthew McConaughey = Must Watch!
Power Rangers — Go Go Power Rangers!
The Great Wall — Matt Damon defending humanity on the Great Wall of China. Need we spell it out? Chinese domination will be complete in 2017.
Life — A sci-fi horror thriller, starring Ryan Reynolds and Jake Gyllenhaal.
Annihilation — Alex Garland's follow-up to 2015's Ex Machina, this one's about a biologist whose husband disappears. Natalie Portman stars as said biologist. Oscar Issac and Jennifer Jason Leigh also star.
The superhero movies: 
Guardians of the Galaxy Vol. 2 — Our band of cosmos travelling misfits will be back in 2017, this time helping Star-Lord aka Peter Quill aka Chris Pratt learn more about his true parentage. The trailer looks as fun as we imagined it would (how could it not when it's set to the backdrop of Awesome Mixtape #2!). Also, baby Groot!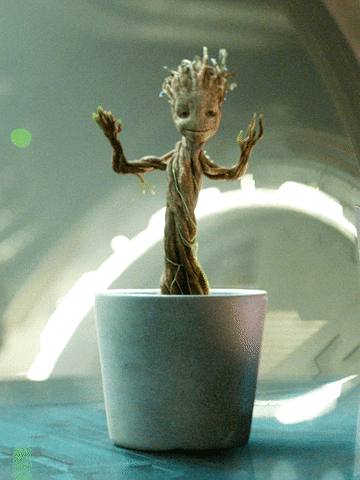 Slated to release in May 2017.
Logan — It's going to be the end of an era. After 17 years of playing James Howlett aka Logan aka Wolverine, Hugh Jackman has one last go at playing the adamantium-clawed mutant in this film inspired by the comic "Wolverine: Old Man Logan" by Mark Millar and Steve McNiven. James Mangold directs this one, so there's hope it'll do justice to the comics, Jackman's legend, and Logan's incredible life. The trailer looks great — raw, gritty, and Logan-like. Huzzah!
Slated to release in March 2017.
Other superhero movie releases:
Wonder Woman — Gal Gadot in what is essentially Diana aka Wonder Woman's origin story.
Justice League — All of the DC superheroes come together in one big, fat, (hopefully) super movie.
Spider-Man: Homecoming — Our first glimpse of Tom Holland as the scrawny and nerdy Peter Parker kicking ass in Captain America: Civil War was so awesome, we can't wait for this one! Tony Stark Robert Downey Jr. returns as Spidey's mentor. So does Marisa Tomei as his aunt May.
Thor: Ragnarok — From his brief meeting with Doctor Strange, looks like Thor has had a few things up his sleeve. We want to know more!
Lego Batman movie — Do you remember how awesome The Lego Movie was? Yeah, we thought so!
Movies based on true stories:
Hidden Figures — Based on the nonfiction book of the same name by Margot Lee Shetterly, this movie is about the African American mathematical genius Katherine Johnson, and her two colleagues Dorothy Vaughan and Mary Jackson, who calculated flight trajectories for Project Mercury and the 1969 Apollo 11 flight to the Moon. All this, while working in the segregated division of Langley Research Center. Epic!
American Made — A biographical criminal drama-thriller. Starring Tom Cruise. Enough said.
The Founder — Michael Keaton stars as Ray Kroc in this movie about his acquisition of the McDonald's fast food chain.
Movies about ingenious kids:
Book of Henry — Naomi Watts stars in this drama, as the mother of a precocious young boy who charts out a plan to save his girl crush from harm at the hands of her father.
Gifted — Chris Evans in a non-Captain America role. He plays the uncle of a 7-year old mathematical child prodigy. Isn't he just perfect? Sigh.
The movie most relevant to our times:
The Emoji Movie — It's about Gene, a multi-expressional emoji, as he sets out on a journey to become a normal emoji. James Corden voices Hi-Five - the hand emoji. Can we say surreal?
The long list of movie sequels, prequels, series returns or reboots:
The Mummy — This time, with Tom Cruise!
Jumanji — This time, with Dwayne Johnson.
Kong: Skull Island — This time, with Tom Hiddleston and Brie Larson.
War for the Planet of the Apes — Caesar's back! And fighting to determine the fate of humans, apes, and the Earth.
Blade Runner 2049 — Rejoice! Harrison Ford is back as Rick Deckard.
Kingsman: The Golden Circle — Colin Firth is back. And he's got Julianne Moore, Halle Berry, Pedro Pascal, Channing Tatum and Jeff Bridges with him. Can't wait!
Pitch Perfect 3 — Beca (Anna Kendrick) and Fat Amy (Rebel Wilson) are back!
Despicable Me 3 — The minions are back. Although it seems like they never leave.
T2: Trainspotting — 20 years was way too long!
Fifty Shades Darker — Not long enough!
Alien Covenant — Post-Prometheus, director Ridley Scott is looking to appease fans of the franchise.
IT — Finn Wolfhard (from Stranger Things) stars in this one. Yay.
Funny movies that are neither of the above:
Table 19 — Anna Kendrick in a movie about a wedding, where she finds herself seated at Table 19 (apparently, it's the table intended for guests who were only invited reluctantly, and the hosts hoped would not arrive). Hilarity ensues. But of course.
Logan Lucky — Adam Driver in a non-Kylo Ren role. A comedy, directed by Steven Soderbergh. Yup, we'll watch it!
**
TV SHOWS
Shows about superheroes, sci-fi, and fantasy:
Marvel's Iron Fist — After Daredevil, Jessica Jones, and Luke Cage, the next piece in the Marvel Cinematic Universe (MCU) is Danny Rand aka Iron Fist: a martial arts expert with the ability to call upon "the power of the Iron Fist." We're intrigued.
The Punisher — It would've been a shame and a surprise if, post-Daredevil's season 2, The Punisher didn't get his own spinoff. Jon Bernthal (The Walking Dead fans know him as Shane) was incredible as Frank Castle aka The Punisher - the haunted vigilante who aims to fight crime by any means necessary.
The Defenders — All of the above superheroes come together to complete the MCU. Good times!
Legion — 2017 is a big year for Dan Stevens. There's Beauty and the Beast in March, but before that, there's Legion: the FX series about the X-men character of the same name. He plays David Haller, a mutant diagnosed with schizophrenia at a young age. The trailer looks especially good.
Altered Carbon — OMG! OMG! OMG! Richard Morgan's cyberpunk sci-fi novel of the same name is being made into a drama series and slated to debut on Netflix in 2017. We would've somehow contained our excitement except that we also found out that dreamy-voiced Swede Joel Kinnaman (to us, he'll always be Holder from The Killing) will star as protagonist Takeshi Kovacs. For the uninitiated, Takeshi Kovacs is a former "Envoy" - a futuristic soldier turned criminal/mercenary/bodyguard/detective who's all kinds of awesome. Sign us up please. Sign. Us. Up!
Star Trek: Discovery — It's the first Star Trek series since Star Trek: Enterprise ended in 2005. Discovery is set roughly a decade before the events of the original Star Trek series, and is separate from the films' timeline. It explores a previously mentioned event from the history of Star Trek, while following the crew of the USS Discovery.
Twin Peaks — 25 years later, the story continues….!
American Gods — Bryan Fuller is creating this series based on Neil Gaiman's novel of the same name. The trailer has us intrigued (and not because of the country-rock version of Nirvana's "Where did you sleep last night?" playing in the background).
Shows that are book adaptations:
The Handmaid's Tale — Based on Margaret Atwood's dystopian speculative fiction novel of the same name, this story is based in near-future New England. Starring Elisabeth Moss and Joseph Fiennes.
A Series of Unfortunate Events — The genius Daniel Handler aka Lemony Snicket's book series + Neil Patrick Harris as Count Olaf + Netflix = Hell yeah! Episodes released on Netflix on 3 January.
Riverdale — This one is Archie Comics meets Pretty Little Liars. No, seriously. All of our beloved characters from the classic Riverdale-based comics are around, but this time, they have murders to solve and millennial teenage tropes to fulfill. Also, Luke Perry stars as Archie's father Fred Andrews. Whaa!
Mindhunter — This one is among our favourites! Based on the book by John E Douglas and Mark Olshaker (Mind Hunter: Inside FBI's Elite Serial Crime Unit), Mindhunter is a Netflix series that's executive produced by David Fincher and Charlize Theron. Set in 1979, it's about two FBI agents, Holden Ford and Bill Tench, who interview imprisoned serial killers to try to solve ongoing cases. Fringe's Anna Torv (can we please see more of her on TV) plays a psychologist, based on Dr Ann Wolbert Burgess. Excited!
Shows with big movie stars in them:
Taboo — Created by Tom Hardy and his father(!). Starring Tom Hardy. Set in the 1800s.
The Young Pope — Starring the not-so-young Jude Law as an almost mafia-boss-like Pope. And Diane Keaton.
Celebrity Apprentice with Arnold Schwarzenegger — Well, you know.
Big Little Lies — This one is also based on a book (of the same name, by Liane Moriarty), and the only reason we didn't include it in the previous section (book adaptations) is because of the cast — Reese Witherspoon, Nicole Kidman, Shailene Woodley, Alexander Skarsgård , Laura Dern, Adam Scott, Zoë Kravitz . It's a comedy-drama series, and it looks pretty darn good!
So there. That's what we have to look forward to in 2017 — the year when we may get no work done!
Updated Date: Jan 08, 2017 12:13:05 IST